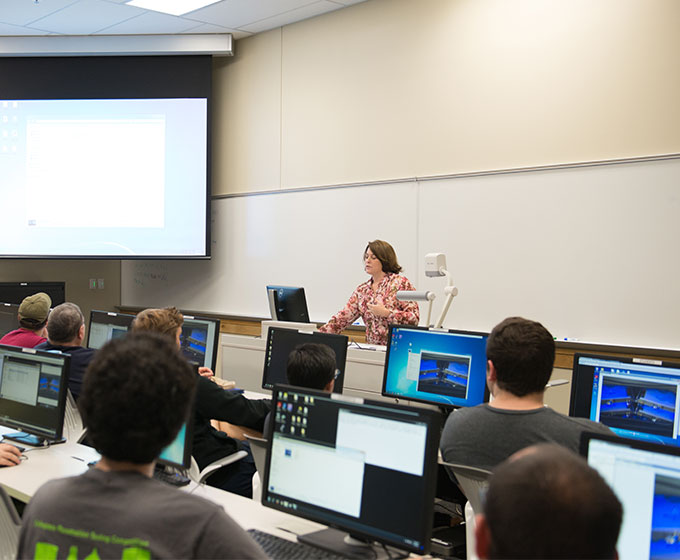 AUGUST 17, 2022 — UTSA's cybersecurity degree has been named a "degree of the future" by a new list curated by Gizmodo and Statista. This designation recognizes UTSA's program as a top cybersecurity program in the U.S.
The Degrees of the Future 2022 list identifies the top universities within the 25 fields of study Gizmodo and Statista believe will define the 21st century. The list includes areas such as cybersecurity, data science, diversity and gender studies, and environmental engineering.
This new recognition solidifies UTSA's top-notch cybersecurity program, which is housed in the Carlos Alvarez College of Business. In 2021, Intelligent.com ranked the program No. 2 among all bachelor's programs on its top 50 cybersecurity degree programs.
The Alvarez College of Business, nationally ranked and recognized, is one of the 40 largest business schools in the nation and offers a comprehensive curriculum at the undergraduate, graduate and doctoral levels.
Gizmodo and Statista evaluated more than 10,000 nominations for the list from university professors, administrators, HR professionals, recruiters, students and alumni. Institutional data reflecting the quality of the institution and faculty, costs and graduation statistics were used to help with scoring. Bibliometric data highlighting the impact of published scholarly papers by an institution in a particular field of study was also a factor.
Cybersecurity students at UTSA will be emboldened by the university's new School of Data Science and National Security Collaboration Center, which broke ground in January. The new school is the only one of its kind in Texas, and is focused on producing the cybersecurity experts, data scientists, analysts, and researchers of tomorrow that are needed to fill gaps in emerging technology fields.