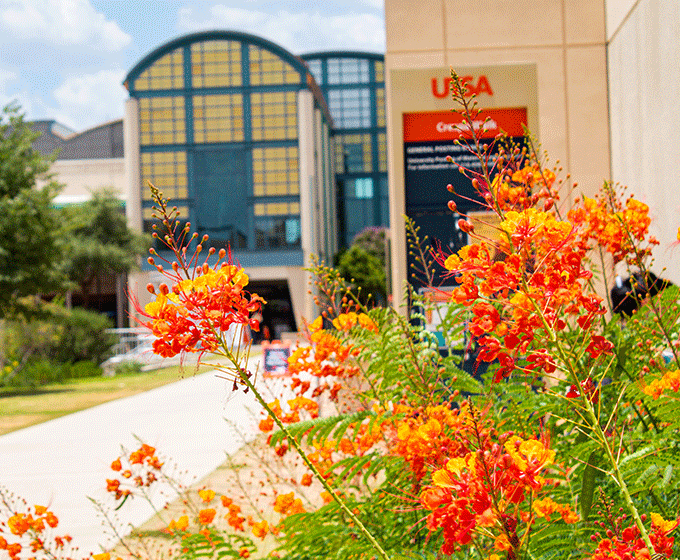 ---
---
AUGUST 22, 2022 — The fall semester is officially underway, as today marks the first day of classes for more than 34,000 UTSA students. The undergraduate, master's and doctoral students will be pursuing degrees in over 180 programs to become leaders in the workforce of the future.
A few of those degree programs are brand-new to the university. Starting this fall, UTSA is offering a B.S. in Applied Cyber Analytics that will give students the skills to secure data and analyze potential threats attempting to penetrate data networks. Graduates from this program will learn about cloud security, risk management and threat intelligence. By training in data analytics and cybersecurity, they will gain an understanding of the cyber domain and its unique datasets and business intelligence needs.
Another new Bachelor of Science—in Neuroscience—is being offered through the College of Sciences. The degree program gives students the opportunity to explore brain function and disease across multiple disciplines, including neurobiology, psychology and computational sciences. The undergraduate degree is an outstanding preparation for graduate school, medical or dental school, as well as a wide range of careers in biotechnology, teaching, artificial intelligence and other health professions.
The College of Education and Human Development will also be starting its new B.A. in Equity & Education. Students in this program will explore what it means to be a culturally responsive, community-based agent of change via innovative course and field experiences. The knowledge and professional skills provided in this new degree program will prepare graduates to work with diverse learners across a variety of school settings.
In addition to those new bachelor's programs at UTSA, the Margie and Bill Klesse College of Engineering and Integrated Design is launching a new M.S. in Aerospace Engineering. The master's degree is designed to prepare degree-seeking students or degree-holders in mechanical engineering or a related field with the fundamental engineering knowledge that is necessary for a successful career in the aerospace industry.
Along with new degree programs, nearly 100 new full-time faculty are making their debut in UTSA classrooms today. Marking another year of outstanding new hires, they bring their talents from a host of prestigious institutions from around the nation and world. Notably, within this cohort, over 75% of the tenured and tenure-track faculty received their terminal degrees from Carnegie R1 research institutions.
UTSA is also welcoming students at the university's Southwest Campus, following the university's integration with the Southwest School of Art. In July 2022, UTSA warmly welcomed six faculty and 25 staff members to the university who will primarily support students at the Southwest Campus. The new campus reaffirms UTSA's commitment to supporting the long-term continuity of high-quality arts education for the benefit of the entire San Antonio community—from youth to lifelong learners—and honoring and preserving the beauty and history of the campus. The site promotes education and enrichment and is located in proximity to other cultural and arts centers, including the Tobin Center for the Performing Arts.