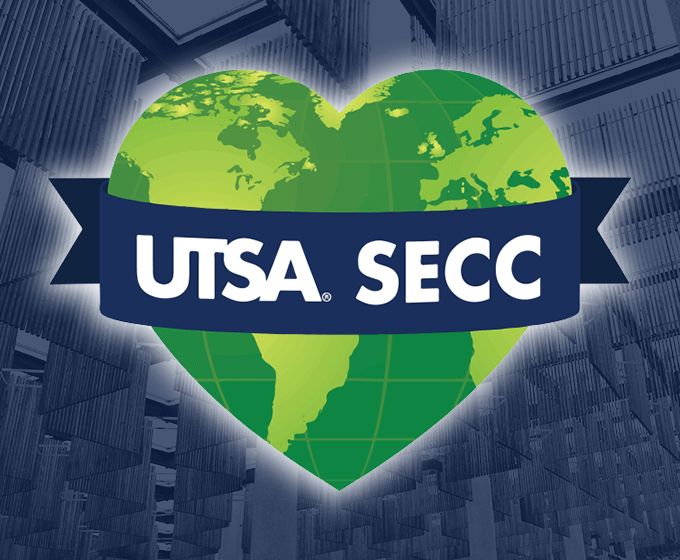 SEPTEMBER 19, 2022 — More than $200 million. That's the amount that State of Texas employees have contributed to charities across Texas through the State Employee Charitable Campaign (SECC) since 1993.
This year, Roadrunner staff and faculty are encouraged to continue the tradition of charitable giving through SECC and play a key role in supporting the San Antonio nonprofit community.
What is the SECC?
Every year, staff and faculty come together to give back through SECC, in partnership United Way of San Antonio and Bexar County, by raising funds that directly impact the community.
The campaign allows employees of state agencies like UTSA to donate to an array of local, statewide and national charities via a one-time gift or through payroll deduction. By participating, Roadrunners provide much-needed help to programs on campus, throughout Bexar County and beyond.
"While we hope to surpass the $136,000 that UTSA raised during 2021's campaign, this year's effort focuses on participation," said Elvira Leal, UTSA's SECC coordinator. "Together, we can make a significant difference. Our contributions help people in our local communities, across the country and around the world. One small donation can make a lasting impact."
How does the SECC work?
This year, UTSA's vice presidents will be running incentive/participation activities within their divisions and enjoying some friendly competition to see which teams have the highest participation rates. Find your division's SECC representative by visiting the SECC website.
Giving is easy and convenient.
'Runners can select from a list of over 500 nonprofits to find one or more organizations that play a key role in our community. If you'd like to impact UTSA students directly, consider the Roadrunner Pantry (Charity #413006), Fostering Futures Program (Charity #413005) or First Generation and Transfer Student Programs (Charity #413004).


Click the orange Make Your Gift button at the top of the campaign page, follow the steps and hit submit. All charities in the campaign meet strict eligibility criteria to qualify, so donors can be confident their contribution is going directly towards the work of selected charities.
Why should I give?
Giving through the SECC allows you to support a favorite cause or charity and provide meaningful assistance to our local community. Aside from participating in a worthy cause, all donations are tax-deductible.
Remember that a gift of any size can make a world of difference to the charities in this campaign, so make a donation today.