This year, Rival IQ assessed content posted between June 1, 2021 and May 31, 2022 on UTSA's official (@UTSA) Instagram, Twitter and Facebook channels and the @UTSAStudents TikTok channel. The official channels are managed by University Strategic Communications. The TikTok channel is managed by the Office of the Dean of Students.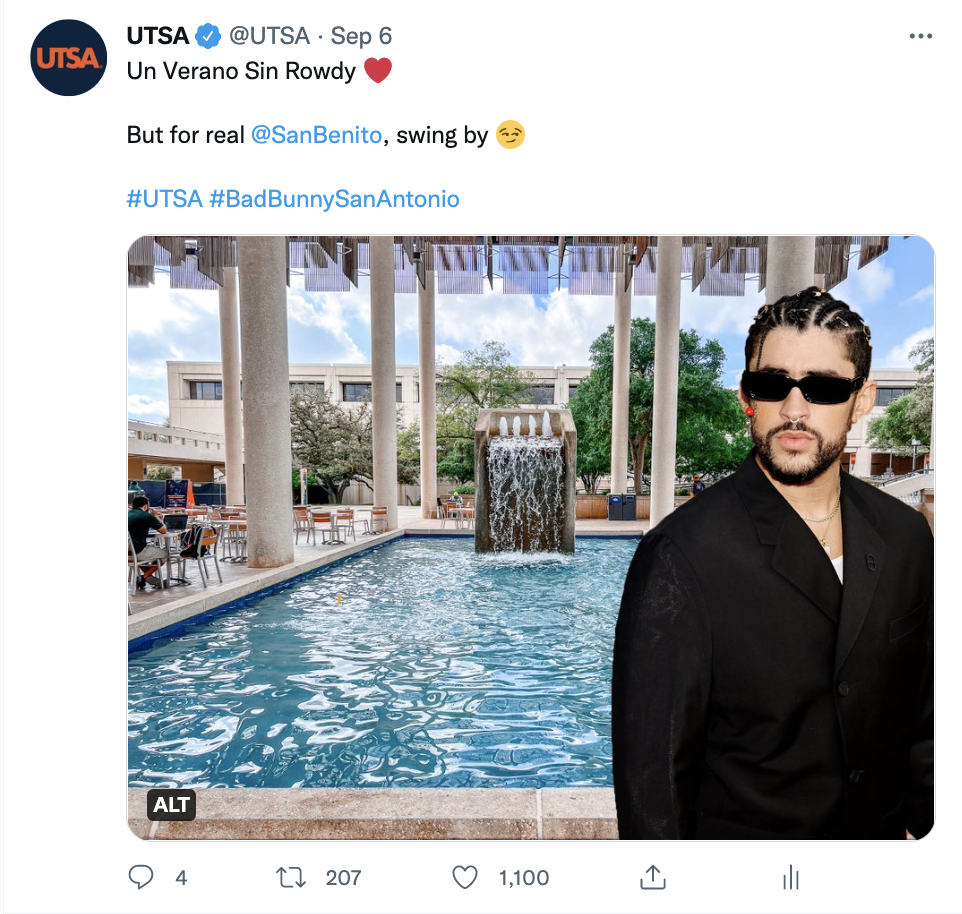 "To become a model for student success, UTSA recognizes it must meet and serve students where they are. Today so much of that conversation and relationship-building takes place over social media," said Joe Izbrand, UTSA chief communications officer and associate vice president for strategic communications. "We have a dynamic strategy for reaching and connecting with students and our extended community of faculty, staff, alumni and supporters. That strategy is a powerful tool for advancing the reputation and brand of UTSA."
Rival IQ surveyed all 358 Division I colleges and universities to develop its 2022 ranking. To ensure an authentic comparison, it considered each university's audience size by channel: followers for Instagram, Twitter and Facebook and views on TikTok. In doing so, it effectively ranked the percentage of each institution's active social media audience.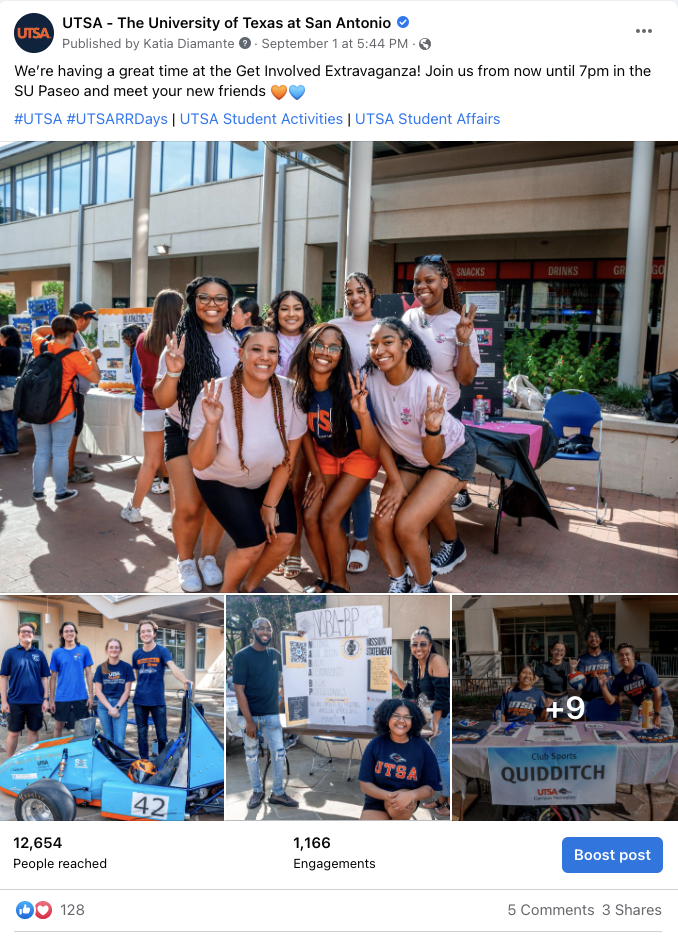 UTSA uses social media to engage, inform and entertain audiences. It also uses its social channels as a customer service desk where students and their family members can gain additional support in connecting with other campus offices to ask questions or address concerns.
The university's official social media presence includes the @UTSA channels on Instagram, Twitter, Facebook, LinkedIn, YouTube and Giphy as well as its new @UTSA.Roadrunners channel on TikTok, which launched in August.
Rival IQ is a digital marketing leader in competitive social media listening. It was founded in 2012 to provide public and private companies with real-time access to their social media data. Its specialties include social post analysis, competitive analysis, social media audits, social reporting and influencer tracking. Clients include Deloitte, the Denver Broncos, Indiana University, the University of Kentucky, Notre Dame and Xavier University.
This year, Rival IQ's top higher education institutions according to Facebook engagement rate included University of Iowa, Georgia Tech, Jackson State, James Madison and UTSA.
Overall, the top five colleges and universities included University of Iowa, James Madison, Utah State, Georgia Tech and Ohio University.