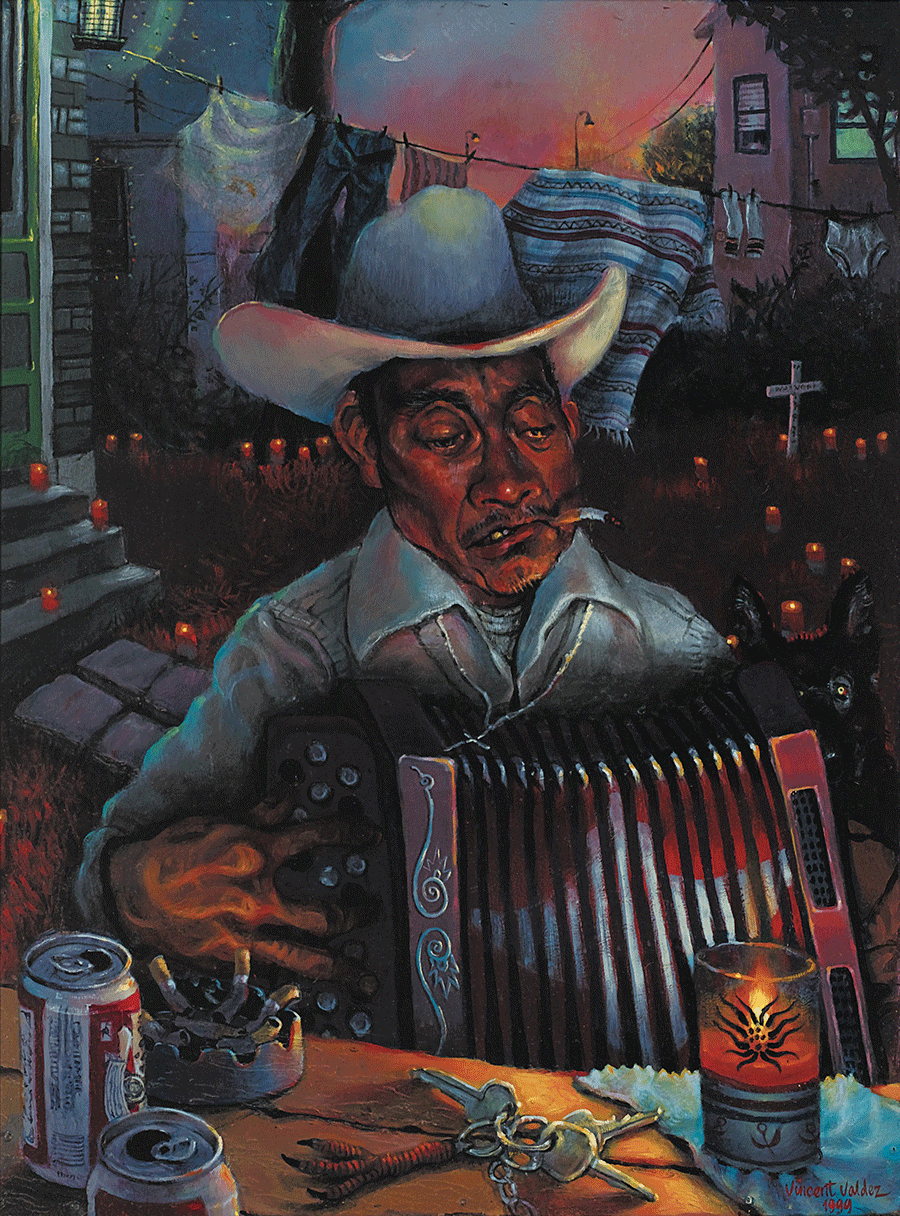 Vincent Valdez's "Recuerdo"
Artists on display at this exhibition include Connie Arismendi, José Luis Rivera Barrera, Enrique Chagoya, Adriana Corral, Ana Laura De La Garza, Alejandro Diaz, Gaspar Enriquez, Jenelle Esparza, Ana Fernandez, John Hernandez, Benito Huerta, Luis Jimenez, César Martínez, Esteban Ramón Pérez, Gloria Osuna Pérez, Alfred Quiroz, Chuck Ramirez, Al Rendon, artist Rubio, John Valadez, Vincent Valdez, Kathy Vargas and Joanna Armijo Zamarron.
"This exhibition demonstrates a phenomenal integration of cultural and conceptual themes and approaches in contemporary art. Included are works created by artists from several generations that present a range of imagery that takes viewers from reflections of the familiar to compelling intellectual and aesthetic journeys," added Scott Sherer, professor of art history and Director of Galleries for UTSA Arts.
The exhibition is supported with funds from the Texas Commission on the Arts, the Flora Cameron Foundation and the Elizabeth Huth Coates Charitable Foundation of 1992.
The opening reception will take place from 6 to 9 p.m. on Friday, January 27, at the Russell Hill Rogers Galleries.