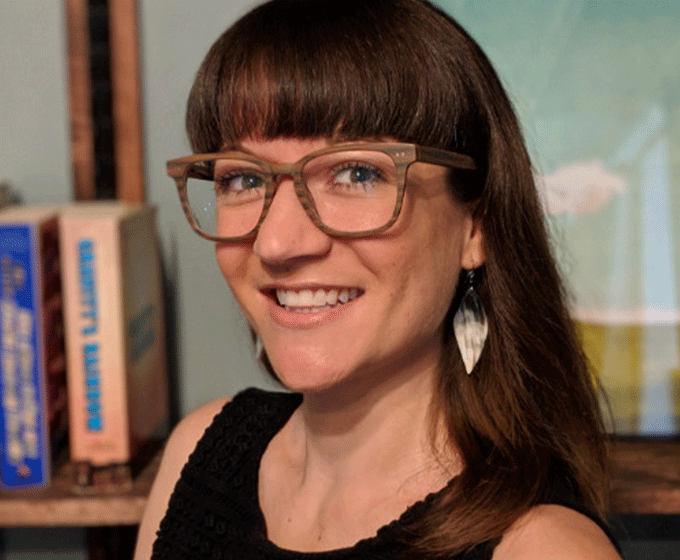 Whitney Chappell
Through a series of targeted questions, they became the narrators of their own story by recounting their experiences with sickness, mental health, media coverage and the government's response to the pandemic.
"We started with biographical questions to get to know the person and then shifted to asking them to reflect on what happened and how they felt early in the pandemic to how they felt months into it," Chappell said. "We let them share what was important to them and not force them to talk about all this other stuff that's not really relative to their lives and their experience."
Chappell continued, "Some wanted to talk about their community; others wanted to focus on their kids or a health scare they had during this time."
Interviewers recruited people for this project by visiting local organizations such as the Guadalupe Cultural Arts Center and by word of mouth—recruiting friends, co-workers and UTSA students. Interviewees ranged from college students to older adults.
"At first I think they were exaggerating," interviewee Michael Juarez said in his video recorded in early 2021. "I didn't really believe it, but later on I did. I thought they were exaggerating just to scare people." 
Juarez, who was working at a local hospital at that time, said he didn't see locally what was being described in cities such as New York where the pandemic struck hardest in the beginning.
Daniela Bonilla, who also was interviewed in early 2021, said that the pandemic caused strained relationships with friends and her ability to socialize within her community as normal.
"I think all of my friends have continued to go out and party," she said in her video. "And, like for me, that's not a choice, you know? I help take care of my grandparents and I live in a community where I can't just think about myself and my needs. So, it's hard."
Others expressed fear over financial pressure from losing their job or having to move back in with family where relationships were already strained before the pandemic. One interviewee described going days without speaking to anyone, and how it took time to readjust to doing simple things like being around people in public spaces.
Chappell was awarded UTSA's Lutcher Brown Professorship in 2020, which provided funding for her project, including gift cards to compensate interviewers and interviewees for their time and participation, and for those who transcribed the interviews.