SPRING 2023 TECH SYMPOSIUM WINNERS
Design II Winners
1st place, $4,000 prize: Print & Click (Josiah Lozano, Charles Otte, Ben Torres, John Dejillo, Keahra Etuk & Esteban Mejia)
Over 160,000 skin grafts are performed in U.S. hospitals annually, with one in three burn hospitalizations requiring a skin graft. The team's proposed bioprinting system included a novel mixing system to improve cell uniformity and is housed in an enclosure capable of maintaining the optimal conditions for the printed cells.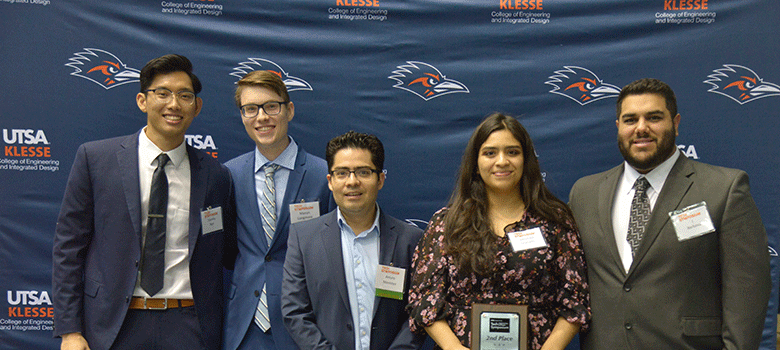 2nd place, $3,000 prize: MOI Measurements (Veronika Granado, Stanley Ngo, J Barbosa & Mason Longmore)
This device measures the Moment of Inertia (MOI) of small test objects used in the UTSA Hypersonics Lab. The importance of measuring MOI is to predict the object's behavior during free flight and produce results in fluid dynamic simulations that can closely simulate experimental results.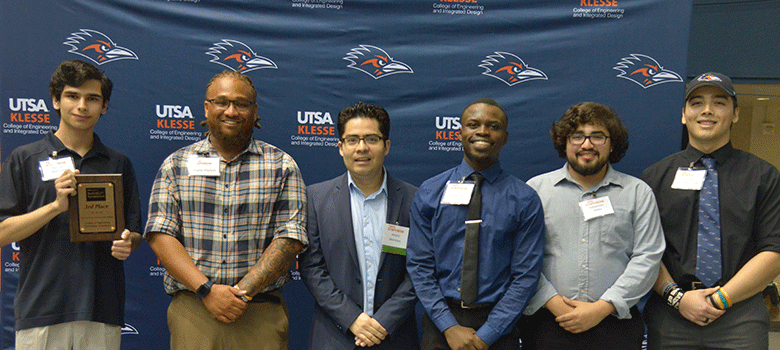 3rd place, $2,000 prize: The Rowdy Resuscitator (Gabriel Isaiah Benavidez, Emilio Martinez, Frank Peyton, Tosin Oyebode & Sebastian Velez)
A cardiac arrest is extremely taxing on Fire Departments and EMS services. With this device in use, highly trained first responders will be able to focus their efforts on other aspects of patient care and advanced life support, needing less manpower while providing higher quality CPR.
---
Excellence Awards
Recognizes exceptional Design II projects that were not selected for a cash prize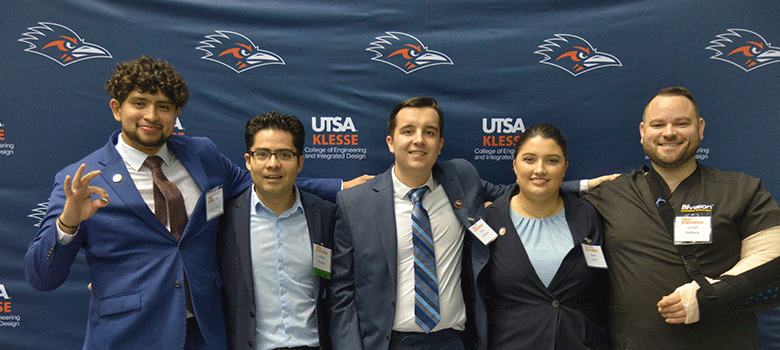 JRCS Orthopedics (Colin Osborne, James Wallace, Ricardo Recio & Sarah Davis)
This device is a surgical guide to assist surgeons with posterior entry into the Sacroiliac joint and a surgical implant which will effectively immobilize and fuse the joint.

Second Life Biofuels (Christopher Zara, Jonathan Castro, Ayomide Adesoye & Swan Castillo)
Second Life Biofuels seeks to advance biodiesel production from used waste cooking oil (WCO).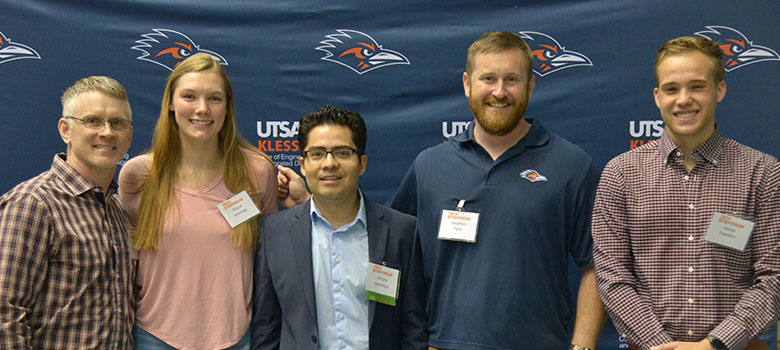 UTSA Legacy Museum (Stephen Pack, Alison Jennings, Steven Summerford, Aaron Franklin & Alex Magdeleno)
The Legacy Museum is showcase for academic and athletic activities that occur at UTSA.
GEMT (Nani McDaniel, JC Cruz, Nicolas Tran, John Lawless & Nicholas Reyna)
The General Electronic Module Tester (GEMT) provides an all-in-one solution to the task of electronic hardware functionality testing.
Heritage CNC (Aaron Cantu, Adam Knippa, Carolina Guerrero & Gabriel Longoria)
This senior design project completes the design and assembly of a 3-Axis CNC Router that will be implemented into the UTSA Makerspace in the Summer of 2023.