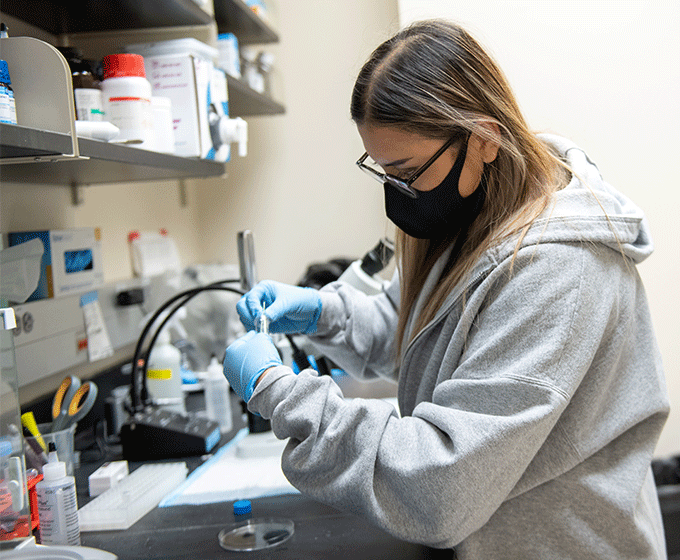 MAY 23, 2023 — This spring and summer semesters, a record 21 UTSA undergraduate and graduate students from the MARC (Maximizing Access to Research Centers) and RISE (Research Initiative for Scientific Enhancement) programs will cross the stage to build their careers in San Antonio and beyond. Many of these undergraduates have been accepted into nationally recognized doctoral programs, and the doctoral students who are graduating will begin lifelong careers in research.
"RISE and MARC are training programs that prepare STEM students from underrepresented backgrounds to continue their education into a doctoral program and start a research career," said Gail Taylor, MARC and RISE assistant program director at UTSA. "The programs are extremely pleased to have worked with so many amazing UTSA students, whom we have helped to grow into young researchers who stand out on a national level. Our training team has over 100 years of combined experience in helping students reach their educational and career milestones."
MARC supports undergraduates who are seeking a doctorate in the biomedical or behavioral sciences. The current version of the program debuted in January 2022 and is more rigorous than past iterations with increased emphases on rigorous experimental design and thesis development and presentations, which they will encounter in doctoral training. MARC has been recognized for its notable success in helping undergraduate students pursue master's and doctorate degrees. Over 90% of the 36 students who participated in recent years were admitted to graduate programs and 83% to doctoral programs.
RISE is a federally funded program that aims to increase the number of underrepresented faculty, students, and investigators who are performing research in the biomedical sciences. The program was founded in 2000 and has funded undergraduate and doctoral student research. RISE is currently in its last year due to UTSA's designation as Top Tier research institution. The associated increases in research funding from this classification prevent the university from qualifying for RISE in the future.
In place of RISE, UTSA will be introducing IMSD (Initiative for Maximizing Student Development) this fall. IMSD is a three-year research professional development program that supports bioscience doctoral students from diverse backgrounds as they work to advance their scientific careers. IMSD Programs are active at many of the top schools in the nation.
With the upcoming sunset of the RISE program, UTSA is taking a moment to highlight some who are beginning the next chapter of their research careers: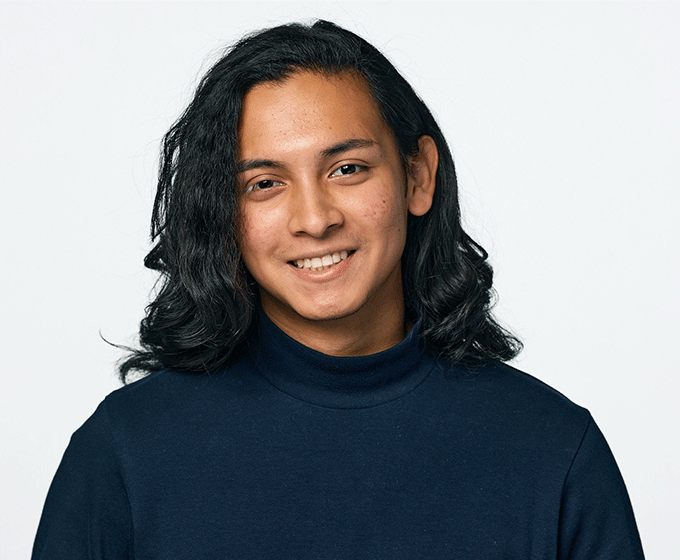 Joshua Chaj Ulloa
Undergraduate, Chemical Engineering
Ulloa's research interests lie in personalizing health care through advanced biosensing technology. His studies involve human anatomy and the biological and molecular mechanisms of sweat and other biomarkers that can be used by biosensors to detect the early development of diseases. This technology would allow individuals to better understand their body's needs and improve their wellbeing rather than wait for illnesses to become physically noticeable, which typically occurs during advanced stages of a disease that is often either severe or irreversible.
"The RISE program allowed me to gain confidence as a young scientist, through their workshops, invited speakers, and funding opportunities to attend conferences," Ulloa said. "I've gained priceless knowledge to aid me throughout my future career."
During his time at UTSA, Ulloa worked in the lab of Jingyong Ye, professor in UTSA's Margie and Bill Klesse College of Engineering and Integrated Design, where he assisted on developing functional biosensors that would provide early detection of heart attacks within a clinical setting. Additionally, Ulloa has conducted research at the Wake Forest School of Medicine, the Mayo Clinic, and MIT on similar devices to detect and prevent diseases before they occur. This fall, he will begin his doctorate at the California Institute of Technology in their joint Medical and Electrical Engineering Program.


---