The Edwards Aquifer is the major water source for the residents of South Central Texas. Funded by the City of San Antonio's 2015 Edwards Aquifer Protection Program Proposition 1 Venue Tax and administered by the San Antonio River Authority, the project also aims to reduce storm water runoff and mitigate surface temperatures in recharge zones—leveraging sustainable solutions for water.
Researchers will evaluate collected rainwater for suspended solids, heavy metals, bacteria and metals emitted from vehicles. Solar-powered boxes sit at the edge of each lot to measure the outflow of water that will be analyzed in the lab.
The team has already collected data to study the water quality before the park was developed and how the water fared during construction. They'll compare the two datasets alongside new water samples infiltrated through the permeable surface lots to measure how the materials help mitigate pollution.
"Another goal is to enhance public perception of sustainable solutions for stormwater management. We thought it would align really well, having these parking lots at a park so that the community learns about sustainable stormwater management," Giacomoni said.
While the main datasets focus on evaluating water quality, researchers will also study the cooling effects of the permeable lots and how they treat stormwater runoff and offset flash floods.
Data will also be integrated into the academic curriculum, Giacomoni pointed out, giving UTSA students insight into how to incorporate sustainability into infrastructure.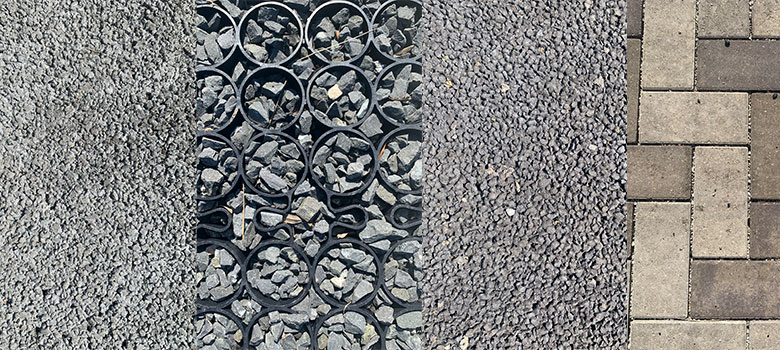 The four permeable materials used for the parking lot allow precipitation to percolate through rather than run off of the lots.