Spruce Eats reviewed his second book, "Don't Count the Tortillas: The Art of Texas Mexican Cooking," and listed it in "The 8 Best Mexican cookbooks to read in 2021." His recent documentary feature film, "Truly Texas Mexican," won "Best Documentary" at the New York Independent Cinema Awards.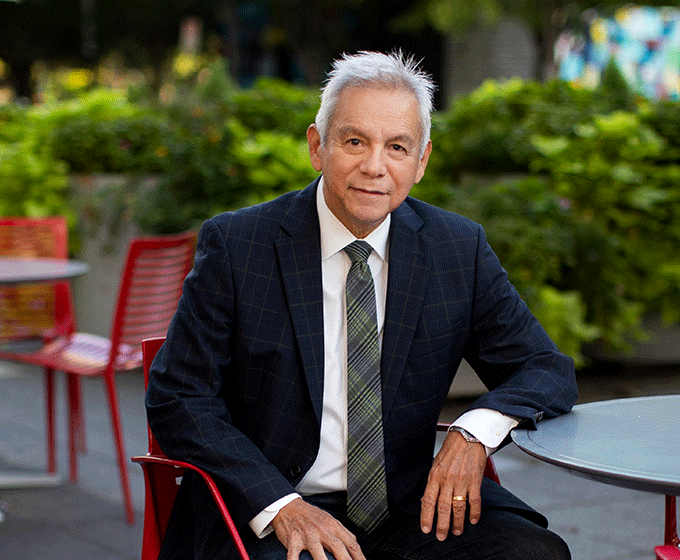 Adán Medrano is an award-winning Mexican cookbook author and filmmaker.
"UTSA Libraries is here to provide students, faculty, and researchers with the most comprehensive resources on the history and culture of San Antonio, South Texas and Mexico," said Amy Rushing, assistant vice provost for UTSA Special Collections. "Adán's papers are exactly what we look for to enhance and complement the Mexican Cookbook Collection."
Medrano has partnered with UTSA Special Collections on several initiatives since meeting Special Collections staff members at the launch of his second book at the Esperanza Peace and Justice Center in San Antonio.
He was a panelist for "Cookbooks, Cuisine and Cultura," a 2020 panel discussion that UTSA presented about the cultural bridge that food can build between the U.S. and Mexico, and San Antonio's role in preserving this rich, unique history. He also wrote the foreword to "Recetas Volume 2," a 2021 book of Mexican drink recipes produced by Special Collections.
"It was a huge and humbling surprise to me when I was asked for my letters, documents and writings from my career in film, philanthropy and cooking. I'm so grateful, really, and consider it a tribute to the richness and strength of my community that inspires me, the community of San Antonio's Westside," Medrano said.