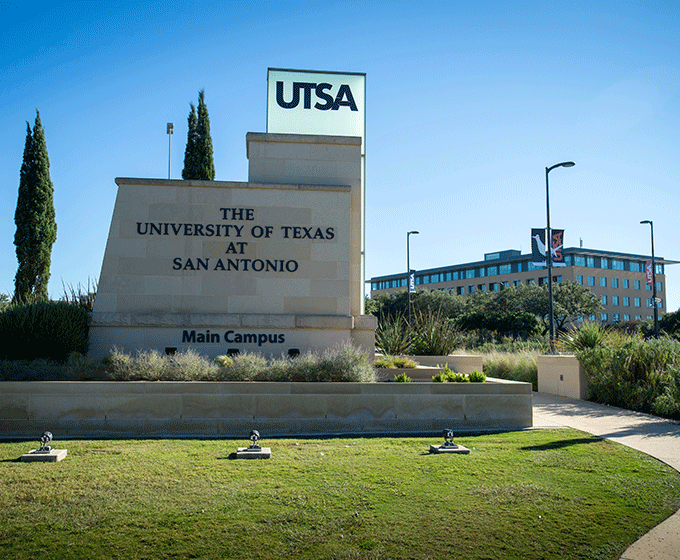 Editor's note: This update was shared with faculty and staff today on behalf of Heather Shipley, Interim Provost and Senior Vice President for Academic Affairs.
AUGUST 14, 2023 — I am writing on behalf of the members of the Strategic Planning Refresh Subcommittee to share our final findings and recommendations regarding UTSA's strategic plan. This report is also being shared with President Taylor Eighmy.

About the Strategic Plan Refresh Process
During the past year, it has been my honor to join you in celebrating our shared accomplishments and imagining together how UTSA will continue to build on our strengths to fulfill our potential. This year allowed us to reflect on the considerable work we have accomplished over the first five years of our strategic plan. Together we have completed or operationalized dozens of strategic initiatives and moved the needle on our most important key performance indicators.
The refresh effort was successful because the UTSA community collaborated actively at each stage. Thousands of faculty members, staff and students shared their voices and proposed ways to make UTSA an even better place to study, learn, discover and work. The Steering Committee incorporated this feedback by affirming the aspects of the plan that continue to serve us well and adding focus where needed. I am confident that, moving forward, the Roadrunner community will continue to demonstrate this high level of engagement and commitment as we implement new initiatives to reach our strategic destinations.

Next Steps
Now that the Strategic Plan Refresh Steering Committee has completed its work, President Eighmy will use the findings to develop our long-range financial plan and present it to the UT System Board of Regents in November. In the coming weeks, we will update the content of the strategic planning website to reflect the committee's recommendations, recent data and metrics, and our evolving implementation work. 

This year has served as a reminder that UTSA's future depends on each of us lending our time and talents to reach our bold aspirations. Time and time again, our community has articulated that it is ready to meet whatever challenges we face as we continue our future trajectory.
I thank you, the members of the UTSA community, for participating in this important work.