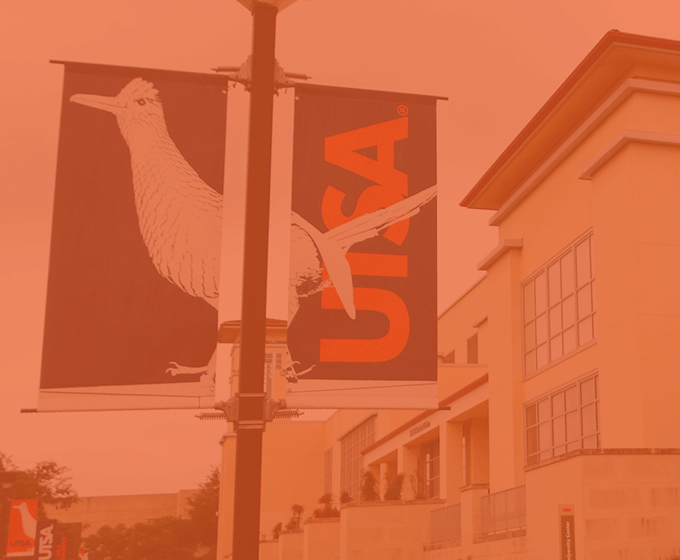 AUGUST 22, 2023 — Rebecca Schroeder, interim associate dean of University College and professor of instruction for the college, and Wenbo Wu, the Graham Weston Endowed Professor and chair of the Department of Management Science and Statistics, have been accepted into the Texas Academic Leadership Academy (TALA) for the 2023-2024 academic year. Both are also core faculty members in the UTSA School of Data Science.
TALA is a year-long experience that develops leadership skills in aspiring academic leaders. TALA Fellows are guided by senior academic leaders and mentors from institutions across the state on topics such as finance in higher education, diversity, conflict management, free speech, faculty concerns, research, assessment, accreditation and strategic planning. Participating in the academy will help Schroeder and Wu advance in their current and future roles as academic leaders and help UTSA advance as a model for student success and academic excellence.
Schroeder and Wu are part of the sixth TALA cohort. They were nominated by their colleges to UTSA Academic Affairs, which is sponsoring their participation in the academy. Other UTSA faculty who have been TALA Fellows include Alberto Cordova, Mark Leung, Terri Matiella, Arturo Montoya, and Erica Sosa.
"UTSA is committed to seeking out and offering unique faculty development opportunities that help our faculty grow professionally and expand their leadership capacity," said Interim Provost and Senior Vice President for Academic Affairs Heather Shipley. "Investing in faculty excellence allows UTSA to more effectively serve our diverse student population and provide innovative, outstanding educational and research opportunities that give students an advantage in their future careers."