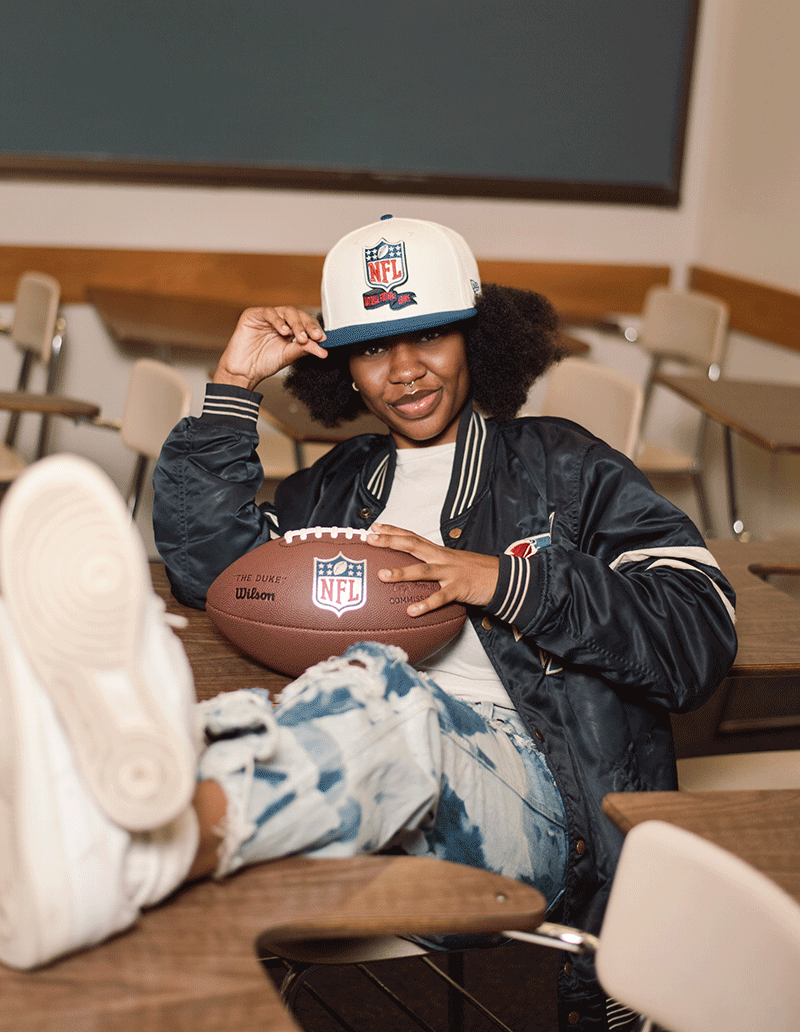 Otuokere's experience is an example of UTSA's commitment to providing students with experiential learning opportunities before they graduate. Through the UTSA Classroom to Career initiative, UTSA is broadening these hands-on learning opportunities for students including internships, service learning, undergraduate research and study-abroad programs that provide them with the hard and soft skills that are in demand by employers.
As part of its strategic plan, UTSA aims for 75% of its undergraduate students to participate in some type of experiential learning by the time they graduate.
Otuokere's duties included supporting marketing campaigns and initiatives with internal marketing stakeholders across all NFL club marketing programs and driving strong collaboration and communications among all 32 teams of the league.
She participated in daily conference calls with various NFL teams, meetings with marketing managers and learned from NFL leadership about other corporate positions and their roles in making the NFL what we know it to be today.
"It was cool to see how unique each of the clubs is because before coming here. I just thought that all clubs operated the same," said Otuokere, who is president of the American Marketing Association at UTSA and historian for the university's African Student Association. "I came to realize how unique each of their marketing strategies was based on where they were located and their different fan bases."
Additionally, Otuokere was named an Emma Bowen Fellow through the NFL's partnership with the Emma Bowen Foundation. The organization provides young students of color opportunities in the nation's leading entertainment, media and tech companies. Selected among a nationwide applicant pool, she was able to network with other fellows and program alumni and network with partnering companies.
"Emma Bowen was a trailblazer in advocating for representation in the broadcasting and journalism world for minorities, which is something I value," Otuokere said. "Having the chance to be a part of this foundation means everything in the journey that I am on. Surrounding yourself with like-minded people makes a world of difference in both your college and life experiences."
Entering the last semester of her undergraduate degree this fall, she is grateful to have spent her summer in New York City with the National Football League and the Emma Bowen Foundation, taking with her skills that she will carry throughout her career. Whether pursuing her M.B.A. or going straight into the marketing field, she hopes to align her destiny with her passions and core values.