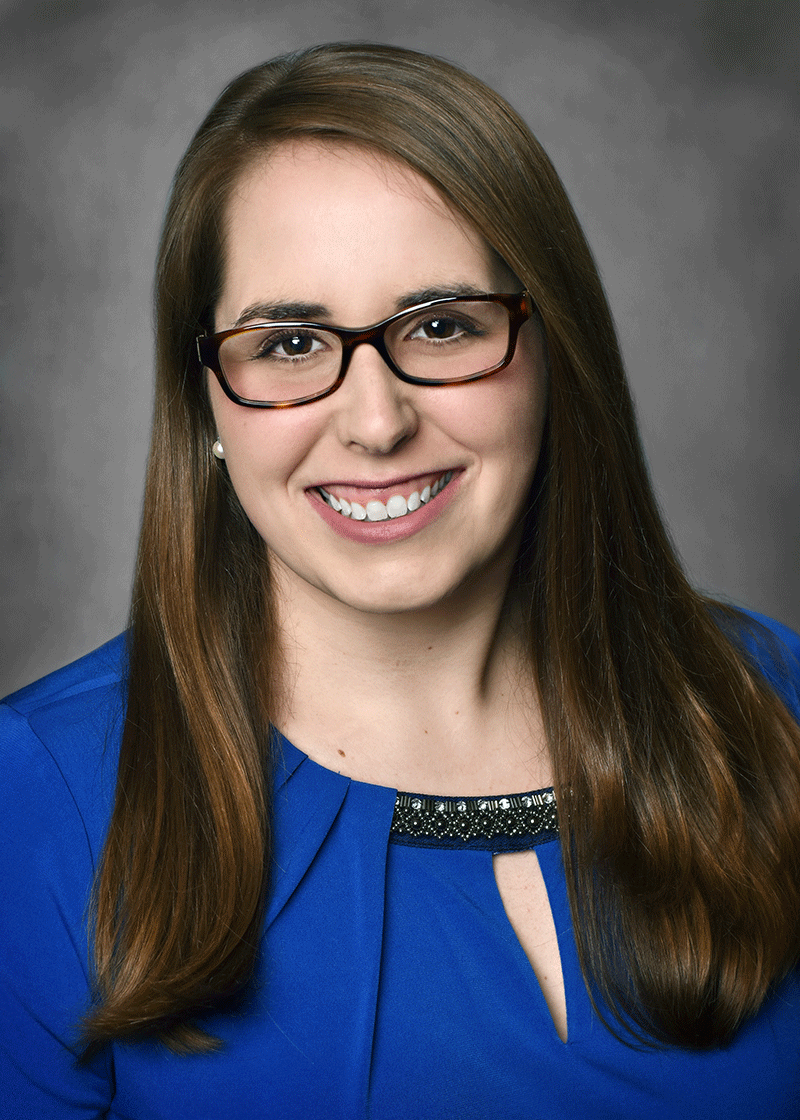 Monica Lawson
"Child abuse and neglect is a major national and international crisis," Lawson said. "We would need nearly 100 NFL stadiums seated to capacity to hold the seven million children reported to child protective services for suspected abuse and neglect each year in the United States. We would need nearly two Frost Bank Centers to hold all the children reported for suspected abuse and neglect in Bexar County alone during a one-year period. This is a top priority, so we are working with this population to help them and preparing the workforce to handle this growing issue."
The UTSA class and field work will help students learn more about trauma and build skills for positive interaction with this population. For example, every student learned about mandated reporting, the do's and don'ts of confidentiality and challenges that they may face working with foster care youth.
"The sad reality is that experiences of trauma are very common. Psychology students are often very interested in trauma and want to understand and help others to heal from those experiences," Lawson said. "I wanted to teach this class to help students gain a deeper understanding of the causes and consequences of trauma, including risk and protective factors, and gain hands-on experience helping youth to heal from trauma, even if in an informal way."
Classroom work will rely heavily on studying journal articles and primary source documents, enhancing students' research literacy and illustrating how to translate real studies into a research-paper format. On weekends, students visit SJRC to work with foster care youth living in their residential facility.
"UTSA students will engage in structured therapeutic activities with our residents, such as painting, cooking, arts and crafts, board games and more," said Laura Rendon-Lopez, vice president of residential services at SJRC Texas. "(Students and residents) will attend a UTSA football game together and hopefully the students will schedule a picnic on the UTSA grounds so our residents can be exposed to a college campus. Our goal is to provide our teenagers with opportunities to help them identify leisure skills that bring meaning and enjoyment to their lives while providing them with an opportunity to build social skills through healthy engagement with the UTSA students."
Students will also benefit from the experiences of guest speakers—including individuals from various child welfare agencies in Bexar County and international experts in child maltreatment research.
"The purpose of bringing in guest speakers is for students to learn more about working in the child welfare field from expert perspectives and to increase classroom-to-career readiness by learning about careers in the child welfare field," Lawson said. "Speakers will also discuss opportunities at their organizations for volunteering and internships."
In addition to the hands-on benefits UTSA students will receive, Lawson hopes that residents' futures are positively impacted. Only about 3% of foster care youth attend higher education institutions, according to the National Foster Youth Institute. By interacting with current UTSA students, residents may see opportunities for themselves they hadn't considered before.
"We know from research that children who have caring and responsive relationships with others are better able to recover from trauma," said Rendon-Lopez. "We believe this collaboration will provide mutually beneficial connections for both our youth and the UTSA students that will have a lasting impact."
The class has garnered tremendous interest. The initial application pool contained over 130 applications for 25 spots. Lawson hopes to continue and expand this course in years to come.
"The extensive work that Dr. Lawson has put into creating this amazing experiential learning opportunity shows in the student interest—130 applications for 25 spots makes this a very competitive course," said Lynne Cossman, dean of the college. "Not only is it critical to understand childhood trauma, particularly in foster settings, it is imperative for our students to have these real-world experiences."