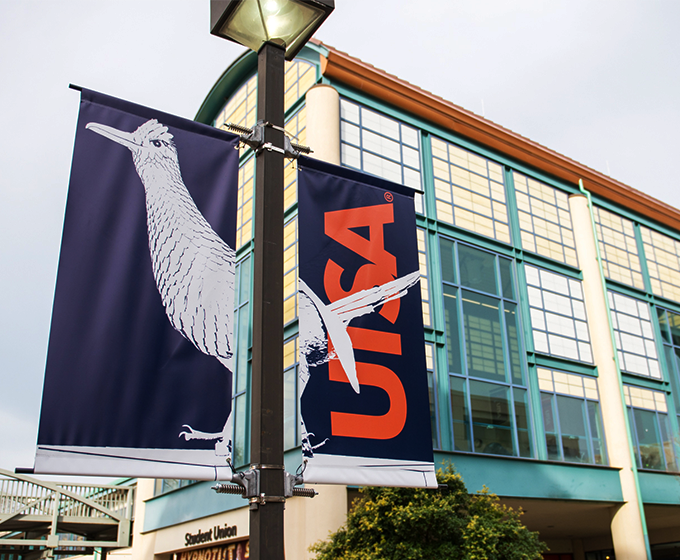 NOVEMBER 15, 2023 — Editor's note: The following message was sent today via email from Interim Provost and Senior Vice President for Academic Affairs Heather Shipley, Chief Enterprise Development Officer and Senior Vice President for Business Affairs Veronica Salazar and Chief of Staff and Senior Vice President for Institutional Strategic Planning, Compliance Risk Management and Office Operations Carlos Martinez to all faculty, staff and students:
We're writing to provide updates on UTSA's Senate Bill 17 (SB 17) Program, Activity and Initiative Review (PAIR) process. In October, we shared progress made to bring all university programming into compliance with the new law by January 1, 2024. We asked the PAIR Team to engage with a campus-wide stakeholder working group to gather programming related to diversity, equity and inclusion activities. That effort resulted in the identification of more than 300 submissions.
Throughout the process, we've continually engaged with Faculty Senate, Staff Senate, Student Government Association and other campus organizations to keep our community informed. We've also met with the PAIR Team regularly to consider each submission in light of the law and continuing guidance from the Office of General Counsel at UT System.
After extensive evaluation, we finalized the determinations regarding each submission's exemption, modification or suggested discontinuation. This review was shared with President Taylor Eighmy for final consideration and approval has been obtained. Notably, the review process determined that nearly half of all the items submitted may continue without change or revision and only 10% of items submitted will not be permitted to continue under SB 17.
Our next step in the process involves notifying those who submitted an activity, program or initiative. This morning, each stakeholder that submitted an item received an email notification that provided the evaluative results and suggested an approach to ensure the matter is compliant by the deadline. Items requiring revisions or modifications will be addressed by the unit lead, who will be supported by their respective faculty and staff. Since the law includes provisions to ensure compliance, unit leaders and their responsible dean, vice provost or vice president must attest that revisions or modification have/will be made. To ensure accountability, UTSA will also conduct an internal audit of our activities in the new year.
Lastly, another important component of UTSA's compliance with SB 17 is the status of the Office of Inclusive Excellence. As that office is responsible for our community's diversity, equity and inclusion efforts, it will be impacted by the law; however, we remain committed to ensuring jobs are not lost in this process. President Eighmy will soon share a separate update on the status of that office and provide next steps for the vision of the future of that division.
As always, we encourage you to stay engaged by visiting our SB 17 website for regular updates. We remain grateful for your ongoing support and stand committed to free expression and academic freedom to uphold the core values that make our campus community so special.