Nationally Recognized
The Carnegie Foundation for the Advancement of Teaching has selected UTSA to receive its prestigious Community Engagement Classification, recognizing the university's commitment to serving the local community.
Community Involvement
for UTSA students
---
Engage with the community
The UTSA Student Center for Community Engagement and Inclusion gives students a number of programs to give back to the community. Find out more about these volunteer opportunities:
---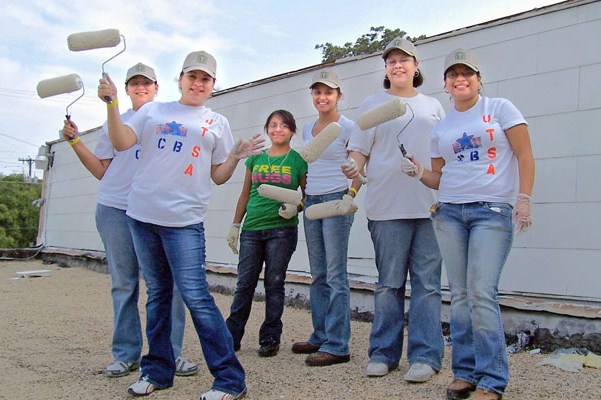 Combine service and education
The Center for Civic Engagement helps students and faculty stay engaged with the community by enriching learning and promoting civic literacy through Service Learning.
Outreach Programs
for Youth
---
College Readiness Programs
UTSA has historically provided college-readiness opportunities to students from all communities and backgrounds. Find out more about how we prepare students of all ages for college:
---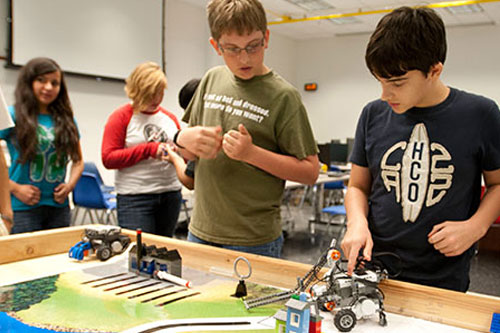 Year-round Learning
UTSA fosters learning through research, discovery and innovation through programs that elementary, junior high and high school students can access. Learn more:
Resources
for Business Community
---
Get Advising & Consulting
The Institute for Economic Development has served the surrounding business community for 35 years. It's created more than 58,000 jobs and helped open 5,000 businesses. Get help with your business:
---
Do Business with UTSA
UTSA contributes $131 million in total business output for the San Antonio area. We value businesses that support our vision of becoming a premier research university. Become our partner here: