Welcome to Facilitated Access to Scientific Training (FAST)
---
Mission
The FAST Scholarship Program is aimed at increasing the number of economically disadvantaged students who complete their undergraduate degrees in Biochemistry, Biology, Chemistry, Microbiology & Immunology, or Physics and either join the scientific workforce or pursue advanced studies in these areas.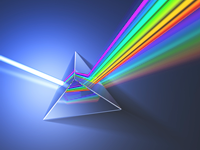 Facilitated Access to Scientific Training (FAST) is a scholarship program that includes additional support and training to prepare students for scientific careers. It is funded by a grant from the National Science Foundation (NSF).
The NSF offers this type of scholarship program because they want to help people to pursue careers in research (at the Bachelor's, Master's, or PhD level), or careers directly tied to scientific enterprise. NSF does not consider medicine, dentistry, or health-care related fields to be their target occupations, so unfortunately, neither can the UTSA FAST program. However, if you've always desired to discover the unknown, be a scientist, cure health problems through investigation rather than diagnoses, or similar, FAST may be the program for you.
FAST Scholars will be recruited from participants in the San Antonio PRefreshman Engineering Program (SA PREP) and other students who are economically disadvantaged and are interested in pursuing a career in Biochemistry, Biology, Chemistry, Microbiology & Immunology, or Physics. At least six students will be selected each year from among the eligible applicants.
The selected FAST Scholars will take part in activities designed to:
develop academic excellence and independence as they proceed through gatekeeper and advanced courses
enhance the competence of scholars as scientists by connecting each with a research-active faculty and an advanced undergraduate mentor
encourage scholars to participate in scientific research
engage in professional and personal enrichment activities including participation in scientific conferences
After their first year, FAST Scholars will be encouraged to take advantage of College of Sciences scientific training opportunities. During their fourth year, FAST Scholars will be encouraged to take two graduate level science courses.
---
Press Releases Announcing UTSA FAST Program