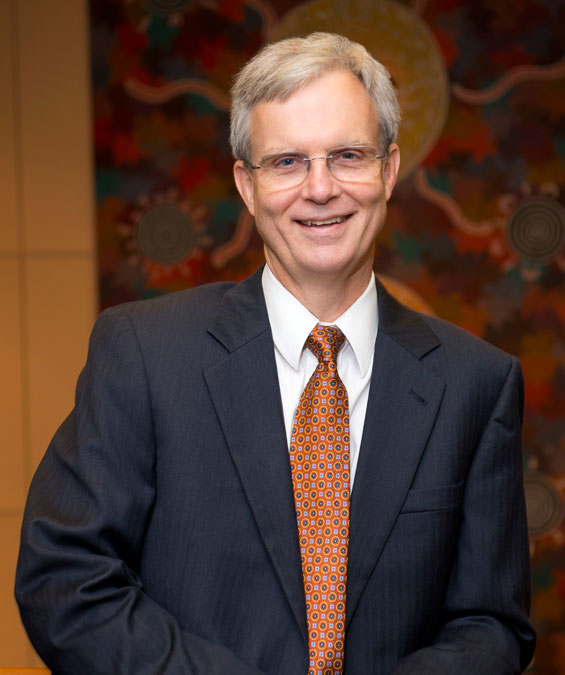 Welcome
A message from the Provost
The College of Engineering is an integral part of UTSA's goal to become a Tier One research university. That goal encompasses a number of objectives, but key among them is to enhance the student experience, provide high quality educational programs, expand research efforts, and promote innovation, discovery and entrepreneurship.
In each of these areas, Engineering has proven to be a leader at UTSA. At the dawn of the 21st century, many universities are exploring new paradigms for instruction that call for highly interactive group work in class – our Applied Engineering and Technology Building, opened in 2010, introduced the first such collaborative classrooms to our campus. At the same time, funded research in the college has more than tripled in the last seven years, and we have been fortunate to add some outstanding faculty to the college who bring new perspectives and research projects to engage our students.
The college is also the focus of a major effort by the University of Texas System to expand engineering programs and increase the number of engineering graduates produced system-wide. We are embarking on a path to double the number of engineering students at UTSA in the next few years. This will be a significant challenge, as we will need to match that growth with a corresponding growth in faculty and facilities infrastructure.
For all of these reasons, it is critical that the college enjoy not only the support of the university, alumni and donors, but also that it be led by a strong, visionary leader who can continue the work begun by our previous dean, Dr. Mauli Agrawal.
Following a yearlong national search, I am very pleased to introduce Dr. JoAnn Browning, who will become our new Dean of Engineering on August 1, 2014. Dr. Browning comes to us from the University of Kansas where she presently serves as Associate Dean of Engineering. She and her husband, Dr. Adolfo Matamoros, will also hold appointments in the Department of Civil and Environmental Engineering. I am immensely grateful to Dr. Mehdi Shadaram, who has provided steadfast leadership for the college over the past year as interim dean.
I know that the future of the college is very bright, and I look forward to working with Dean Browning and all of you to support its growth in the coming years.
John Frederick, Ph.D.
Provost and Vice President for Academic Affairs