Activities of FaST
The FaST program's unique strength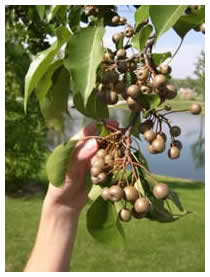 FaST facilitates participation of Hispanic collaborative teams from a multitude of applicable disciplines ranging from agricultural science, biology, chemistry, environmental science, and ecology to economics and the social sciences focusing on rural issues.
It builds institutional capacity and capability across many disciplines and across the country at many universities.
The FaST program has the potential to expand to a nation-wide pool of applicants and placements.
Participate in a 10-week research collaboration at a state-of-the-art NRI-grantee facility.
It is expected that at least one peer-reviewed scientific publication will result from each of the USDA FaST teams, to be presented at a national conference.
Each team will submit a report to the program coordinator outlining the capacity-building outcomes of their participation in the
program brown-bag and other research-sharing activities at the home institution,
ongoing collaboration with the host lab,
applications submitted for external funding,
new "best-practices" implemented in home-institution labs.
Faculty will demonstrate impact on their course curriculum.