UTSA Alumni Association Scholarships
Since 1982, the UTSA Alumni Association has awarded scholarships, helping hundreds of UTSA students graduate. Most recently, more than $135,000 was awarded to deserving students each year. These scholarships are only possible because people like you give and/or join the Alumni Association.
Through the generosity and support of UTSA alumni, the doors of higher education are opened to deserving students so that they may achieve their life's dreams. Your support of this program ensures the next generation of Roadrunners has the resources to succeed.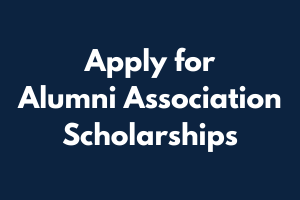 Current Student Application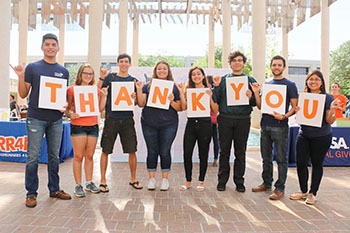 Support UTSA Students
Student Leader Scholarships
In an effort to support the student organizations and programs that make UTSA special, the Alumni Association is creating new scholarships for leaders of key campus organizations.
Spirit of San Antonio Marching Band Drum Major Scholarship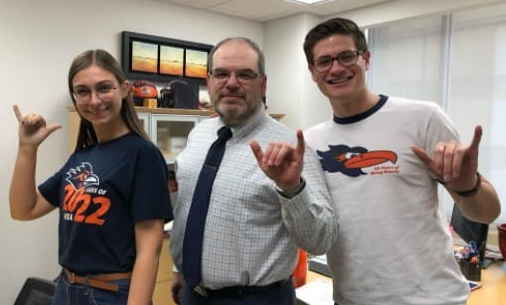 The head drum major from SOSA each year will be awarded a UTSA Alumni Association Scholarship. The first recipient is Mary Shaw '22 who will serve as head drum major during 2020-2021. She is pictured above with Steve Woodall '11, association interim executive director, and Conner Smith '20, former head drum major and UTSA Alumni Association scholar, who helped inspire the new scholarship.