Brain Health Consortium researchers get subsidized use of the research cores including patient-derived pluripotent stem cell generation.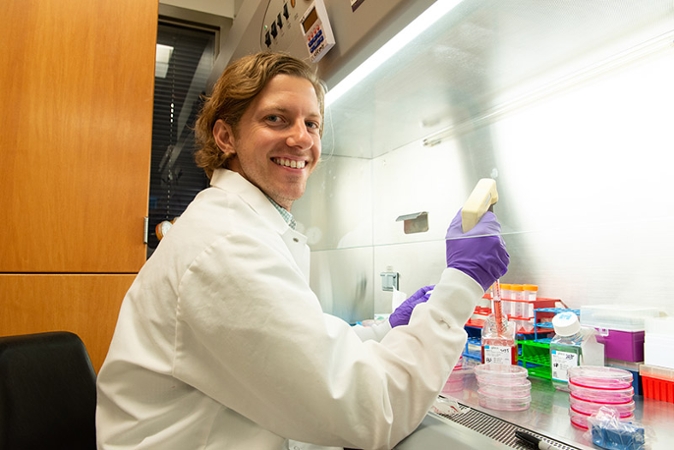 The Stem Cell Core provides processes induced pluripotent stem cells (iPSCs), regulatory support, laboratory supplies, and research guidance with groundbreaking technology.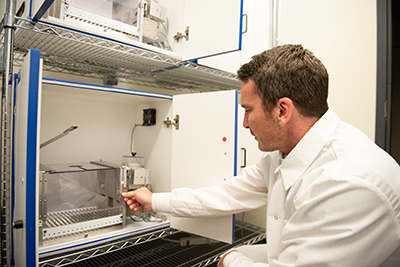 The Behavior Core Facility provides support and training to help increase throughput while promoting rigor and reproducibility in behavioral testing using cutting-edge techniques.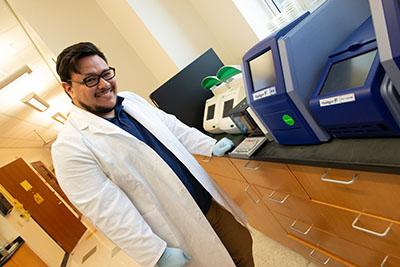 The Genomics Core Facility prepares and sequences DNA libraries for Next Generation Sequencing, including whole genomes and whole transcriptomes. It also prepares nucleic acids from single cells for genomic analysis.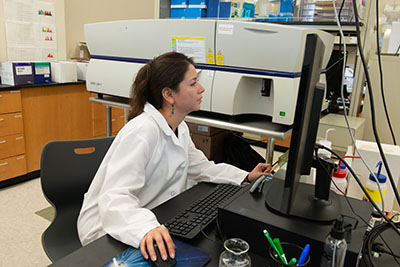 The Cell Analysis Core provides centralized services, training, access and support to researchers in the usage of flow cytometry and confocal microscopy equipment and related services including technical training opportunities.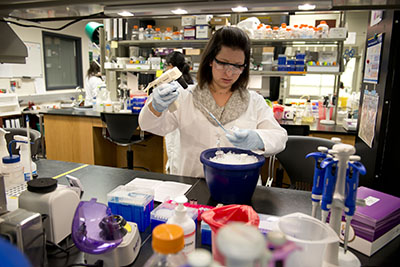 The Kleberg Advanced Microscopy Center is focused on high-resolution imaging, electron diffraction, electron holography, electron tomography, and EELS, enabling materials research, design, and studies across multiple disciplines through microscopy, analysis, and imaging.
The mission of the UTSA Mass Spectrometry & Proteomics Core (MSPC) is to provide routine and custom mass spectrometry-based support to UTSA research programs and the broader research community via High-resoultion, high mass accuracy mass analysis (HRMS), Liquid chromatography-mass spectrometry (LC-MS), and Proteomics-based analyses.