Parking Thoughts
Posted February 7, 2017, by Caitlin Jaworowski & Lauren Beaver
---
Although the Sombrilla would offer really close parking, you can't actually park there for a variety of reasons (number one: it's not a parking lot).
If you're a commuter student, we have some tips for finding parking quickly and taking advantage of the resources available to you as a student. Brackenridge Lots 1 and 2 fill up fairly early in the morning. If you're arriving on campus between 8:30 and 11:00, we recommend bypassing these lots and heading to East Campus Lots 1 and 2, Barshop Blvd Lot, or Brackenridge 3-5. For those arriving between 11:00am and 2:00pm, head straight to Brackenridge Lots 4 and 5, where we typically see plenty of available parking.
Campus Services typically refers to these lots as "outer lots." An easy way to explain what we mean by "outer lot" is that these lots are farther out from the heart of the Main Campus. Parking here takes less time than circling the close parking lots in the hopes of finding a parking space. For those worried about walking distance from classroom buildings, The 'Runner picks up students from the outer lots and drops them off at centrally located stops, such as the Campus Oval and the Arts Building. The 'Runner typically arrives every 10-15 minutes—and it even has a GPS app so you can track the location of your shuttle. There's no need to walk from the outer lots (unless you want to).
In addition, remember that the back of your permit lists the valid areas where you can park. If you're not sure where a particular lot is located, we offer a parking map color-coded by permit type.
Now that you know the best places to park—and how much time you can save by visiting the outer lots at peak times on campus--you can spend your extra time deciding a very important question: what's for lunch?
---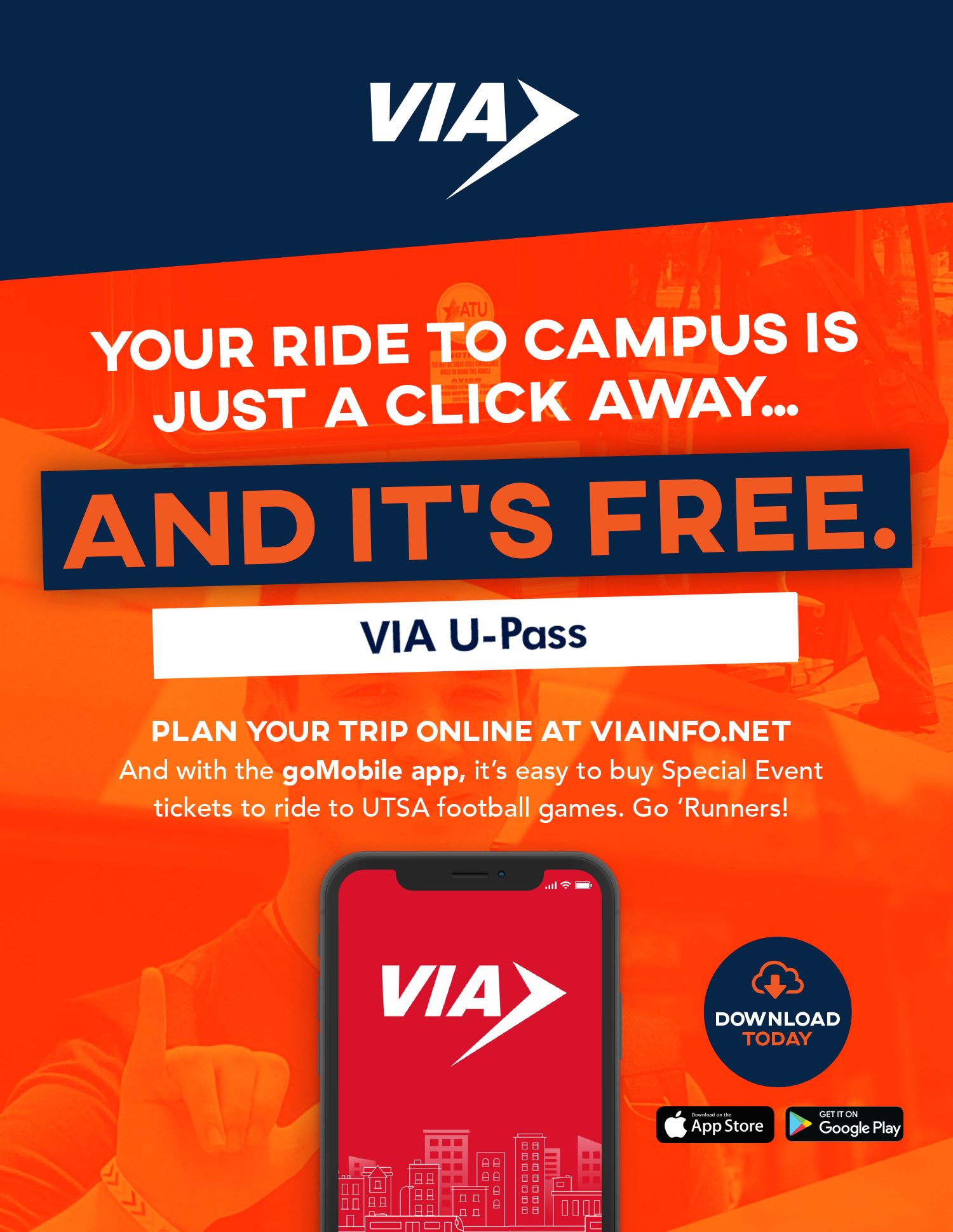 Current UTSA students and employees ride VIA for free. Learn more, then watch how to use VIA U-Pass.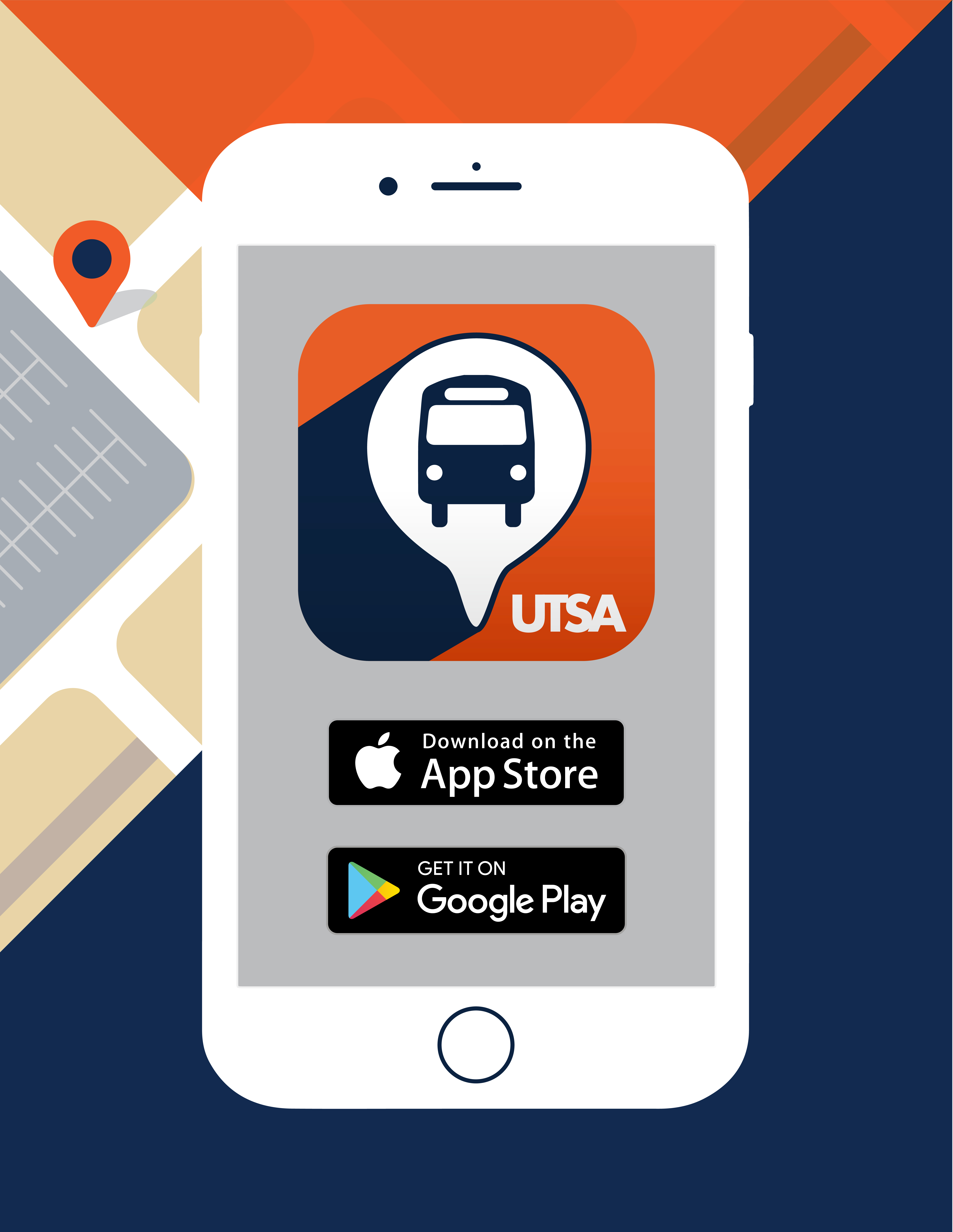 Track your on-campus shuttle in real-time and receive live updates. Download for free on the App Store and Google Play.
Find parking availability on campus.