Steak 'N Shake Grand Opening
Posted March 13, 2017, by Mylene Berardino
---
Campus Services is excited to welcome Steak 'N Shake to the John Peace Library (JPL) food court.
For over 80 years, Steak 'n Shake has been serving up their iconic steakburgers and hand-dipped milk shakes. Thanks to student feedback, you can now enjoy their delicious food on the Main Campus!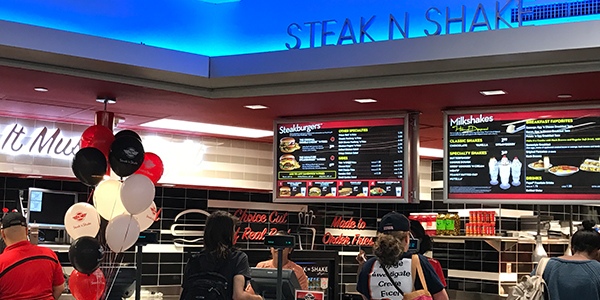 On February 22, UTSA Dining hosted Steak 'n Shake's grand opening celebration, featuring free Steak 'n Shake t-shirts, a prize wheel, and entertaining games. Staff handed out milk shake samples to the crowd, satisfying everyone's sweet tooth. UTSA Dining and Steak 'n Shake officials were on hand for a ribbon cutting, completing the official welcome to campus. All in all, the grand opening was a huge success, and the food was what we all knew it would be—delicious!
Steak 'n Shake is the final puzzle piece in the the newly renovated JPL food court. Renovations began in 2016, starting with contemporary tables and chairs, improved lighting, and expanded seating areas to make the space more inviting and functional. Two new locations, Greens to Go and Provisions On Demand (P.O.D.), opened for Fall 2016. Greens-to-Go is a healthy, customizable option with over 10,800 combinations of hand crafted, made-to-order salads and wraps. The P.O.D. is a combination of your local corner store and a modern market with grab 'n go dining options to make eating easy when you're on a tight schedule.
Stop by the JPL food court to try Steak 'n Shake and our other great dining locations. Hours of operation are available at utsa.campusdish.com. Tweet us (@UTSACampusSrvcs or @UTSADining) or leave us a comment on Facebook (UTSA Campus Services or UTSA Dining Services) to let us know what you think!
---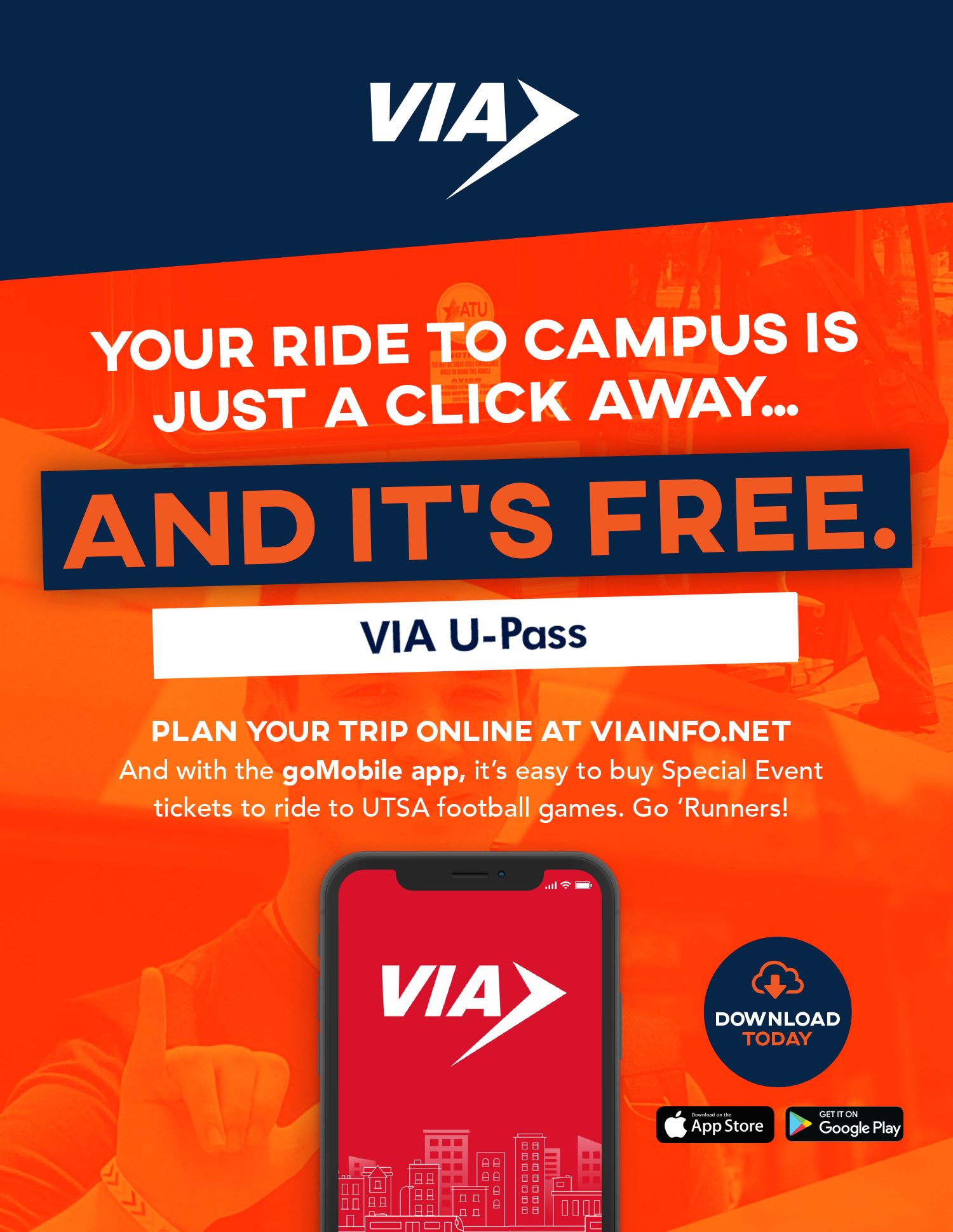 Current UTSA students and employees ride VIA for free. Learn more, then watch how to use VIA U-Pass.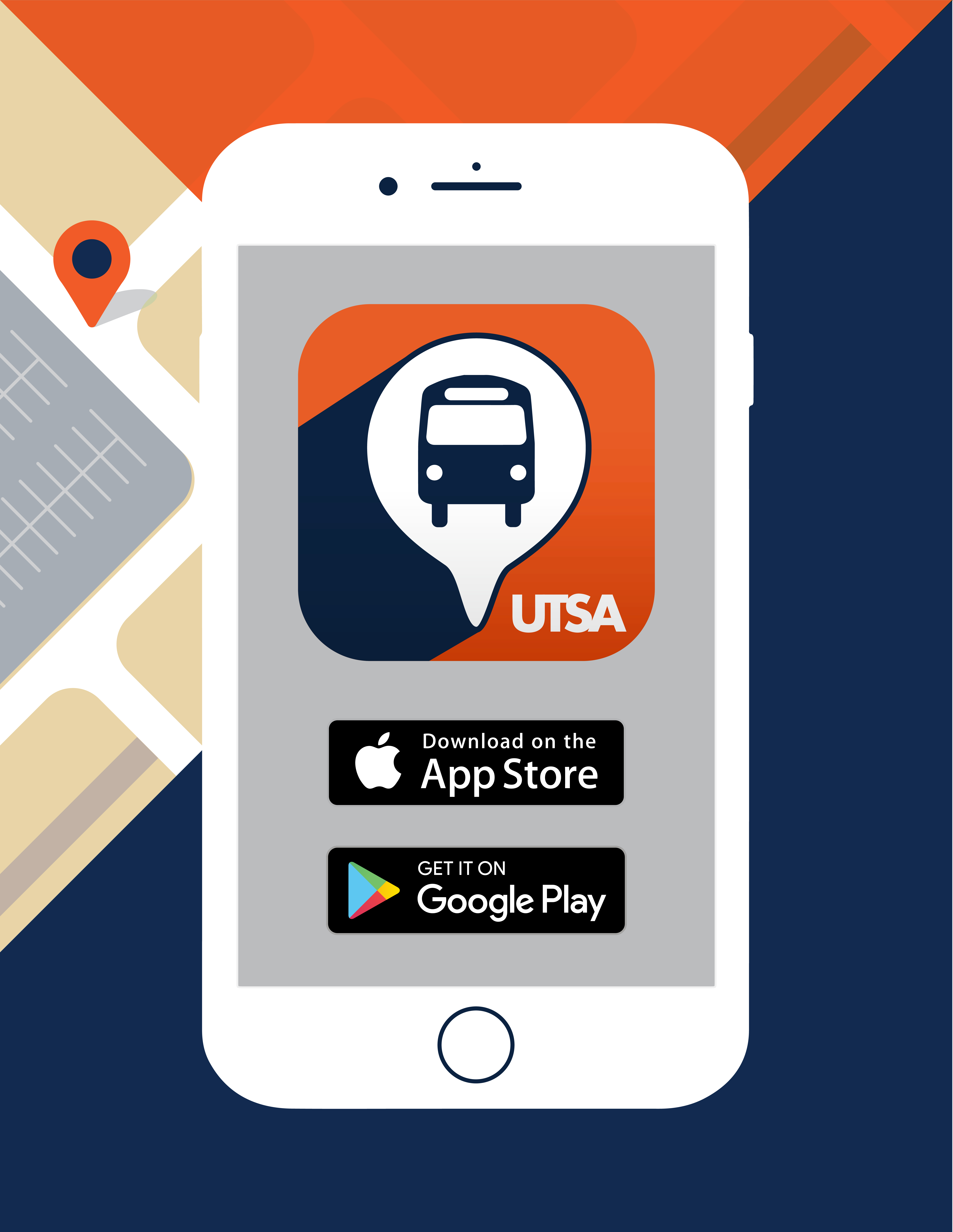 Track your on-campus shuttle in real-time and receive live updates. Download for free on the App Store and Google Play.
Find parking availability on campus.