#UDesign2017 Winners
Posted April 13, 2017, by Caitlin Jaworowski
---
The #UDesign2017 Parking Permit Design Contest was a resounding success!
With over fifty fantastic submissions, Campus Services faced a difficult decision in selecting a winner. Ultimately, we narrowed it down to our top three choices and announced the winner at the 2017 UTSA Department of Communication Award Celebration on March 29. Here are our winners.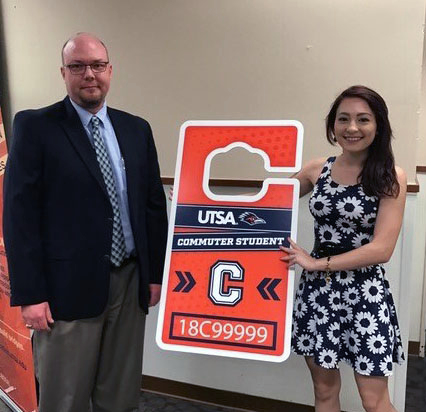 First Place: Congratulations to Jasmine Goodsaid!
Her creative and bold design won her a student garage permit of her choice for the 2017-18 academic year. Plus, her design will be displayed on all parking permits across campus. Jasmine is the graphic designer for the Student Government Association (SGA) and UTSA Student Activities. She is also one of the founders and former president of the UTSA Cosplay club on campus. Jasmine's inspiration for her design was UTSA's football games, including a sense of team spirit and collegiate involvement. She hopes to continue her love of graphic design in the future. We can't wait to see Jasmine's artwork on our permits next year!
Second Place: Great job to Mariah Villarreal!
Mariah is from San Antonio and loves graphic design and photography. As runner up, Mariah won a $100 FastPass.
Third Place: Joey Barrera is our third place winner!
Joey is an employee at Campus Services and is earning his Bachelor of Arts at UTSA. He loves to travel and enjoys photography. Joey takes home a Campus Services swag bag.
Thank you to everyone who participated. We look forward to a fresh round of designs next year!
---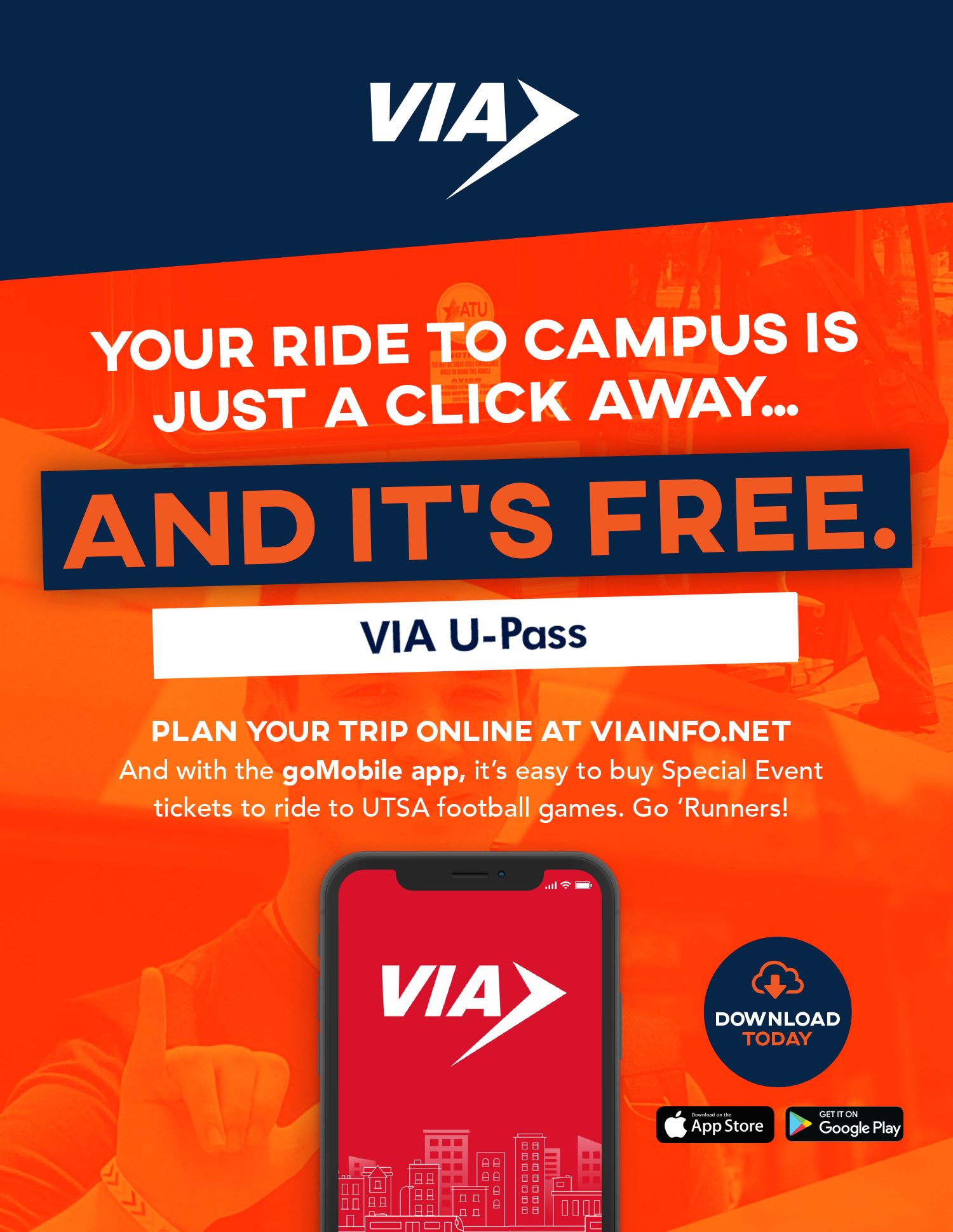 Current UTSA students and employees ride VIA for free. Learn more, then watch how to use VIA U-Pass.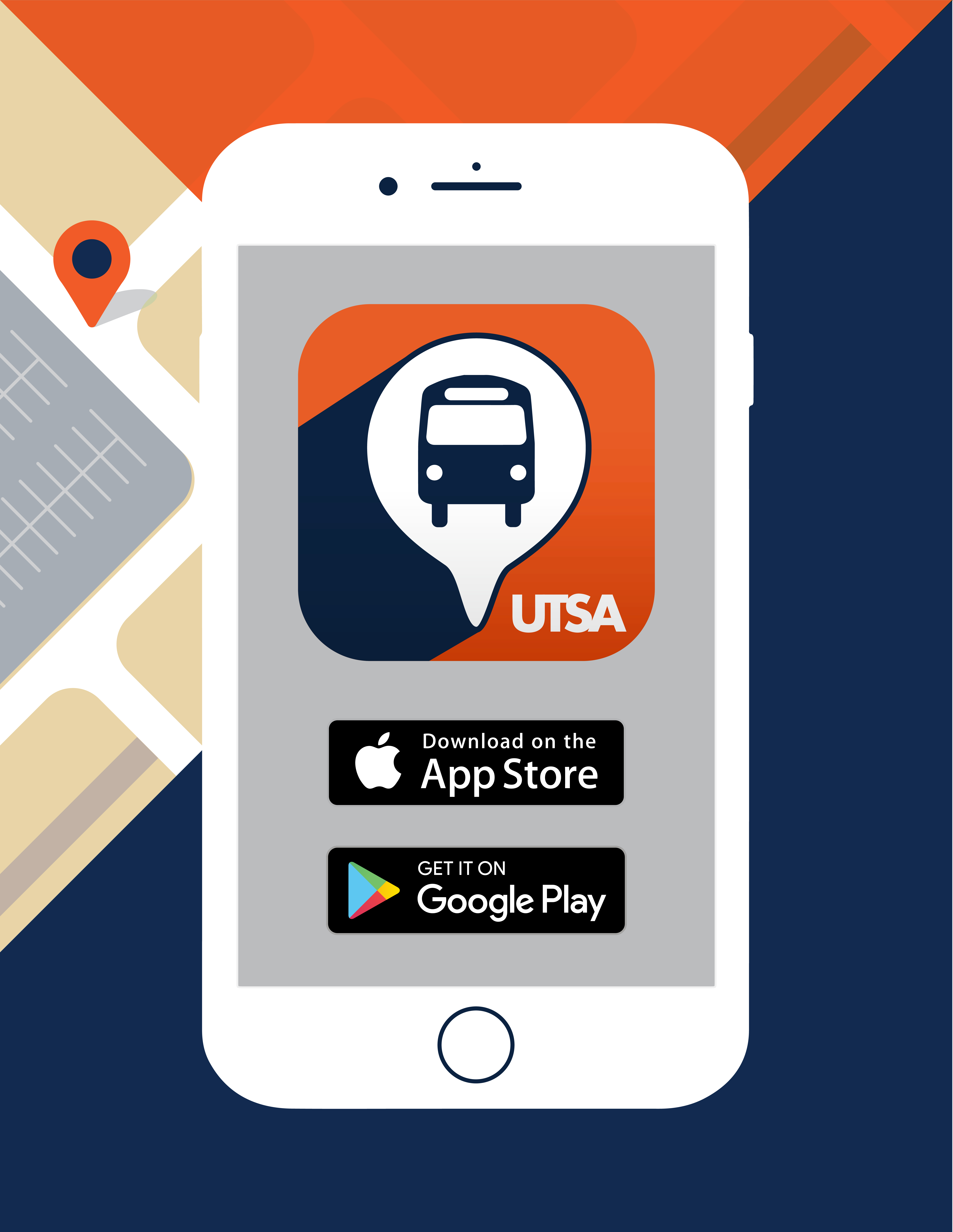 Track your on-campus shuttle in real-time and receive live updates. Download for free on the App Store and Google Play.
Find parking availability on campus.