UTSA Orientation: #UTSA21
Posted June 7, 2017, by Caitlin Jaworowski & Sara Flores
---
Orientation is an exciting time for incoming UTSA students!
It's our job to make sure each and every student is walked through necessary information while having fun learning about everything our department provides. Students aren't the only ones having fun though; Campus Services spends a lot of time getting ready for the new orientation season every year.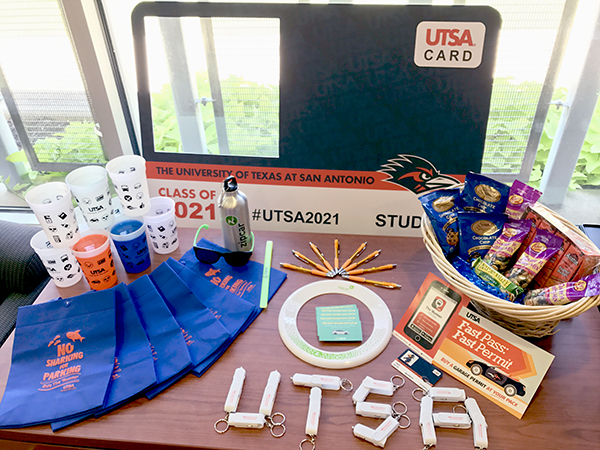 Ordering promotional items takes months of planning and arranging to ensure that Campus Services gets all of the best products for students. This year, we have samples from our vending partners, as well as totes, chargers, color-changing cups, and more.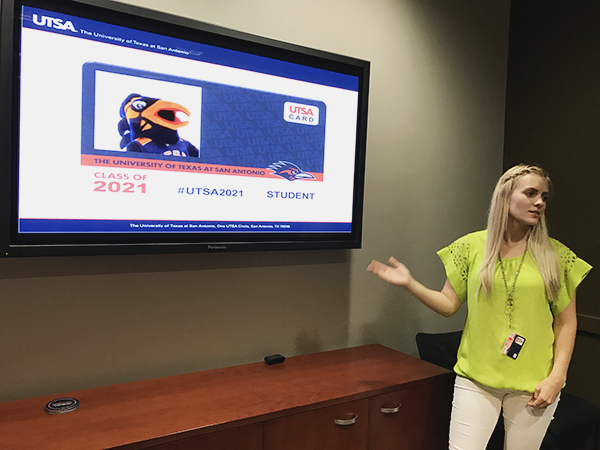 Presentations are a big part of orientation, so we always fit in practice time to make sure our team is ready to present at top quality. This year, we're presenting at pre-orientation sessions. Be sure to sign up and come learn about our services!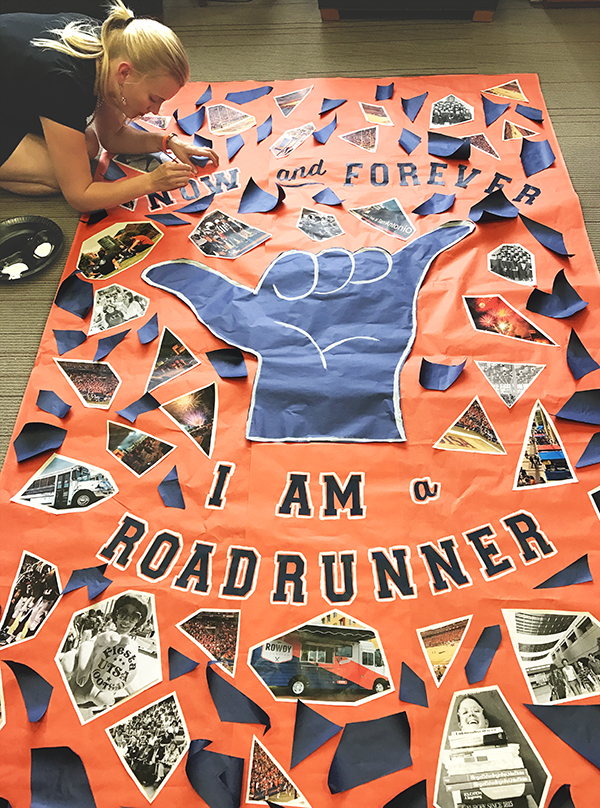 Another fun part of orientation is crafting our Welcome Window. You can see that it takes creativity and skill to put together these oversized displays. Our Welcome Window is currently on display in our front entryway. Stop by to check it out.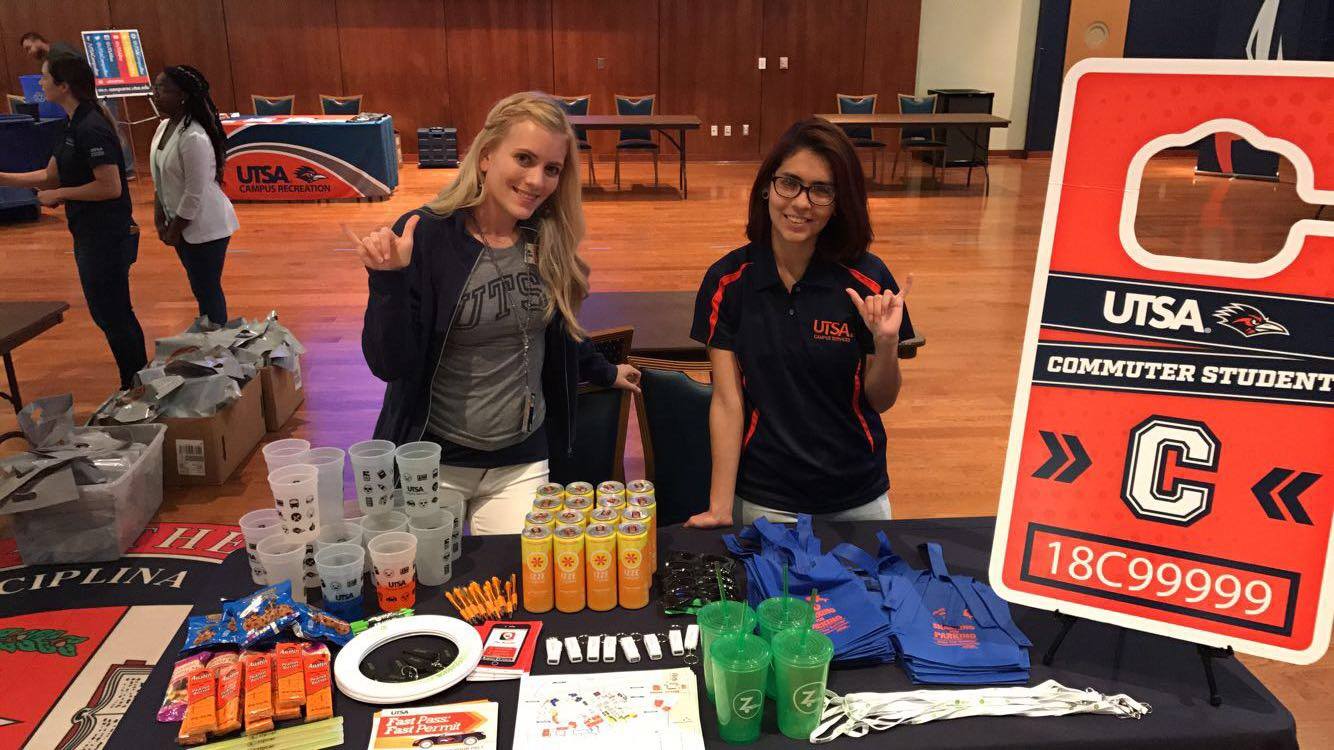 Though getting ready for orientation each year takes time and planning, it is always a fun experience. Campus Services does its best to enhance the campus experience starting from the very first day a UTSA student steps on campus. We look forward to another successful orientation season and we can't wait to meet all of our future 'Runners!
---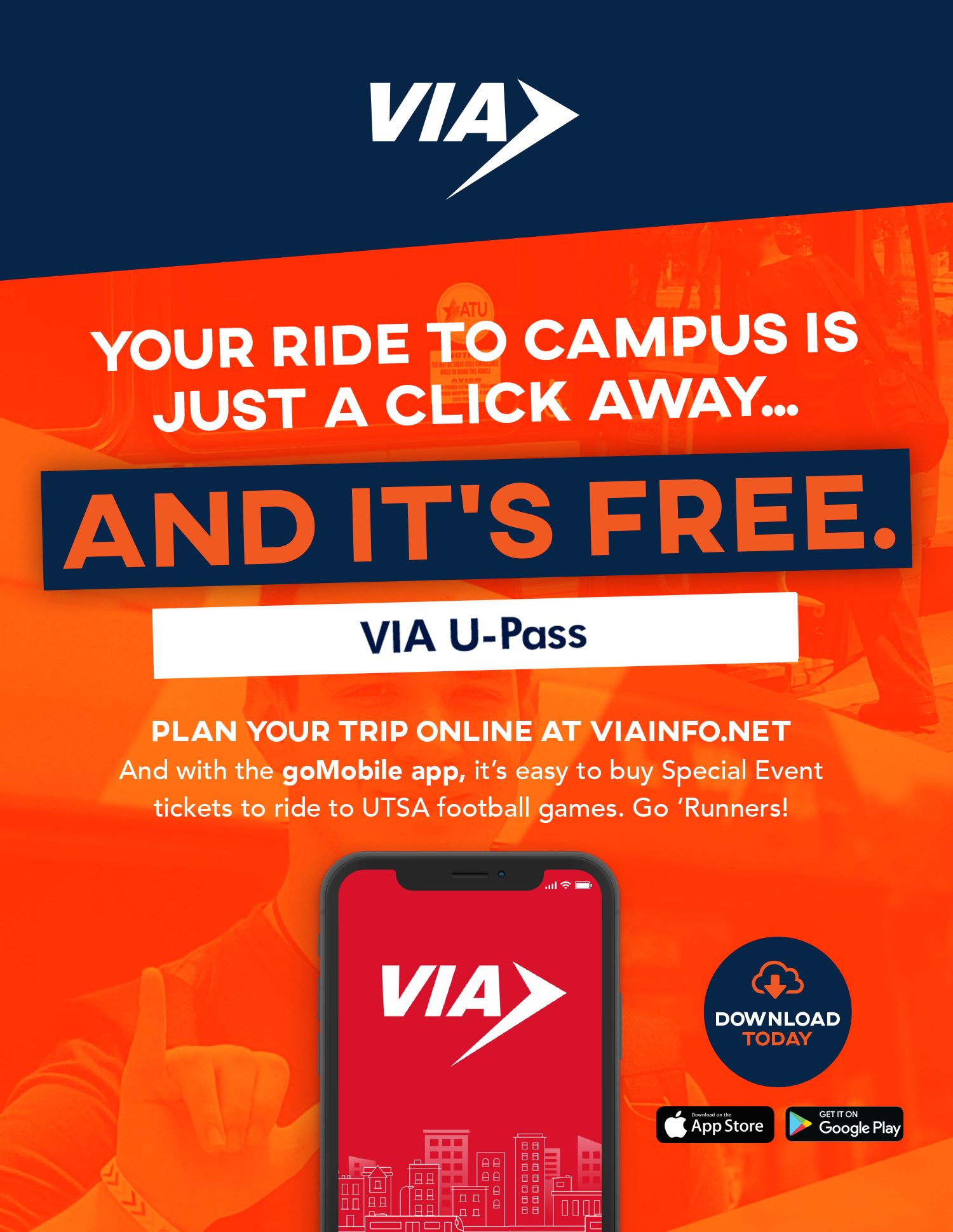 Current UTSA students and employees ride VIA for free. Learn more, then watch how to use VIA U-Pass.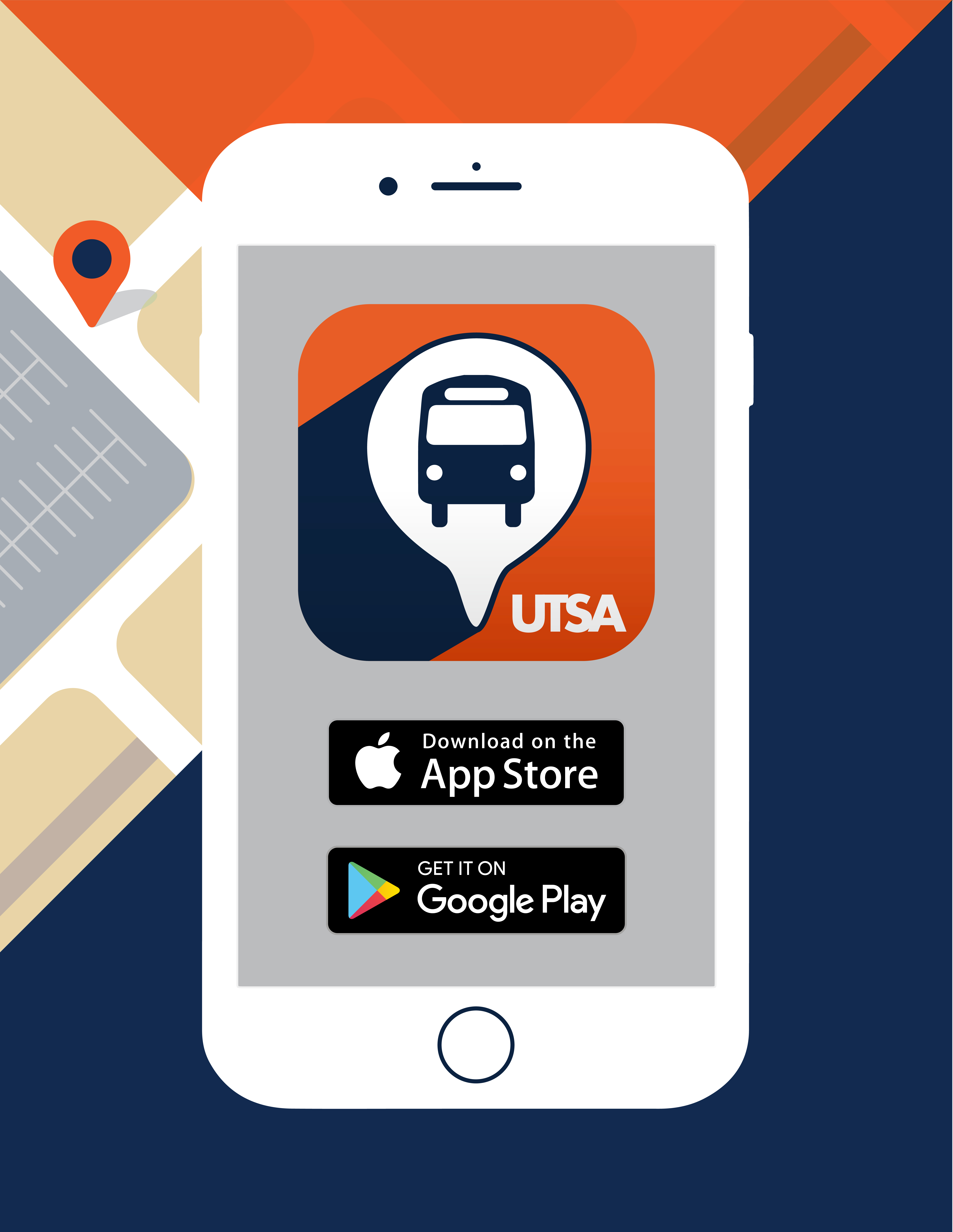 Track your on-campus shuttle in real-time and receive live updates. Download for free on the App Store and Google Play.
Find parking availability on campus.