Fall Parking Tips from the Enforcement Team
Posted August 21, 2017, by Sara Flores
---
Our Parking Services Assistants (known as "PAs" in Campus Services) attend to parking lots and garages across campus. Here are six of their best tips for getting the most out of UTSA parking for the fall semester.
"Don't shark for parking—park at the outer lots and ride The 'Runner."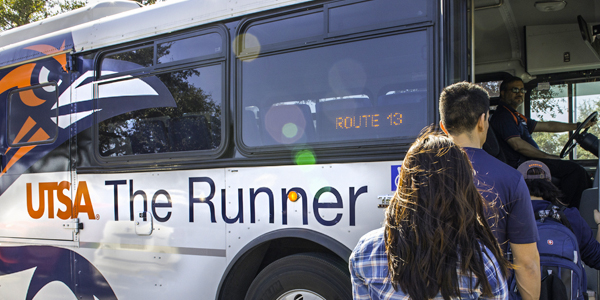 Circling a full parking lot and waiting for an empty spot to appear (what we call "sharking for parking") leads to frustration and a long wait for a parking spot. Instead, drive straight to the parking lots on the outer edges of campus (specifically Brackenridge Lots 3, 4, and 5, Barshop Lots 1 and 2, or East Campus Lots 1 and 2). Ride the 'Runner, UTSA's student shuttle service, straight to heart of campus.
"Park up!"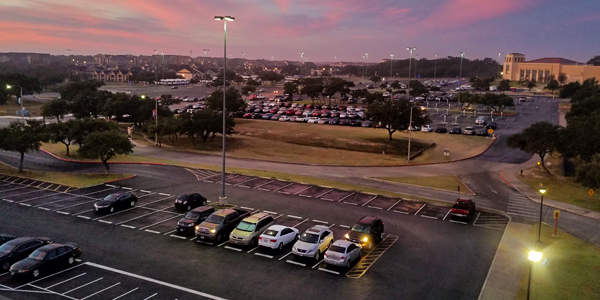 Did you know that C, U, and H permit holders can park in Employee B spaces from 4:30pm – 6:00am on weekdays & all day weekends? Check out the back of your parking permit for more useful information, including where to park on the Main and Downtown Campuses, permit rules and regulations, and Campus Services contact information.
"There are multiple ways to park in the garage."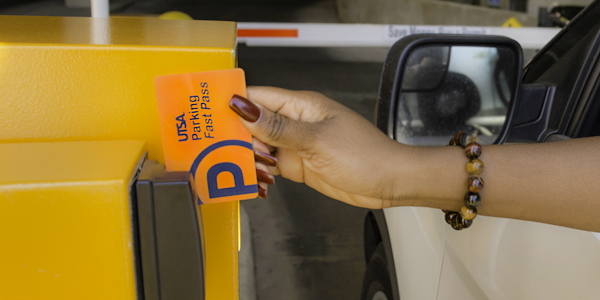 While students and employees can purchase garage permits, anyone can park in the Main Campus garages at $2/hour. Pull a ticket when you enter, and pay at a cashier window or paystation before exiting. To save time, purchase a FastPass for garage parking without pulling a ticket.
"You can exchange your permit at any time."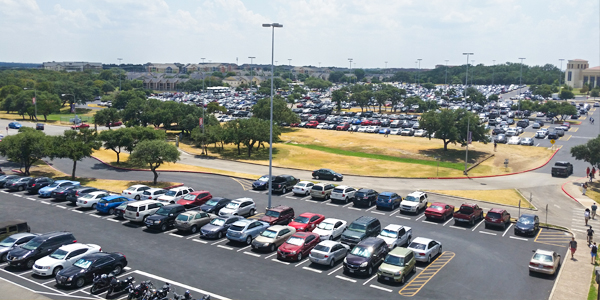 Considering a garage permit after buying a surface permit? Switching to classes that are better suited for an evening permit? You can upgrade or downgrade your permit type at any time. For assistance, visit Campus Services (Main Campus: MS 1.01.52, Downtown Campus: FS 1.506).
"Make sure your permit is visible."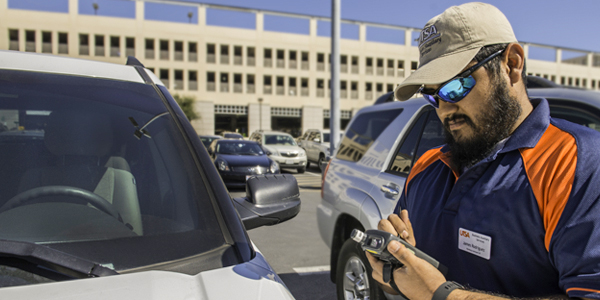 Friendly reminder: on a sunny day, when using a windshield sun visor, your permit should be visible from outside the vehicle. Likewise, if your permit cannot hang from the rearview mirror, visit Campus Services for a complimentary permit pocket that adheres to your windshield.
"Keep up with parking and transportation updates on social media."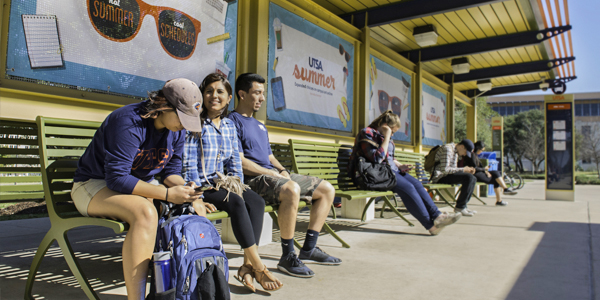 Follow @UTSAParking on Twitter for live updates on traffic, transportation, promotions, and donation drives.
---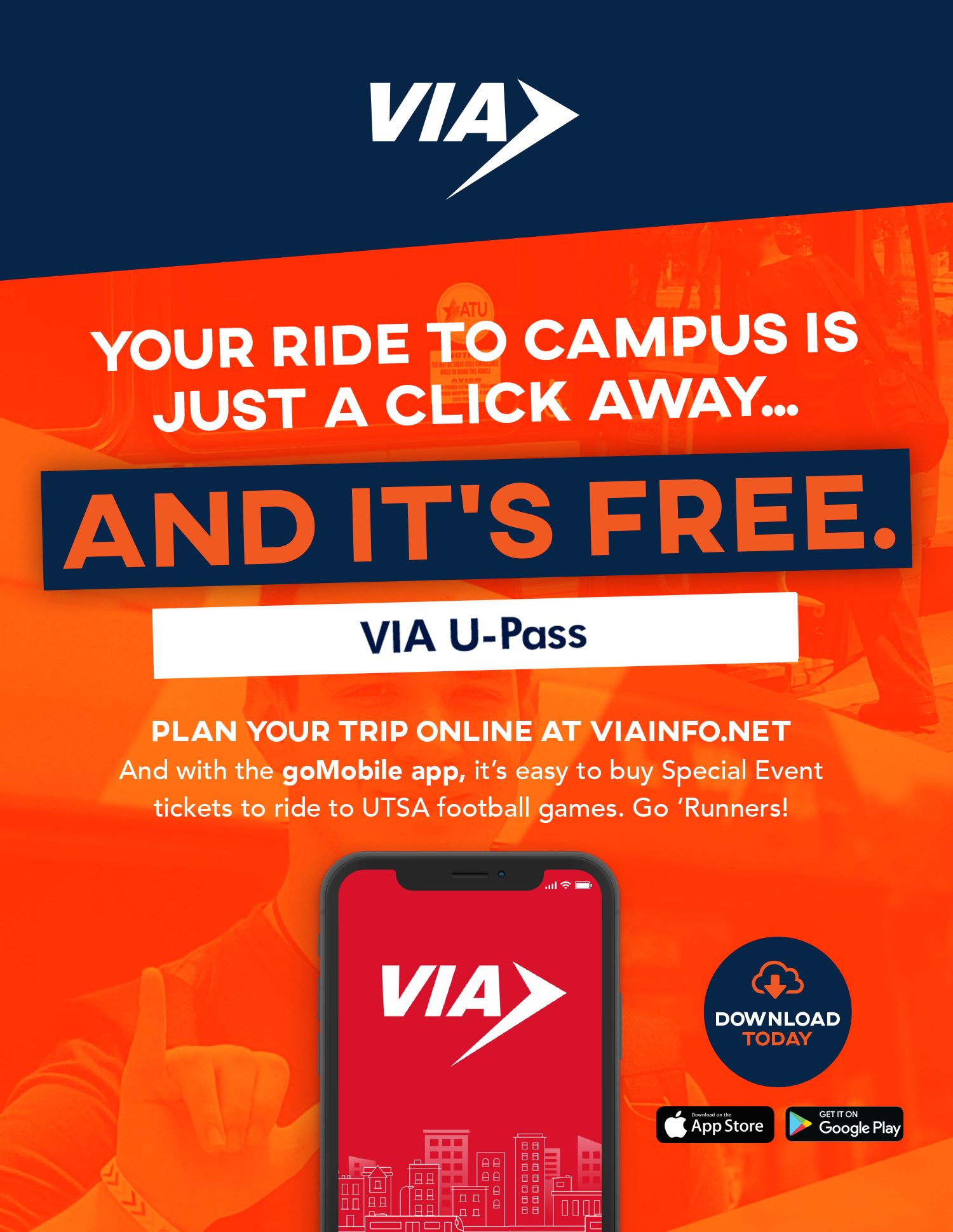 Current UTSA students and employees ride VIA for free. Learn more, then watch how to use VIA U-Pass.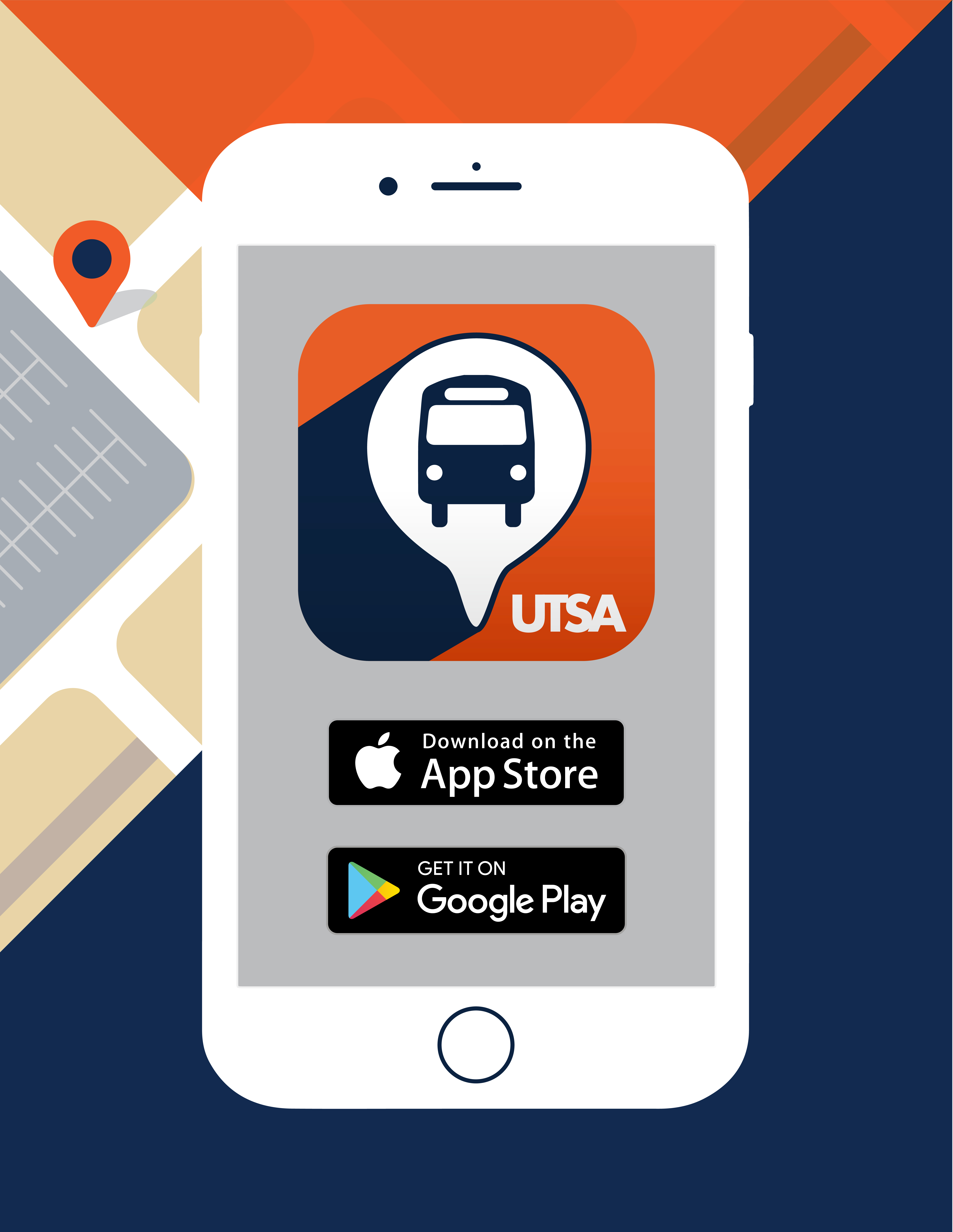 Track your on-campus shuttle in real-time and receive live updates. Download for free on the App Store and Google Play.
Find parking availability on campus.