Park West
Posted September 15, 2017, by Caitlin Jaworowski
---
The start of the fall semester is the busiest time of the year at UTSA.
"Sharking" for parking (a.k.a. circling parking lots searching for a person returning to their vehicle) is a common result of a high-traffic campus, but can result in long wait times for parking. To provide additional parking options—and to save you time when coming to campus—Campus Services offers temporary remote parking at UTSA Park West.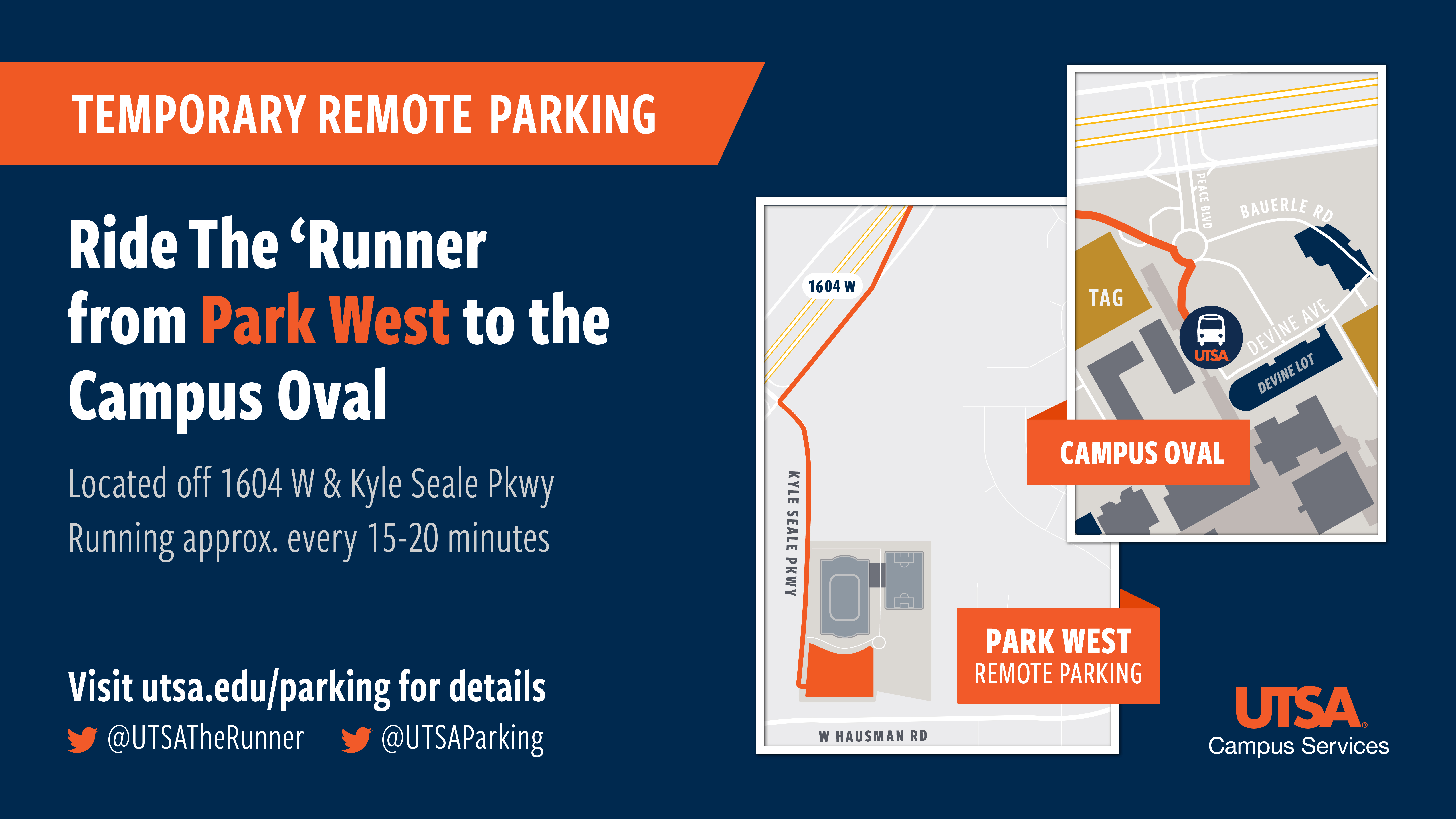 Located at UTSA Park West Athletics Complex off Kyle Seale Parkway and 1604, this 400-space lot provides a quick, stress-free way for students to commute to class. The 'Runner transports students from Park West directly to the Campus Oval. Driving to Park West from Main Campus takes approximately 5 to 7 minutes, and The 'Runner bring students to campus every 15 to 20 minutes. The first Park West departure is daily at 9:20 am, and the last Campus Oval departure is 6:05 pm Monday – Thursday and 5:15 pm on Friday.
The average peak enrollment time on campus is from about 11 am to 1 pm. Tuesdays and Thursdays are the busiest days of the week. Park West allows you to skip the "sharking" and save time parking. Stay up to date on all Park West information by visiting utsa.edu/parking or find Route 44 on The 'Runner GPS App to track the Park West shuttle. Campus Services will provide updates when Park West shuttle operations conclude.
Don't shark for parking—head to Park West and let The 'Runner bring you to class.
---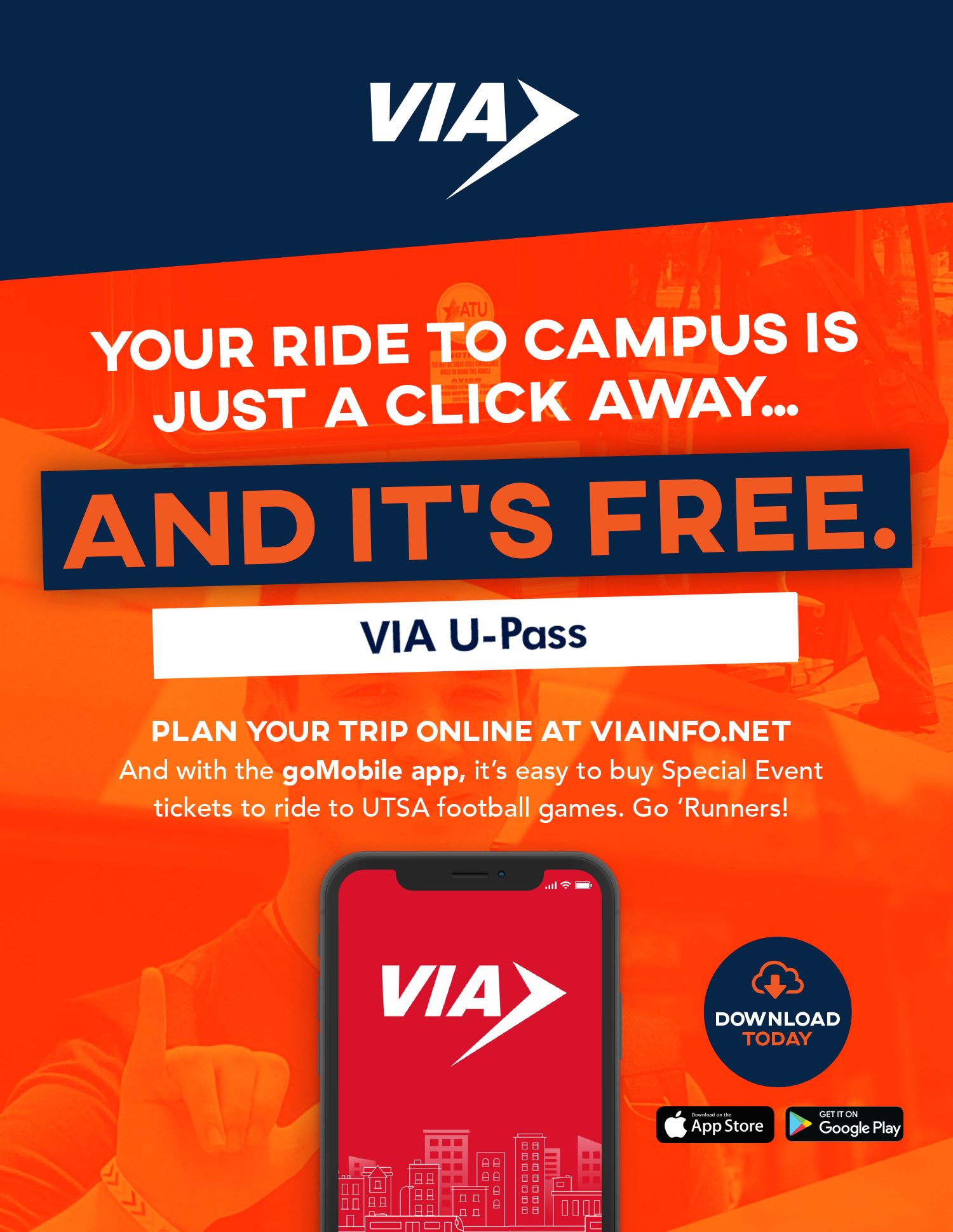 Current UTSA students and employees ride VIA for free. Learn more, then watch how to use VIA U-Pass.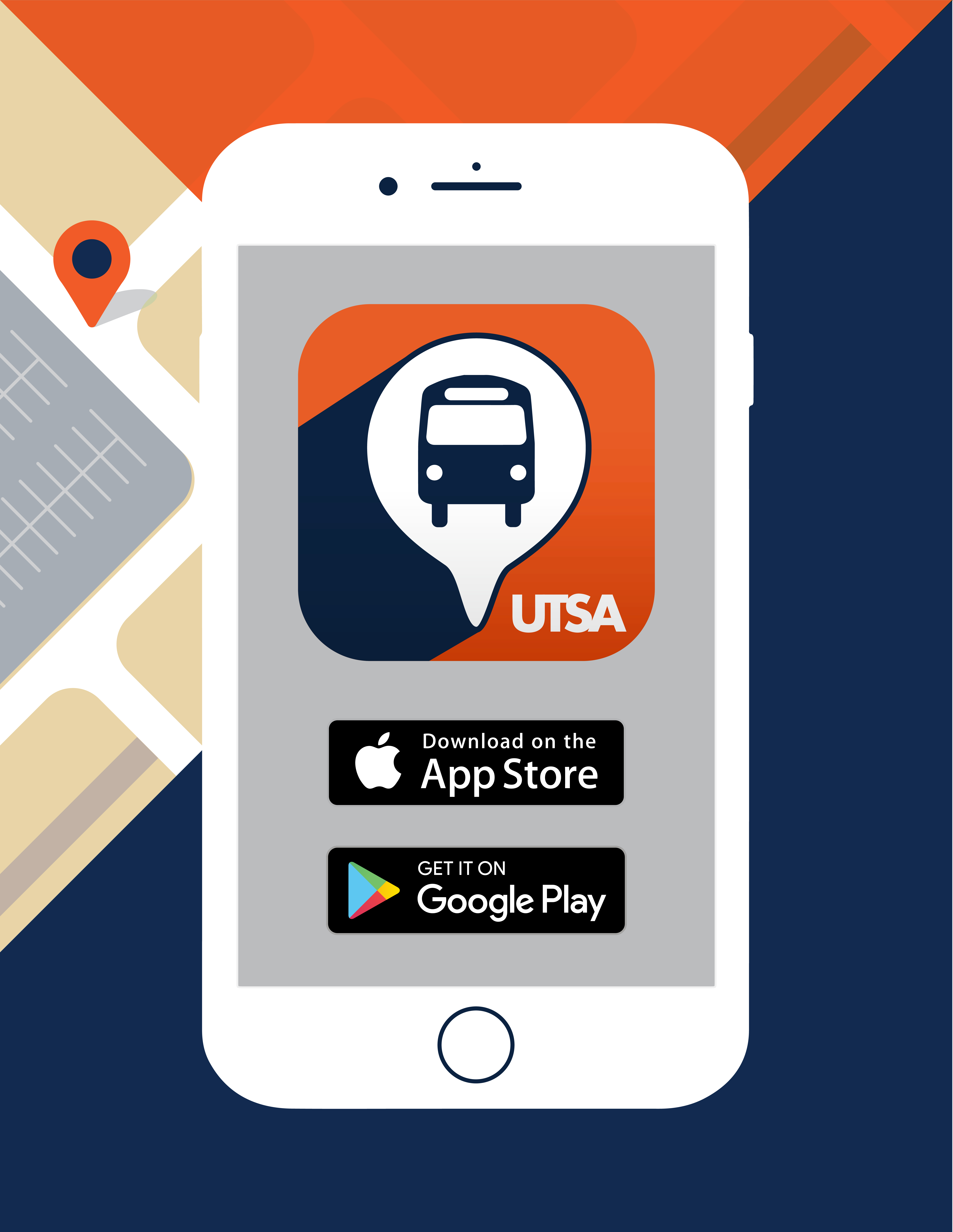 Track your on-campus shuttle in real-time and receive live updates. Download for free on the App Store and Google Play.
Find parking availability on campus.