5 Ways to Stay Sustainable with Campus Services
Posted July 27, 2018, by Sara Flores
---
Even the busiest students can live eco-friendly. To support UTSA's green initiatives, Campus Services offers several ways to help you reduce your carbon footprint and stay sustainable.
Recycle & Reuse Dining Containers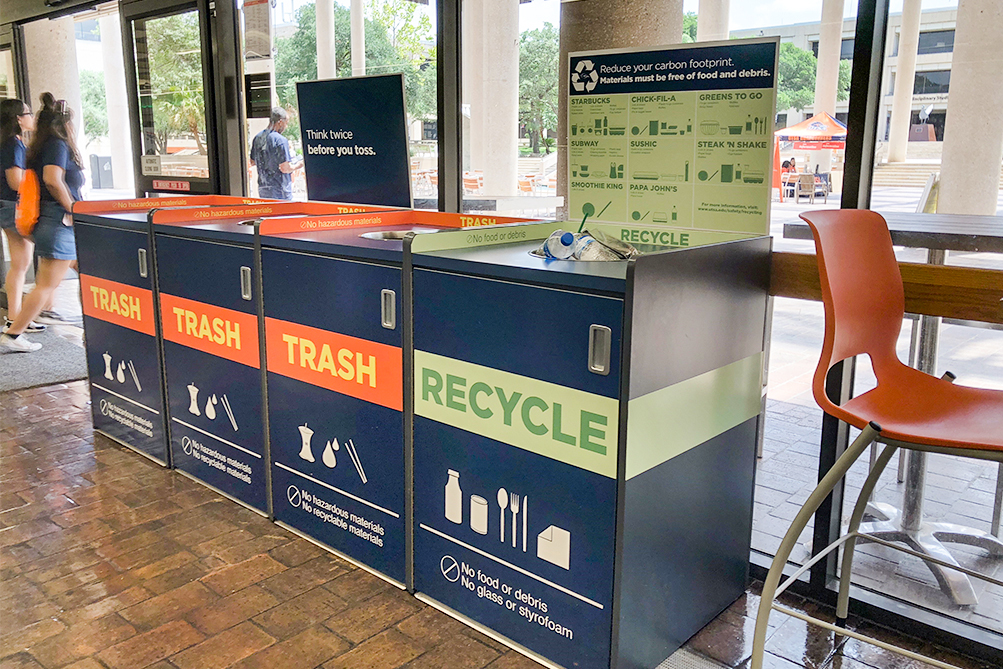 Make your campus takeout environmentally friendly by recycling paper, plastic, and cardboard containers with our dining receptacles. Look for signs in our dining locations for information on where to put your recyclables. If you're taking food home from the Roadrunner Café, take part in Dining's Reusable To-Go Container program. Enjoy your favorite Roadrunner Café meal at home with an eco-friendly to-go container, and bring it back at your next visit.
---
Bring a Refillable Bottle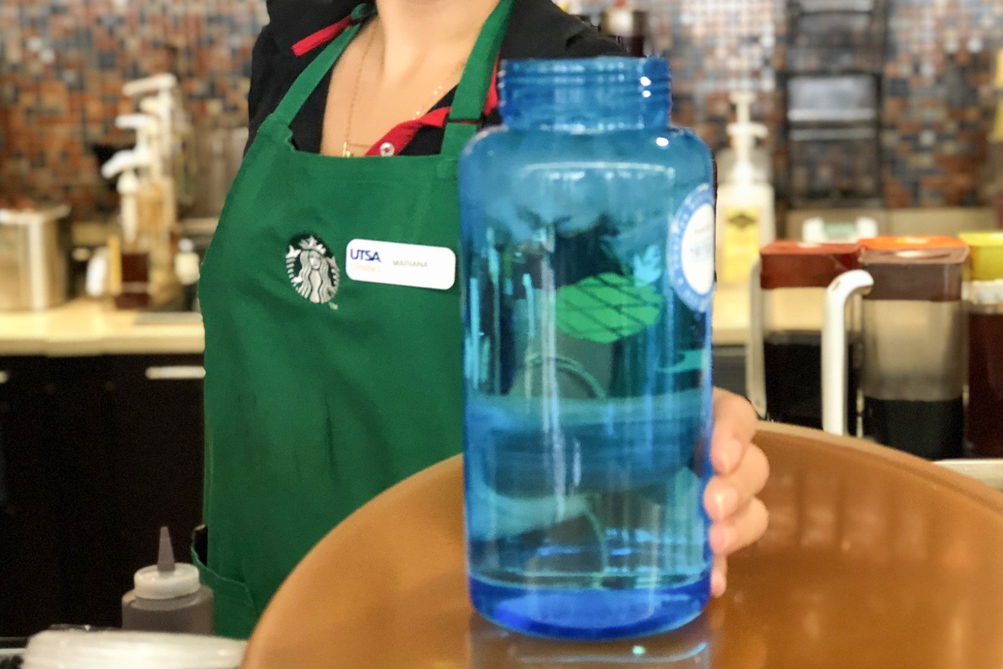 Did you know than 60 million plastic bottles end up in landfills and incinerators every day? Reduce waste consumption and production by bringing your own bottle, mug, or thermos to campus. Refresh and refuel with water at hydration stations located around campus. Craving your favorite drink? Bring a reusable cup to Starbucks for $0.10 off your beverage purchase. Roadrunner Café sells reusable mugs for continuous $0.99 refills on all fountain drinks and Java City coffee—ask a cashier for details.
---
Ride The 'Runner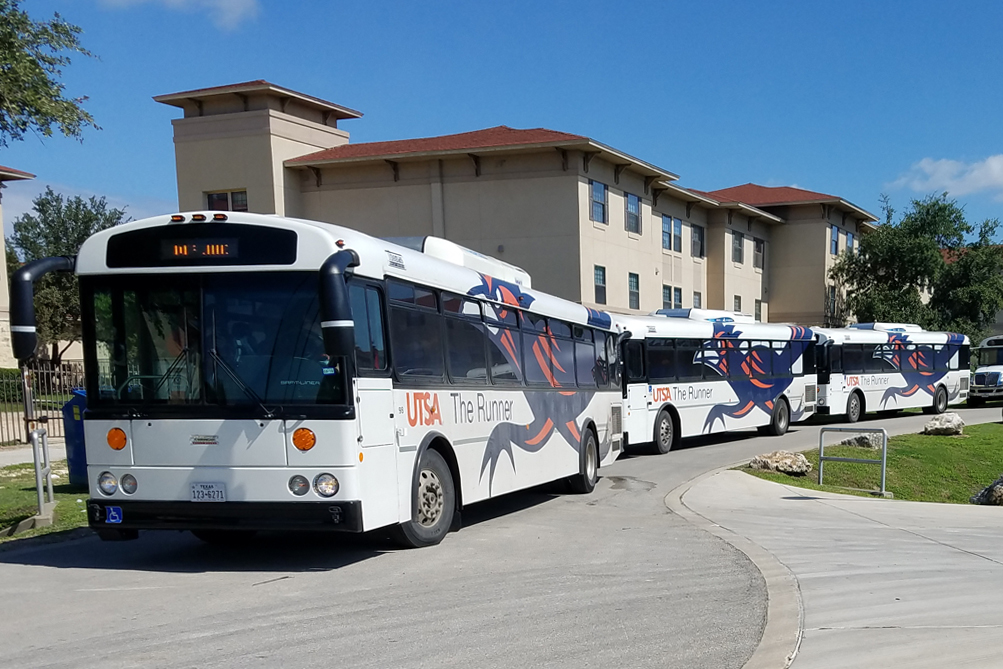 Last year, The 'Runner, UTSA's transit system, reduced traffic on campus during peak times by an estimated 2,885 vehicles. During fall and spring semesters, select apartments offer shuttles to and from campus. If you're driving during peak times, cut down on vehicle use and reduce CO2 emissions by heading straight to the outer lots. Let The 'Runner bring you to the heart of campus.
---
Try Alternative Transportation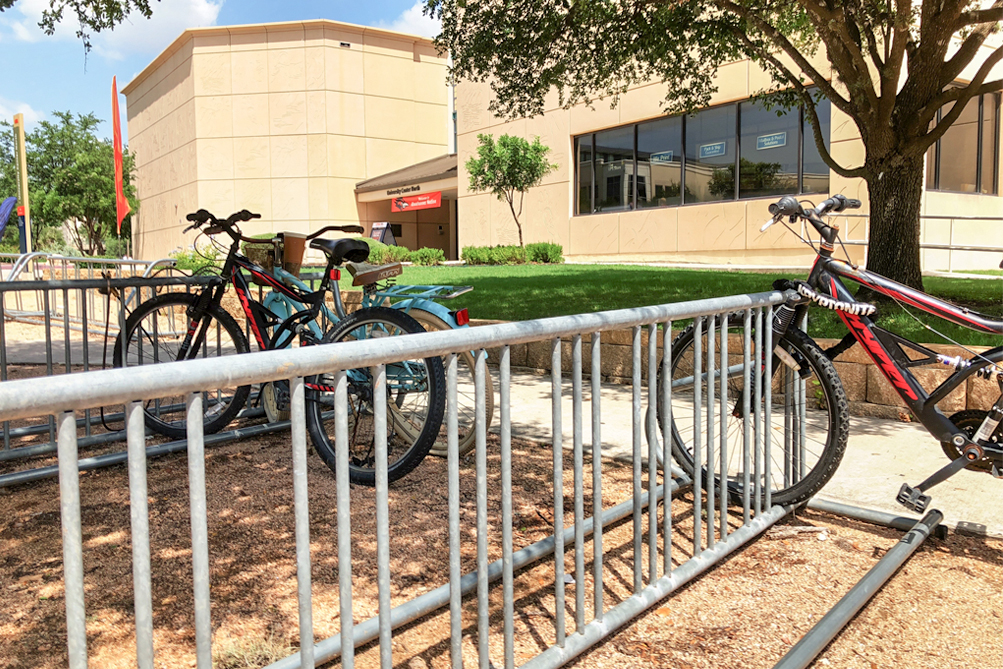 Go green by changing up your daily commute. Access campus and the surrounding area by walking or ride your bicycle to campus. UTSA provides bike racks throughout the Main and Downtown Campus and free bicycle registration. Looking for a way to make your commute more eco-friendly? Find a rideshare with AACOG, then register your carpool with Campus Services. UTSA carpool or vanpool offers free daily permits for each carpool member.
---
Download e-Books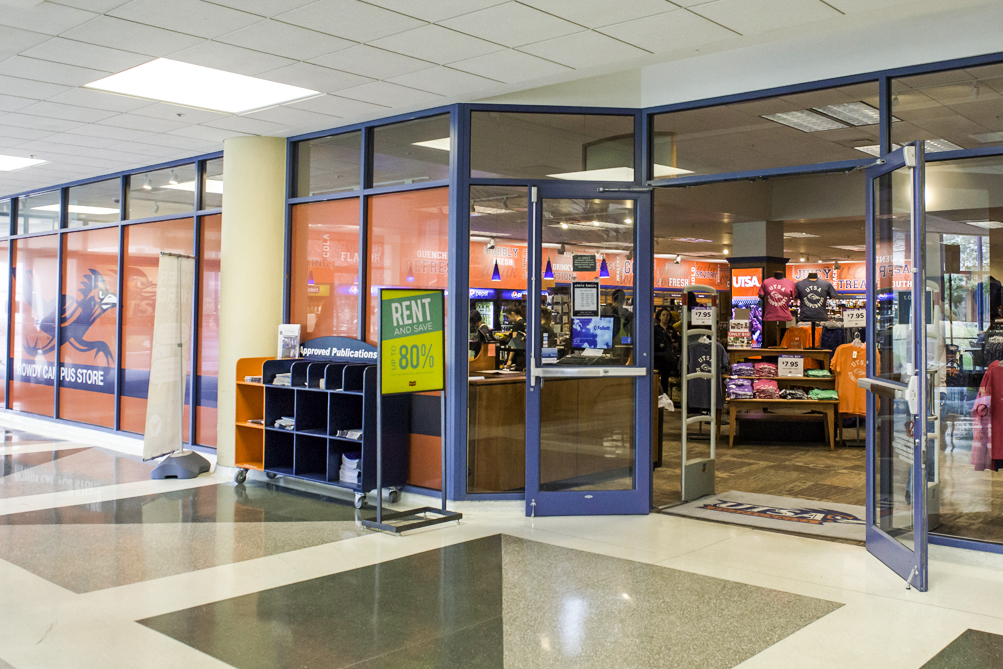 Reduce paper use by downloading an e-Book from Rowdy Campus Store or Rowdy Store Downtown. Digital textbooks are cost-efficient, easily portable from class to home, and available for a wide range of classes. Certain digital book editions contain interactive and downloadable content for studying on the go. Visit the Rowdy Campus Store or Rowdy Store Downtown to shop for all your classroom needs.
---
Read more about UTSA Campus Services green initiatives
UTSA Dining's environmental sustainability platform Green Thread brings innovative and efficient solutions to life. Then check out how Campus Services focuses on the environment.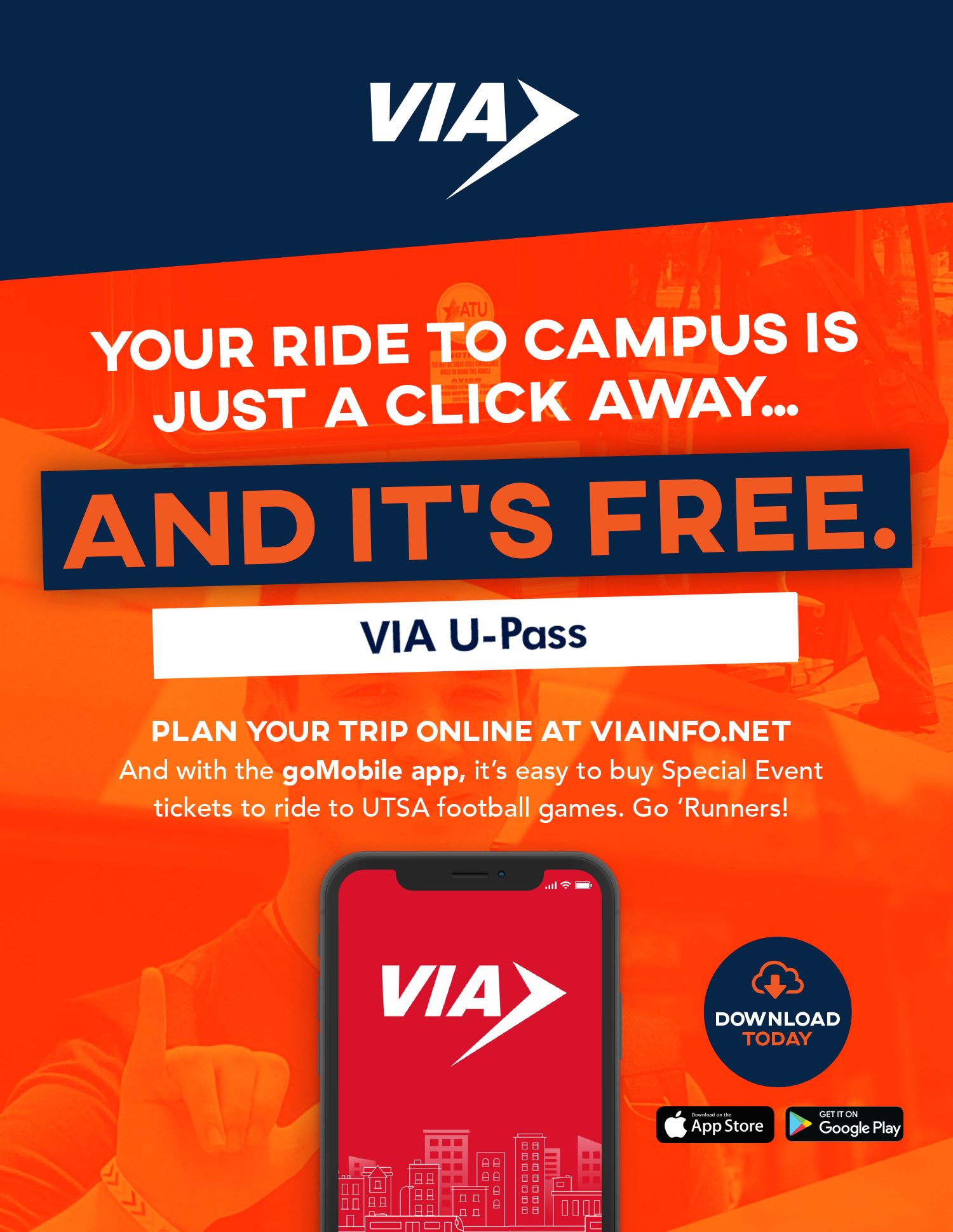 Current UTSA students and employees ride VIA for free. Learn more, then watch how to use VIA U-Pass.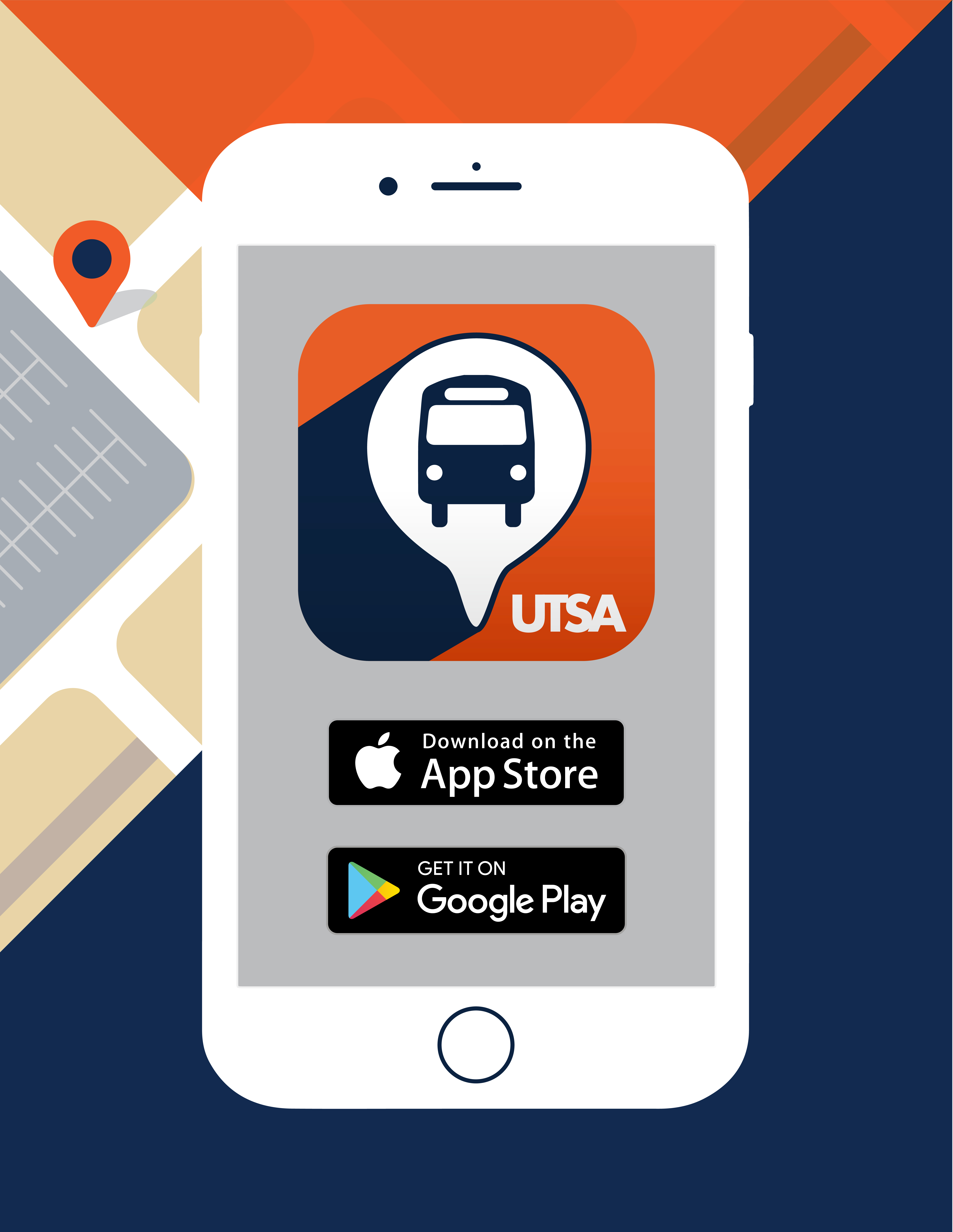 Track your on-campus shuttle in real-time and receive live updates. Download for free on the App Store and Google Play.
Find parking availability on campus.