Campus Services & Roadrunner Pantry Fiesta UTSA Food Drive
By Caitlin Jaworowski, posted April 11, 2018
---
Viva Fiesta, Roadrunners! On Friday, April 20, we're joining in on the Fiesta UTSA festivities. Bring a requested Roadrunner Pantry donation item to the Campus Services booth, and get a 2018 Fiesta medal! The Campus Services & Roadrunner Pantry Fiesta UTSA Food Drive takes place on April 20 at the Sombrilla Plaza from 11am to 3pm.
Give to the Roadrunner Pantry
The Roadrunner Pantry provides access to healthy foods and hygienic items for all students in need with a valid UTSACard. Together with the Roadrunner Pantry and SGA, we want to help stock the pantry with top-requested donation items.
Drop off one or more of the donation requests below (non-expired items only):
Rice
Cereal
Oatmeal
Pasta
Pasta Sauce
Peanut Butter
Deodorant
Toothpaste
[No Ramen, please]
Get your Fiesta Medal
Enhance your Fiesta medal collection with our free limited-edition 2018 Campus Services medal! Bring your donation item to our Campus Services booth in exchange for your free 2018 Campus Services Fiesta medal. Medals are limited on a first-come, first-serve basis so stop by early. One medal distributed per person, while supplies last.
Inspired by colorful paper banners with intricately cut designs (known as "papel picados"), our medal celebrates UTSA and the rich cultural heritage of San Antonio during the city's 300th anniversary.
Get Ready for Fiesta Fun
Don't miss this fun-filled day of donations, Fiesta medals, and free goodies! Stop by our booth to drop off your donation, and participate in a chance to win free Campus Services swag.
Come by, say hello, and get your hands on the first ever Campus Services Fiesta Medal while giving back to the UTSA student community.
---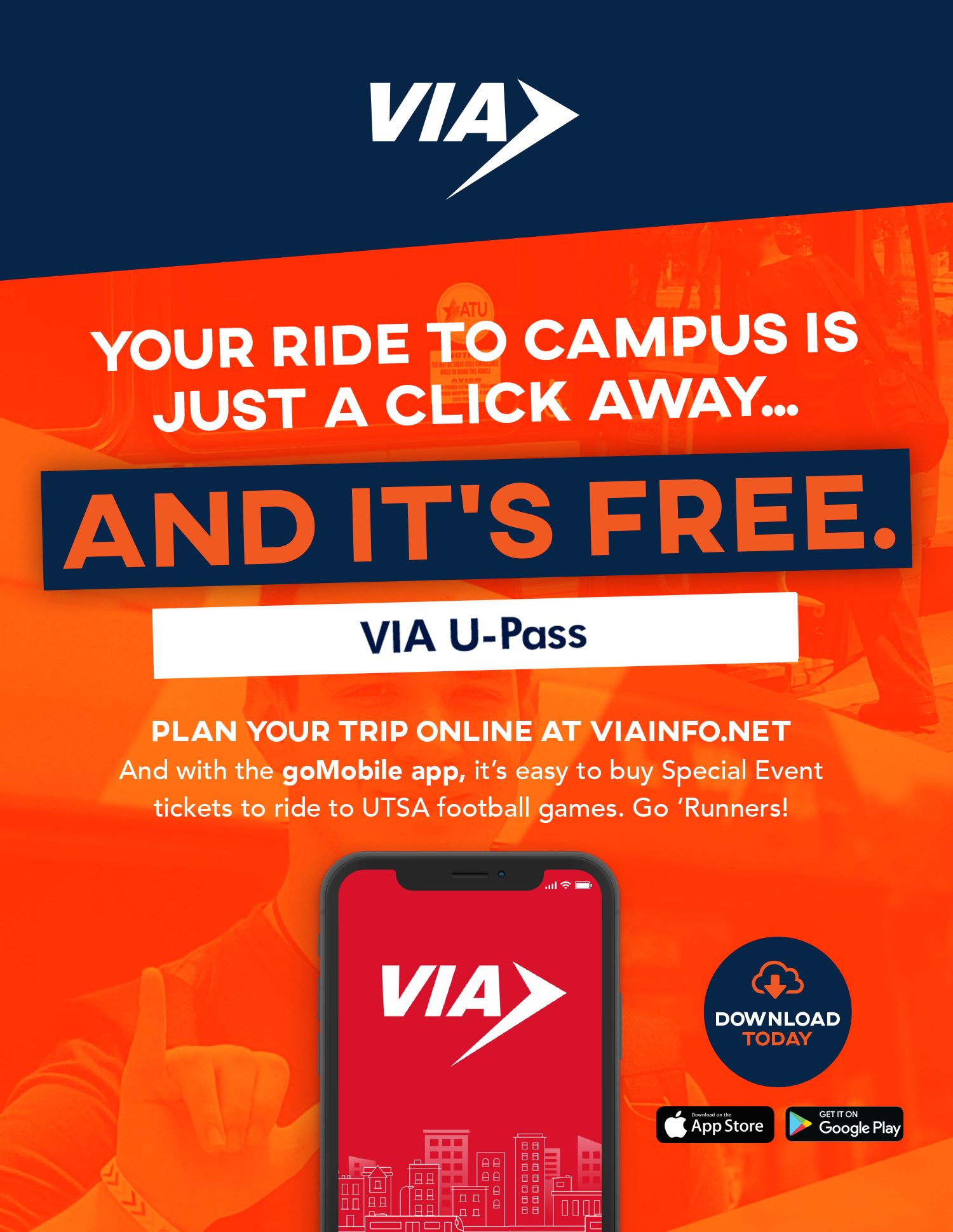 Current UTSA students and employees ride VIA for free. Learn more, then watch how to use VIA U-Pass.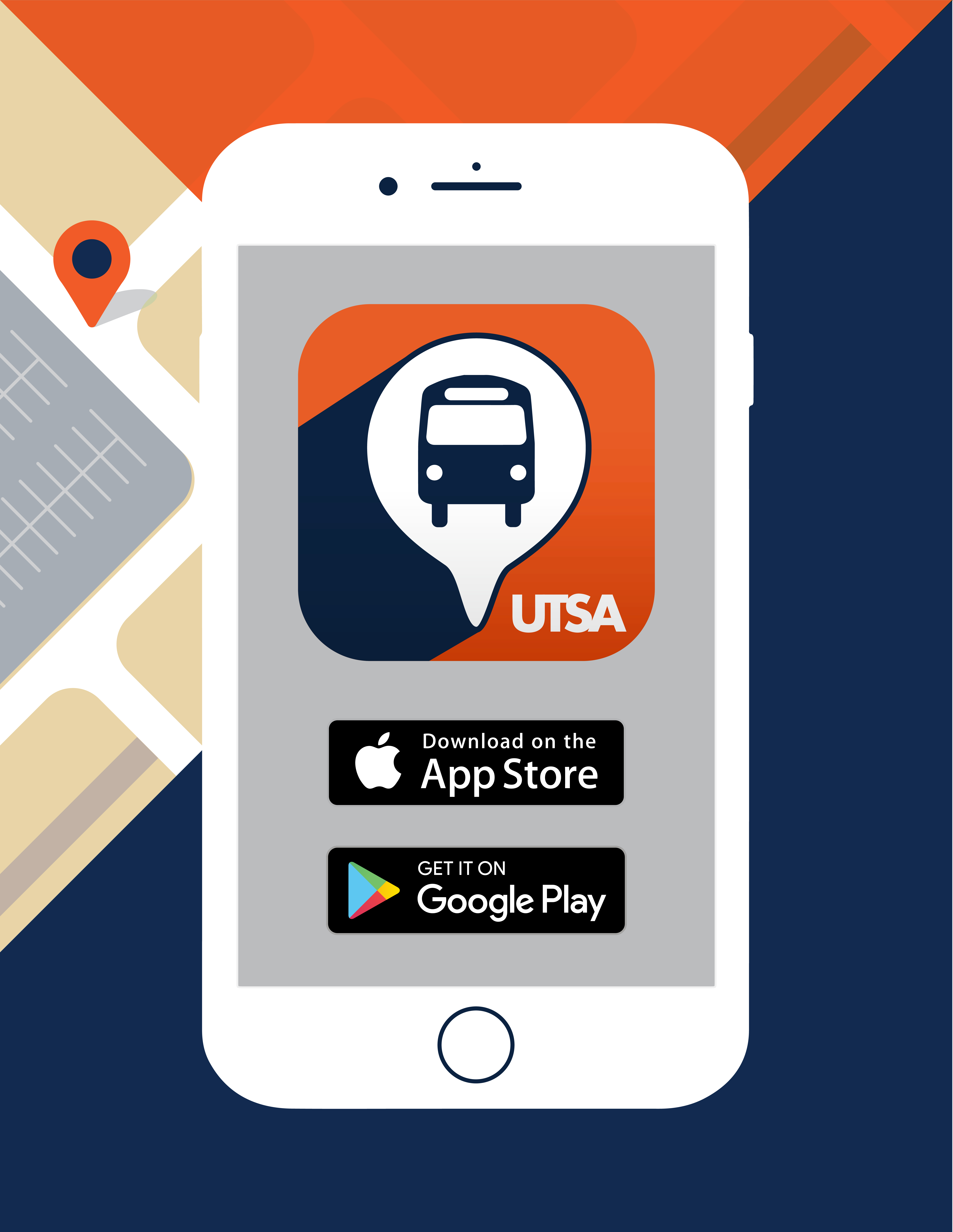 Track your on-campus shuttle in real-time and receive live updates. Download for free on the App Store and Google Play.
Find parking availability on campus.