Peanut Butter Parking Wrap-Up
Posted October 3, 2019, by Lauren Leija

---
Campus Services held the fifth annual Peanut Butter Parking Campaign this September in collaboration with the Student Government Association (SGA), the San Antonio Food Bank, and the Roadrunner Pantry. Thanks to generous donations from the campus community, Campus Services collected 1,083.50 pounds of peanut butter!
More about the Peanut Butter Parking Campaign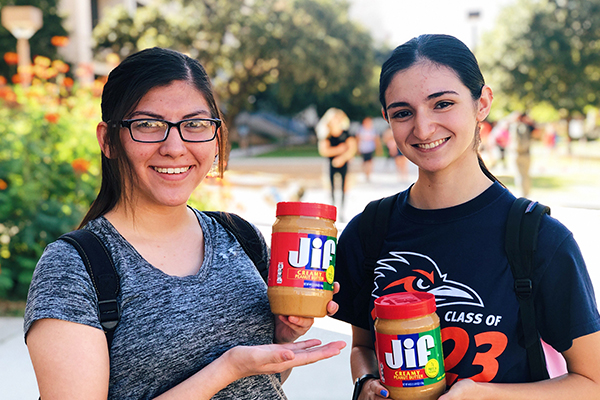 During the Peanut Butter Parking campaign, customers could donate peanut butter to pay eligible parking citation(s) issued from September 3-11, 2019. Eligible citations included Parking Without a Valid Permit ($25), Parking Without a Proper Permit ($50), and Parking Without a Valid Permit ($100). Citations valued at $25 and $50 required a donation of 40 oz. of peanut butter or more, and $100 citations required a donation of 80 oz. or more. Campus Services welcomed donations without citations.
Who Benefits from the Donations?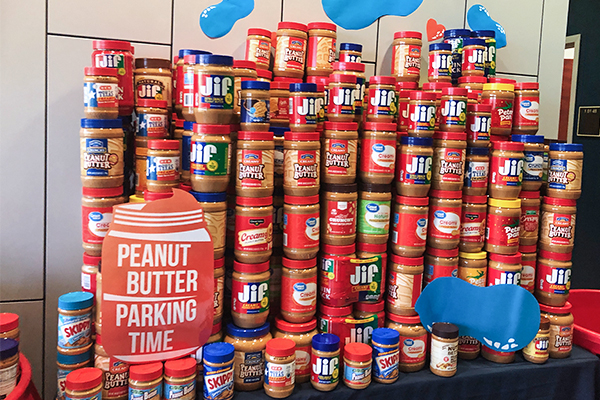 Both the San Antonio Food Bank and the Roadrunner Pantry received contributions from the Peanut Butter Parking Campaign. The Roadrunner Pantry helps students reach their full academic and personal potential, by providing access to healthy and nutritious foods. The San Antonio Food Bank works to end hunger for those in San Antonio and Southwest Texas.
Giving Back to the Community
Any community can have a hidden issue of food insecurity. Your donations will help fight hunger in our local and campus communities. Thank you for your contributions!
---
Stay connected with UTSA Campus Services on social media: Facebook, Instagram, and Twitter.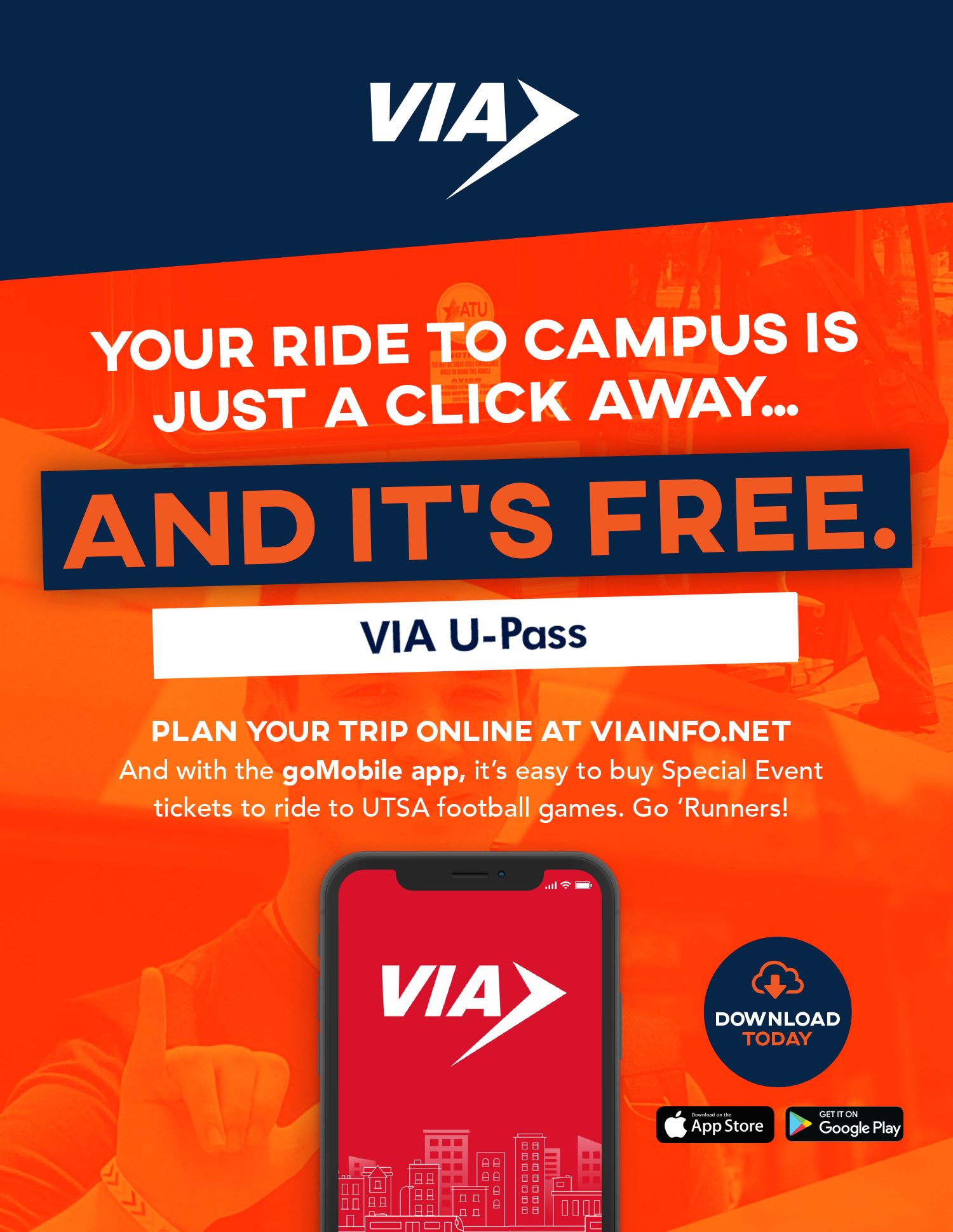 Current UTSA students and employees ride VIA for free. Learn more, then watch how to use VIA U-Pass.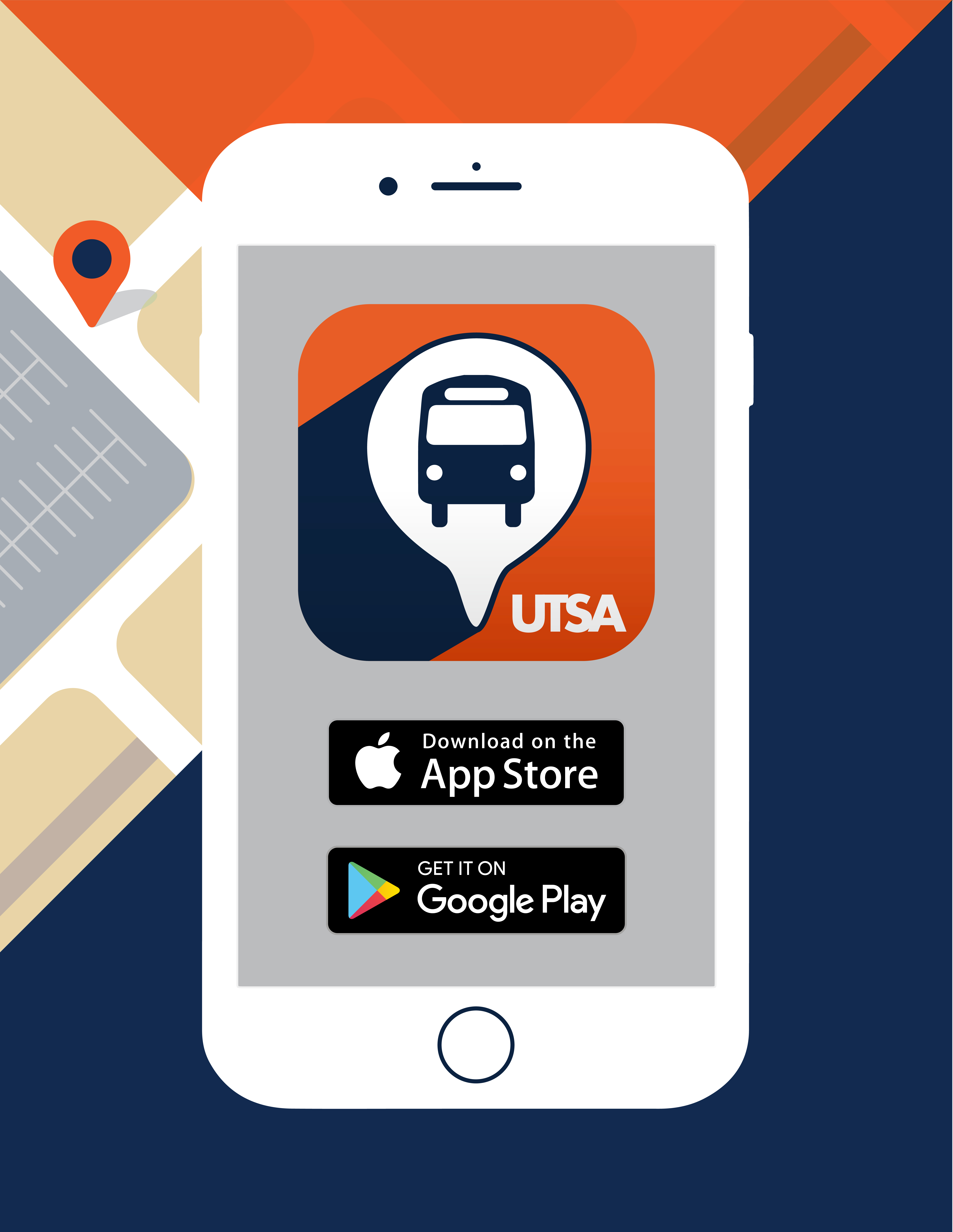 Track your on-campus shuttle in real-time and receive live updates. Download for free on the App Store and Google Play.
Find parking availability on campus.