Using Your UTSACard During Finals
Posted December 2, 2019, by Amber Stillwagon

---
Your UTSACard is an important part of your identity here at UTSA. Not only does your UTSACard serve as your student identification, but it has many uses around UTSA as well. Keep track of your UTSACard and read on to discover how your UTSACard can help you prepare for finals.
Replacing Your UTSACard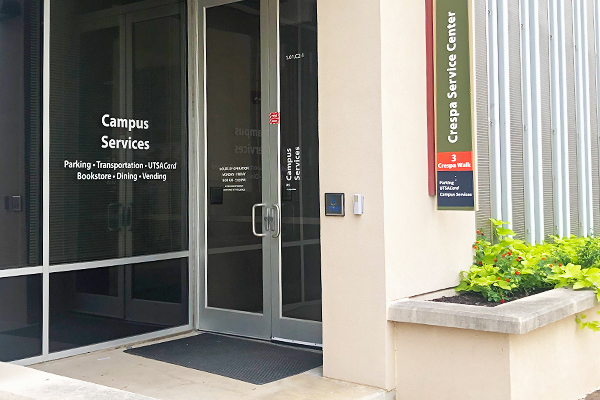 With finals quickly approaching, it's important to make sure that you have your UTSACard ready. Have you lost your UTSACard? If you need your UTSACard replaced, just stop by our office at MS 1.01.52 on the Main Campus or FS 2.418 at the Downtown Campus and get it replaced for a $10 replacement fee.
Needed for Exams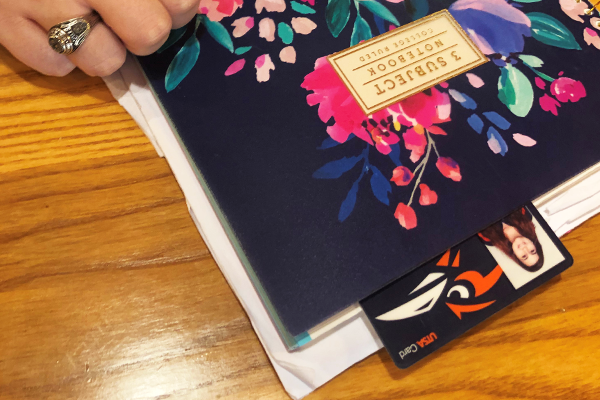 Be prepared for your exams by having your UTSACard on-hand! Some professors require you to have your UTSACard ready for finals. Contact your professor beforehand to see what their guidelines are.
Dining During Finals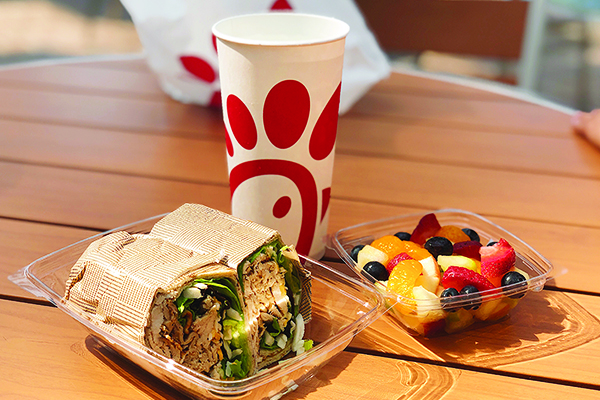 To stay fueled and ready during study days and finals, all you need is your UTSACard. Your UTSACard allows you to access your Meal Plan features, including Dining Dollars, meal trades, and swipes. With finals approaching, be sure to have your UTSACard handy so you can purchase meals quickly and make it to your finals with extra time to spare. Be sure to reload your Dining Dollars through ASAP beforehand!
Purchasing Materials for Finals on Campus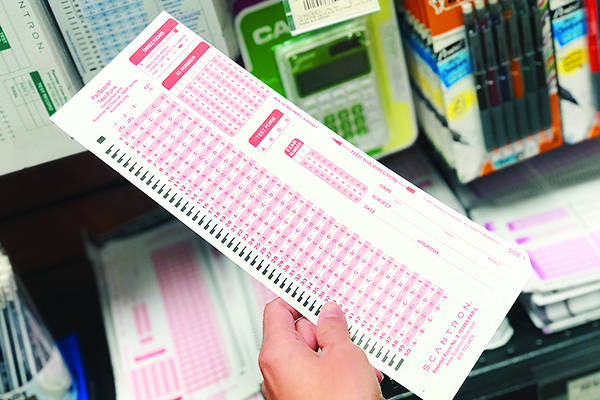 Getting all the materials you need for finals is no problem when you have your UTSACard. Download the GET App to add Rowdy Dollars to your UTSACard. Once you've added Rowdy Dollars you can make purchases across campus with your UTSACard, including class essentials at the Rowdy Campus Store and the Rowdy Store Downtown.
Using Printspots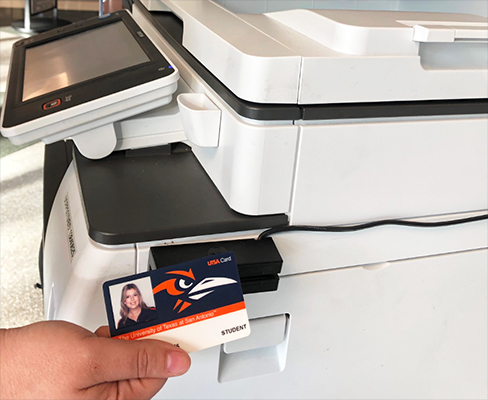 Need to print something for your last minute projects? All it takes to print is your UTSACard! Once you're ready to print your document, swipe your UTSACard and then you're all set.
---
Want to stay connected with Campus Services? Be sure to follow us on Instagram, Facebook, and Twitter.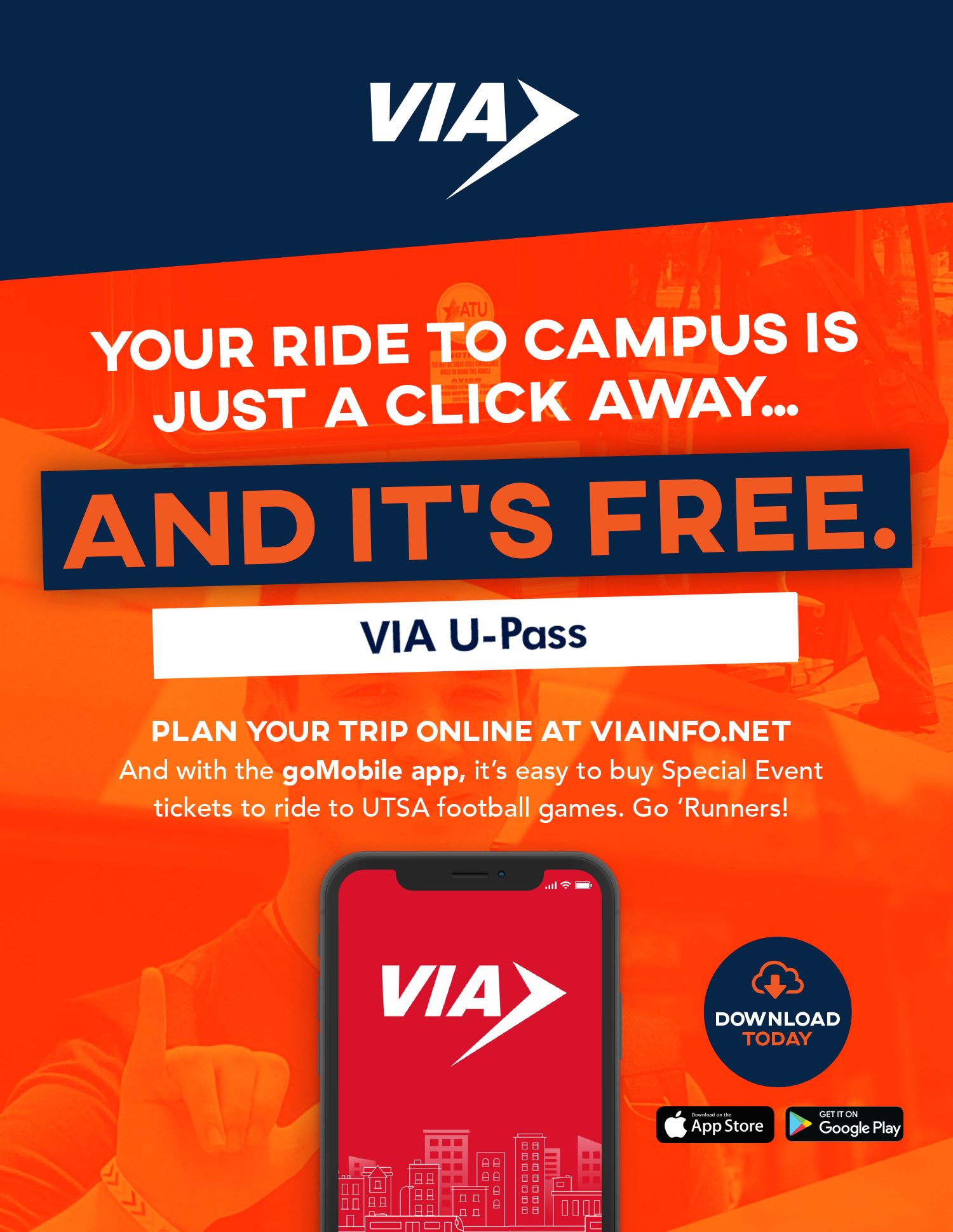 Current UTSA students and employees ride VIA for free. Learn more, then watch how to use VIA U-Pass.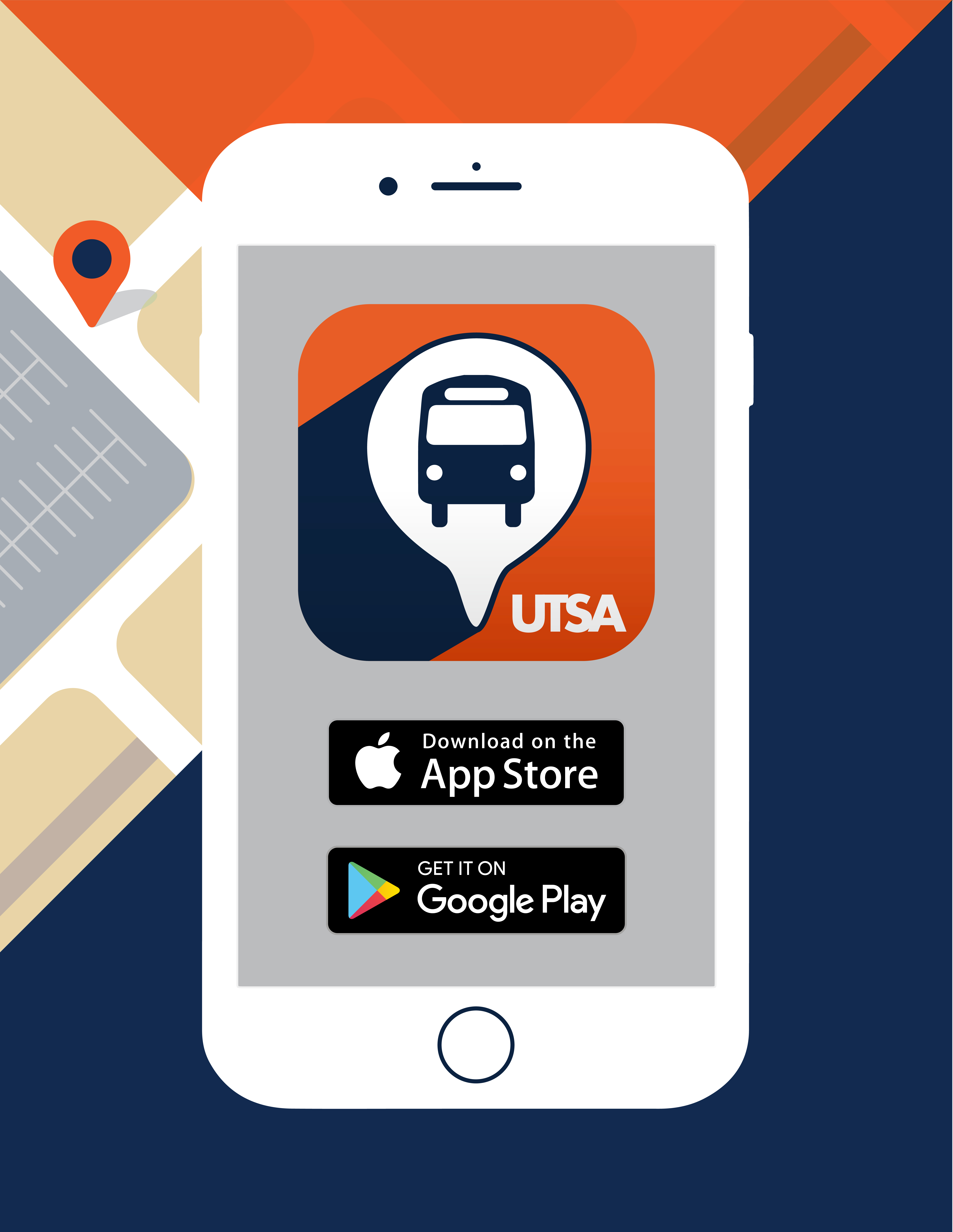 Track your on-campus shuttle in real-time and receive live updates. Download for free on the App Store and Google Play.
Find parking availability on campus.