Toys for Tickets 2019 Wrap-Up
Posted December 9, 2019, by Lauren Fisher and Lauren Leija

---
For the fourth year in a row, Campus Services partnered with The Elf Louise Christmas Project to spread holiday cheer! This year's effort was also in collaboration with UTSA VOICES. The campus community generously donated 192 toys and saved more than $3,500 on parking citations!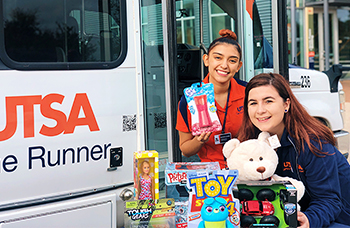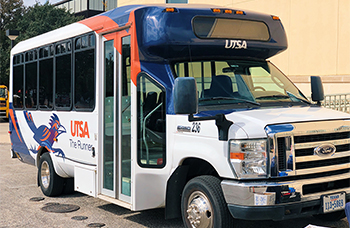 To encourage participation in Toys for Tickets, Campus Services launched a Stuff the Bus event this year. The Runner played a role in collecting donations, creating an opportunity for the campus community to donate at the event and learn more about our services. Participants enjoyed learning about Toys for Tickets and tried out some free samples from UTSA Dining.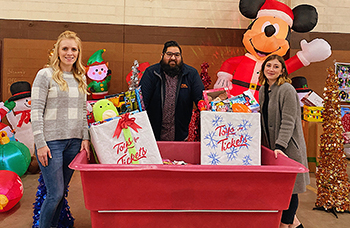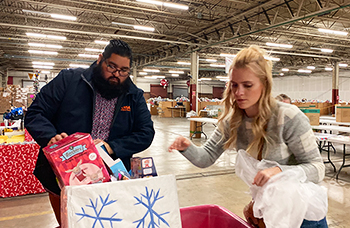 On December 3, Campus Services staff members personally delivered the donations to the Elf Louise Christmas Project. The toys were collected in a bin where they are sorted by age and family. The Campus Services team learned about Elf Louise's process from start to finish, including wrapping donations, organizing toys, and learning how volunteers visit families to deliver the toys. The Elf Louise Christmas project is completely staffed by volunteers that work year-round to make the project run smoothly. During the busy season, over 4,500 volunteers work to wrap and deliver toys.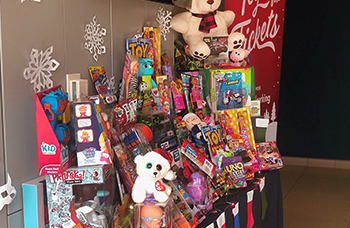 Campus Services continuously aims to educate the campus community about parking through charitable and educational initiatives such as Toys for Tickets and the Peanut Butter Parking Campaign. These campaigns offer special opportunities to engage with the San Antonio community, while also giving back to those in need.
---
We would like to thank everyone who contributed and made this event a huge success!
Be sure to follow Campus Services on Twitter, Facebook, and Instagram for future updates. For more information on volunteer initiatives at UTSA, follow UTSA VOICES on Twitter, Instagram, and Facebook.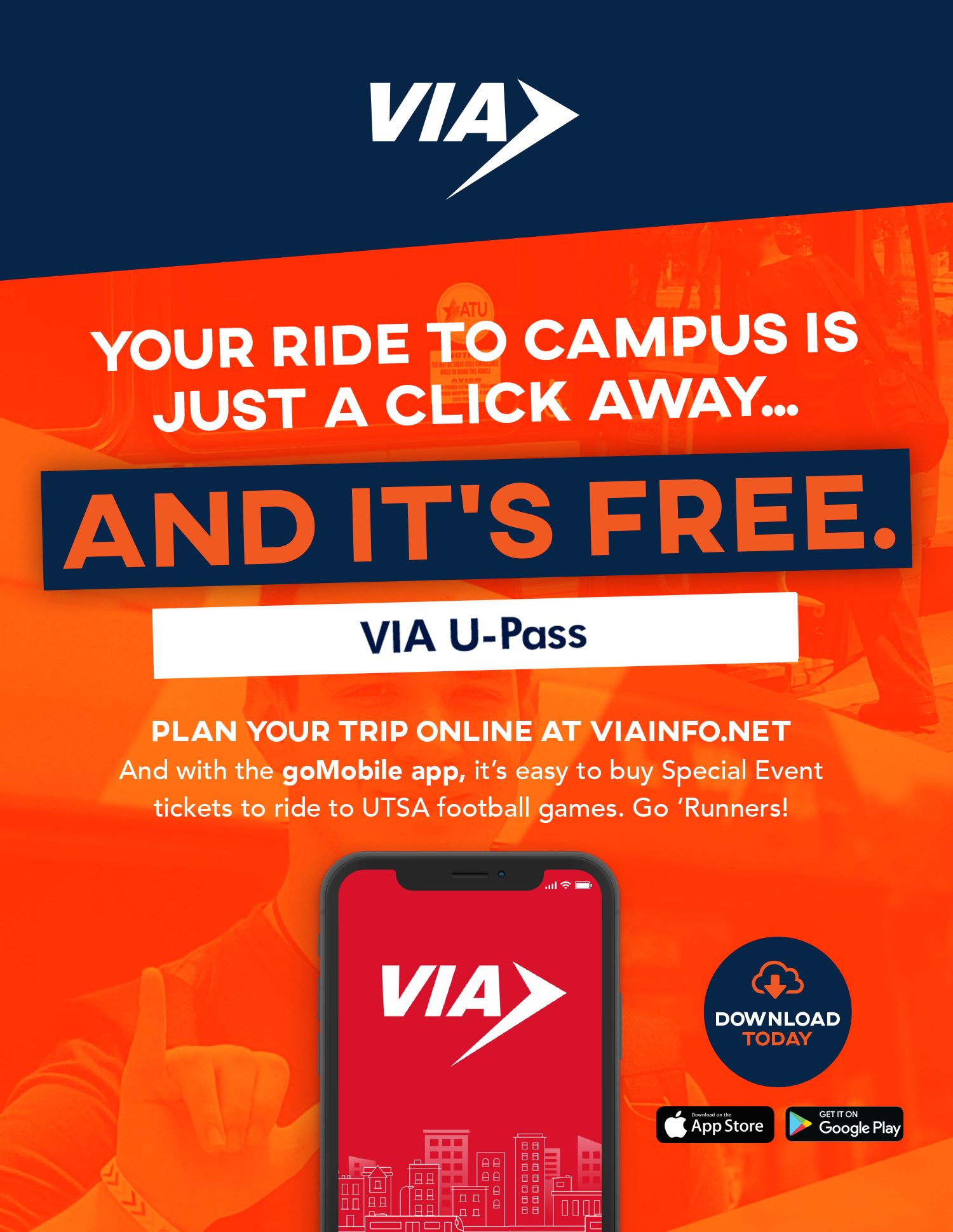 Current UTSA students and employees ride VIA for free. Learn more, then watch how to use VIA U-Pass.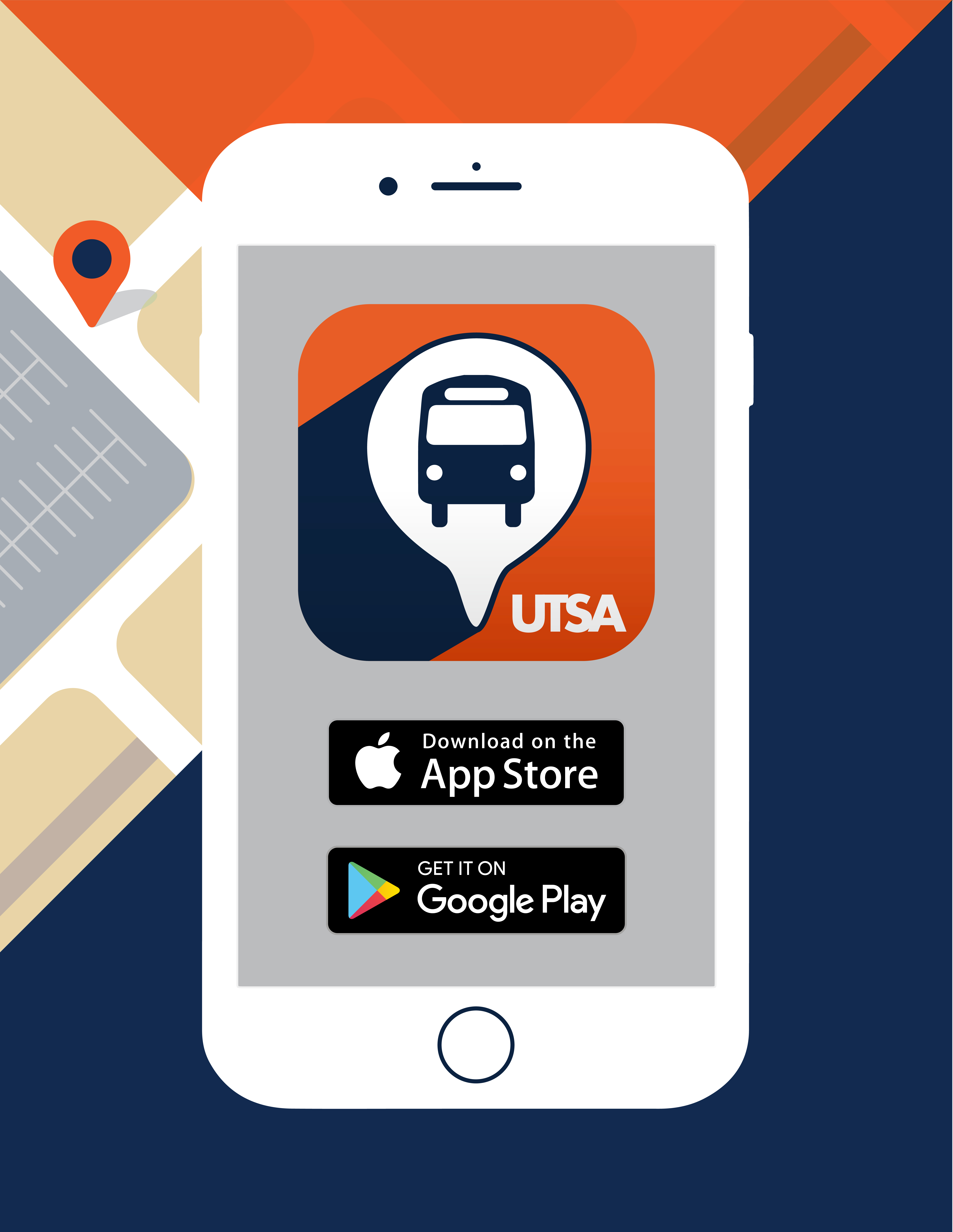 Track your on-campus shuttle in real-time and receive live updates. Download for free on the App Store and Google Play.
Find parking availability on campus.