Information for Family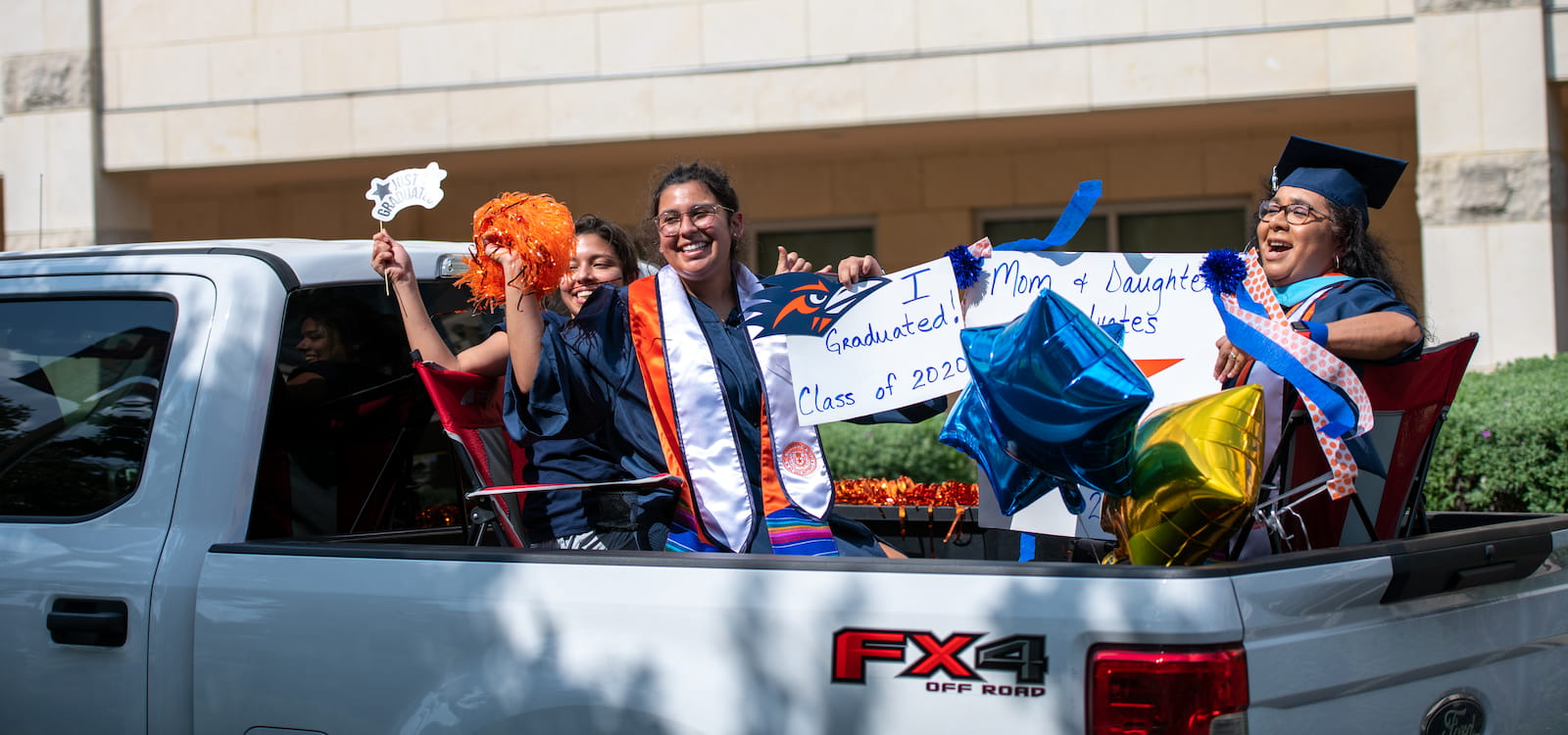 Welcome, and congratulations on your graduate's remarkable achievement of earning their college degree at UTSA! Commencement is not only a major event in your graduate's life, but also a celebration and acknowledgement of you—friends and family—who have provided guidance, care and support to your new graduate. We want to provide you with several opportunities to continue your celebration with friends and family.
While safety guidelines do not allow for guests to attend the in-person ceremonies, there are many ways for family and friends to be involved in commencement celebrations.
Host a family watch party to celebrate your graduate.
Be sure to mark your calendar for the livestreamed commencement ceremony for your graduate. The ceremonies are divided by the academic college that houses their major and the first letter of their last name. You will get to witness the entire ceremony on the livestream and see your graduate walking the stage when their name is read. If you are unable to watch the commencement at its original time, the ceremonies will be recorded for viewing later.
Attend the on-campus Commencement Drive on May 14
Family and friends are encouraged to view the Commencement Drive from one of our many designated viewing areas.
Take a Family Photo on the Main Campus
The Student Union Ski Lodge will be set up as a traditional commencement stage April 4 – May 12. Graduates will be able to access the space and are welcome to bring along guests for photos, etc.
Virtual Commencement
If your student is participating in our virtual commencement option, the celebration will be available for viewing at any time after the stated date and time. All graduates can participate in virtual commencement even if they decide to attend their in-person ceremony.