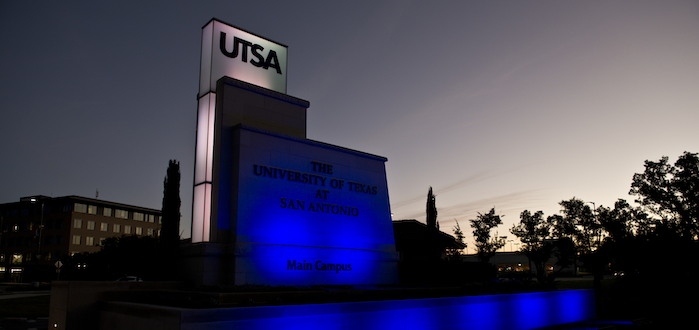 The Commencement Committee recently announced revised protocols for students participating in the in-person ceremonies to be held on campus. Each graduate will be allowed to bring up to two guests to the ceremonies.
Guest protocols have been established to comply with current health guidelines and to ensure the safety of graduates, guests and support staff.   Ceremony guidelines are designed to foster optimal enjoyment of graduates and guests.
Guests must arrive with the graduate, as they will be checked in and seated together apart from other graduates and guests per current guidelines.
Doors will open one hour prior to each ceremony, and graduates and guests must be in place no later than 15 minutes before the ceremony start time.
Graduate and guests will be screened for COVID symptoms upon check-in.
Check-in and Arrival
The check-in process is located at the entrance of the venue for your ceremony.
Ensure that guests and graduates arrive together.
Graduates check in at the table at entrance of venue and participate in the COVID screening with their guests.
The graduate will receive a name card to provide the ceremony staff when it is time to walk the stage. Graduates will be asked to add the phonetic spelling of their name on the card.
Once in the venue, graduates and guests will be seated together in a group of chairs. Graduates and guests will begin the ceremony seated and depart the ceremony together.
COVID Protocols
All graduates, guests and support staff are encouraged wear masks in the ceremony.

Updated May 19, 2021:




UTSA will comply with the Governor Abbott's Executive Order GA 36 on mask requirements for this weekend's Commencement ceremonies. Given the large numbers of attendees and our focus on the health and well-being of our community, we strongly encourage all who are attending to wear masks. Graduates and their guests will be screened upon entry, and all individuals will be offered a mask upon entry. Each graduate will still be allowed two guests; guests will arrive with the graduate and be seated together. The guest seating allotment is based on venue size. Thank you in advance, and we look forward to seeing you at this weekend's ceremonies as we celebrate the accomplishments of our graduates.

Graduates can remove masks for official photography.
Upon check-in, graduates and guests will participate in a brief screening including questions about recent interactions with individuals who have tested positive for COVID.
Guests and graduates experiencing COVID symptoms should not attend commencement ceremonies.
Ceremony Guidelines
To ensure the safety of every guest and graduate, all persons will be subject to a bag check prior to entering the ceremony venue.
After the ceremony, graduates and guests will exit the ceremony venue by row to promote social distancing. Re-entry is not permitted.
Tickets are not required for guests, but each graduate must check-in simultaneously with their two guests and participate in a brief COVID screening. Additional guests will not be allowed. Small children and babies are included in the graduate's guest count.
Guests are asked to stay seated throughout the ceremony for optimal enjoyment of all participants. Guests will remain seated as the graduate walks the stage, has their name read, is congratulated by their Dean and during official photography.
No posters, banners, noisemakers, balloons, confetti, glitter or outside refreshments will be allowed inside the ceremony to maintain appropriate spacing and optimal viewing of the ceremony.
For those who are unable to attend the ceremony in person, there will be a live stream and recorded video available for all the ceremonies on our Commencement website.