Individual Mentoring with UTSA Faculty
In the first year, each I-Discover Scholar will meet with a faculty mentor to jointly construct a Professional Development Plan and to discuss expectations and how to avoid common pitfalls. In their second year, I-Discover Scholars will select a faculty mentor who will guide their progress through completion of their degree.
Undergraduate Peer Mentoring
Each I-Discover Scholar will be assigned an upper division student guide in their area of interest. This student guide will provide advice, mentoring, and support for academic progress through the second year. After the second year, I-Discover Scholars will be well connected with more advanced students who can continue this mentoring process.
Career and Research Skills Preparation
I-Discover Scholars will participate in professional development, scientific communication, grant writing, and leadership workshops. The I-Discover program will also organize monthly gatherings that provide the opportunity to communicate and interact with local scientists as well as select faculty.
Local and National Research Conference Attendance
I-Discover Scholars will have the opportunity to attend the annual UTSA College of Sciences Research Conference, the Society for the Advancement of Chicanos and Native Americans in Science (SACNAS) conference, as well as regional or national conferences in their discipline of interest.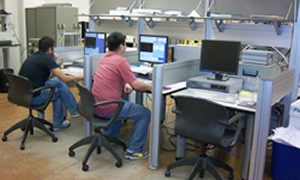 Λ