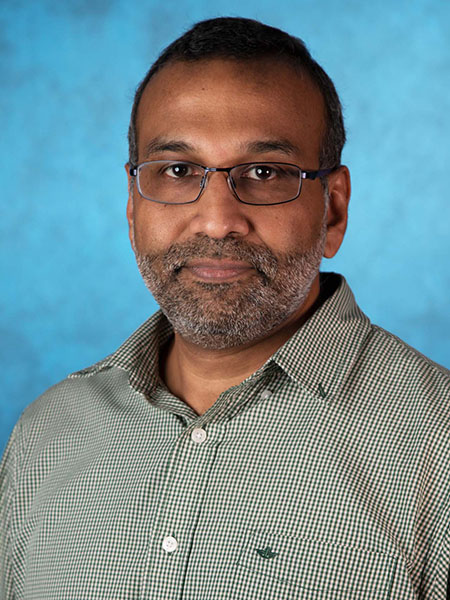 Cloud Technology Endowed Fellowship
Unfilled chairs and professorships are used to support recently tenured faculty and help accelerate the success of their research through fellowships. The fellowships are one-year, nonrecurring honorific appointments. Fellows are nominated by academic leadership and selected by the provost through a competitive process.
Murtuza Jadliwala, Ph.D.
Cloud Technology Endowed Fellowship
Associate Professor, Computer Science
Murtuza Jadliwala's research spans all aspects of cyber and cyber-physical systems security & user privacy, with a special emphasis on the topics of mobile & IoT security, distributed systems security, privacy enhancing technologies, incentive-based mechanism design for security, adversarial machine learning and design of mobile/ubiquitous sensing algorithms, systems and applications.
He has published more than 50 research articles in highly refereed conferences and journals in these areas. With an h-index of 24 and over 1700 citations, his research output is extensive, and he has received more than $1 million in competitive funding from organizations like the National Science Foundation (NSF). He received the prestigious NSF CAREER award in 2020 and the U.S. Air Force Office of Scientific Research Summer Faculty Fellowship in 2015.
Jadliwala contributes to his field as a technical program committee member in flagship security and privacy conferences such as the IEEE Symposium on Security and Privacy and the Privacy Enhancing Technologies Symposium. He serves as a reviewer for several reputed academic journals, such as ACM Transactions on Privacy and Security, the IEEE Transactions on Mobile Computing, and the IEEE Transactions on Information Forensics & Security, and he is currently an associate editor for ACM Distributed Ledger Technologies: Research and Practice (DLT). He also served as general chair for the 15th ACM Conference on Security and Privacy in Wireless and Mobile Networks (WiSec), which was held in San Antonio in 2022. 
Since joining UTSA in 2018, Jadliwala has played an active role on campus. He directs the Security, Privacy, Trust and Ethics in Computing Lab (SPriTELab) at the university, and also works as an academic advisor for master's and doctoral students in his college. In addition, he serves on multiple committees within his department, including the faculty advisory committee, the lab and facilities committee, and the graduate studies committee. 
Jadliwala earned his doctorate in computer science and engineering and his master's degree in computer science from the State University of New York at Buffalo. He completed a post-doctoral research fellowship at the Swiss Federal Institute of Technology (EPFL) in Lausanne, Switzerland.