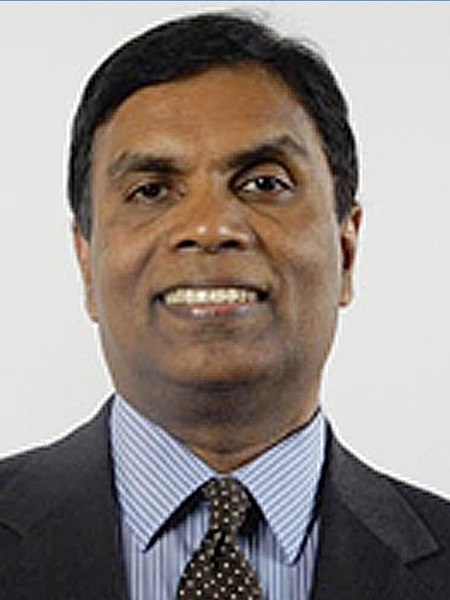 Klesse Fellowship
Eugene B. John, Ph.D., P.E.
Klesse Fellowship
Professor, Electrical and Computer Engineering
Eugene John's research interests include energy efficient computing, artificial intelligence hardware, ultra-low energy computing for implantable cardiac devices, machine learning workload analysis and characterization, computer architecture and performance evaluation, low-power VLSI design, and power-aware and secure systems.
John's research has resulted in more than 150 publications, including two books and three chapters. He holds five U.S. patents and is a member of the National Academy of Inventors. He currently serves as an associate editor for the IEEE Transactions on Sustainable Computing and ACM Computing Surveys.
John has been awarded more than $4 million in grant funding from organizations like the Semiconductor Research Corporation, the National Institutes of Health (NIH) and the National Science Foundation (NSF) to support his research.
John's past awards include the Klesse College's Faculty Award for Excellence in Research, the UTSA President's Award for Excellence in University Service, and the University of Texas Regents' Outstanding Teaching Award. He is also the founding faculty advisor of the UTSA chapter of Eta Kappa Nu, the international honor society of the Institute of Electrical and Electronics Engineers (IEEE).
John has served as both chair and member on countless dissertation and thesis committees for students in his college since joining UTSA in 2001. Within his department, he serves as chair of the undergraduate curriculum committee, coordinator of the department faculty teaching forum, member of the undergraduate student advisory committee, and member and former chair of the departmental faculty review advisory committee.
John earned his doctorate in electrical engineering from Pennsylvania State University.