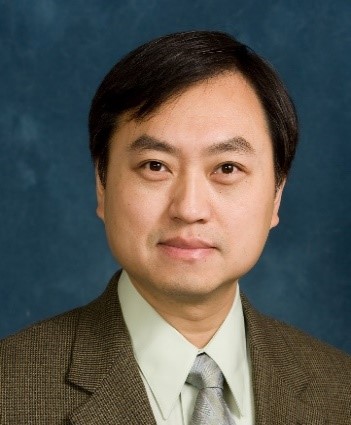 Klesse Fellowship
Jing Yong Ye, Ph.D.
Klesse Fellowship
Professor, Biomedical Engineering
Jing Yong Ye's research involves biophotonics and nanobiotechnology, with special emphasis on the development of cutting-edge ultrasensitive and ultrafast laser-based detection techniques to address critical issues in biomedical research and applications. He is principal investigator for the Advanced Biophotonics and Nanotechnology Lab at UTSA.
Ye has made significant contributions to the biophotonics research field through the development of a number of innovative technologies, including a photonic crystal-based sensor for label-free bioassays; multi-color fluorescence detection with a supercontinuum light source for excitation; double-clad optical fiber based in vivo biosensing and imaging of a multifunctional nano-device for targeted cancer drug delivery; a novel optoacoustic sensor for high-frequency photoacoustic imaging; ultrafast laser interaction with nanoparticle-targeted cancer cells; in vivo two-photon flow cytometry; adaptive optical aberration correction in multiphoton scanning microscopy; and single-molecule fluorescence imaging and spectroscopy. His groundbreaking research has led to the generation of 16 patents.
Beyond leading innovative research, Ye has also been active in professional service for the research community. He has served as a grant reviewer for several federal funding agencies, including the National Institutes of Health, the Food and Drug Administration, and the National Science Foundation, as well as several private foundations and state programs. Ye also serves as an associate editor for Frontiers in Biomaterials Science and is on the editorial board of Biosensors.  In addition, Ye is the director of the UTSA–UT Health San Antonio joint graduate program in biomedical engineering.
Ye earned his Ph.D. in applied physics from the University of Tsukuba in Japan. Before joining UTSA in 2009, he worked in the Center for Ultrafast Optical Science in the Department of Electrical Engineering and Computer Science at the University of Michigan, and the Michigan Nanotechnology Institute for Medicine and Biological Sciences at the University of Michigan for 10 years.