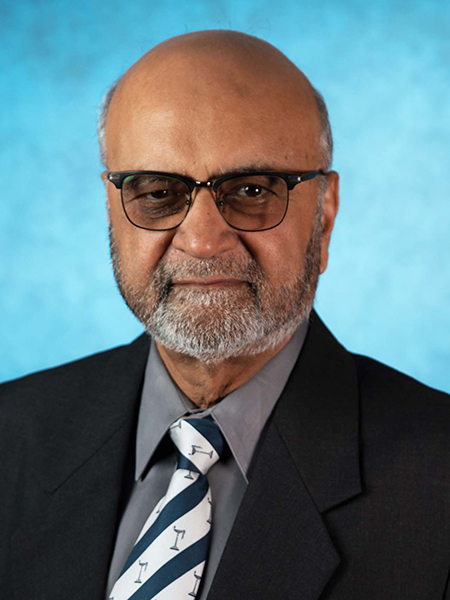 The Lutcher Brown Distinguished Chair in Cyber Security
The Lutcher Brown Distinguished Chair in Cyber Security was established in 2004. In 2003, former UTSA President Ricardo Romo pledged $7 million of the endowment's corpus to fund seven Lutcher Brown Distinguished Chairs that has provided a perpetual source of funding to support the holder's research and teaching activities.
Ravi Sandhu, Ph.D.
The Lutcher Brown Distinguished Chair in Cyber Security
Professor, Computer Science
Ravi Sandhu is the Lutcher Brown Distinguished Chair in Cyber Security, executive director and chief scientist for UTSA's Institute for Cyber Security, and director and lead principal investigator for the NSF Center for Security and Privacy Enhanced Cloud Computing (C-SPECC).
A prolific and highly cited author, Sandhu's research has been funded by the US National Science Foundation (NSF), NSA, NIST, DARPA, AFOSR, ONR, AFRL and private industry. His seminal papers on role-based access control established it as the dominant form of access control in practical systems. His numerous other models and mechanisms have also had considerable real-world impact. Sandhu has consulted for leading industry and government organizations, and has lectured all over the world.
He is an inventor on more than 30 security technology patents and has accumulated over 42,000 Google Scholar citations for his papers. Sandhu also served as the editor-in-chief of the IEEE Transactions on Dependable and Secure Computing, and previously as the founding editor-in-chief of ACM Transactions on Information and System Security.  
At the Institute for Cyber Security, Sandhu leads multiple teams conducting research on cyber security and privacy domains including cloud computing, internet of things, cyber-physical systems, smart communities, information sharing, data provenance and social computing, in collaboration with researchers all across the world. The goals of C-SPECC are to become nationally recognized for excellence in research and innovation in secure cloud computing, to increase participation among underrepresented minorities in high-tech computing and to pursue innovative research-based educational strategies for high school and college students. 
Sandhu has been elected as a fellow to the National Academy of Inventors. He is also a fellow of IEEE, ACM and the American Association for the Advancement of Science, and has received numerous awards from the IEEE, ACM, National Security Agency, National Institute for Standards and Technology and the International Federation for Information Processing, including the 2018 IEEE Innovation in Societal Infrastructure award for seminal work on role-based access control.
Before joining UTSA's faculty in 2007, Sandhu was on the faculty at George Mason University (1989-2007) and Ohio State University (1982-1989). He received BTech and MTech degrees from IIT Bombay and Delhi, and earned MS and PhD degrees from Rutgers University.