The mission of the Office of the Vice President for Advancement and Alumni Engagement is to: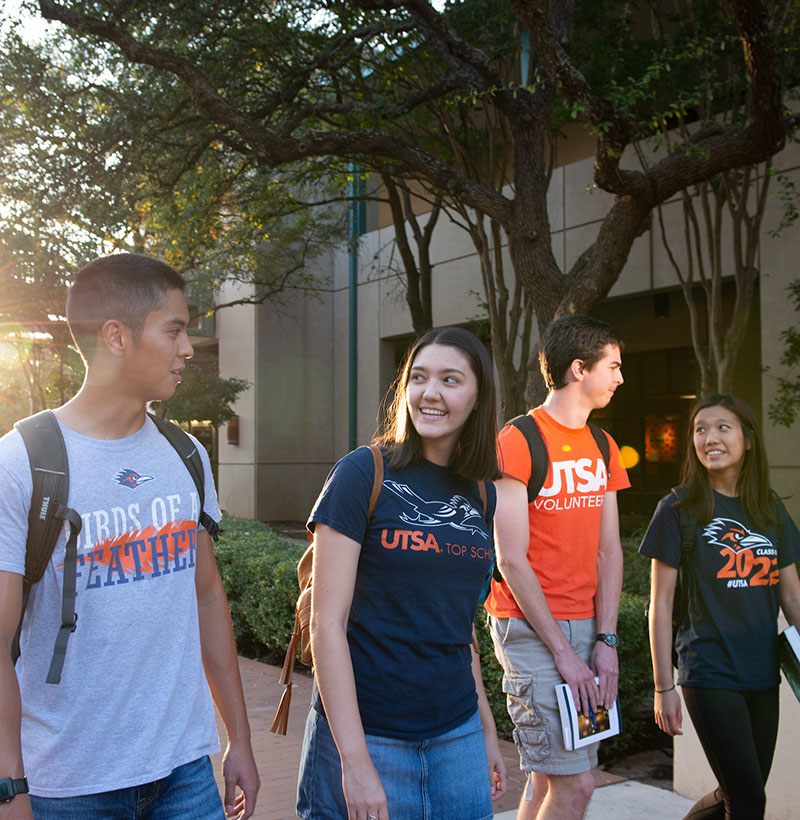 Support UTSA's mission to be a model for student success and a great public research university through successful fundraising and alumni engagement, while partnering with other university divisions to leverage internal resources and communicate to all UTSA constituents, strengthening the university's reputation among key stakeholder groups.
Create and maintain positive relationships with external partners including individual donors, corporations, foundations, civic and non-profit organizations, and other institutions to create philanthropic and engagement opportunities that support student scholarships, graduate fellowships, endowed faculty positions, special programs, research initiatives, and capital projects. The division also maintains strong and productive ties with UTSA alumni throughout the world.
Within its departments of Development, Operations and Advancement Services; Alumni Relations; Donor Relations; Corporation and Foundation Engagement; and Athletics Development, the division is committed to telling the UTSA story while creating opportunities for donors, alumni and other supporters to be part of the university's bold journey toward its strategic destinations of being a national model for student success, a great public research university and an exemplar for strategic growth and innovative excellence.
UTSA is not a 501(c)3, though we are still considered a qualified charity according to federal law. Contributions to The University of Texas at San Antonio are deductible for federal income tax purposes by donors under IRS Section 170(c)(1), which allows a deduction for contributions made to state agencies, provided such contributions are for exclusively public purposes.
If you must make your gift to UTSA through a 501(c)3 we have options. Please contact us to learn more. 
UTSA's Tax ID number is 74-1717115.