UTSA Professor Dedicates 40 Years to Creating STEM Opportunities for Hispanic Youth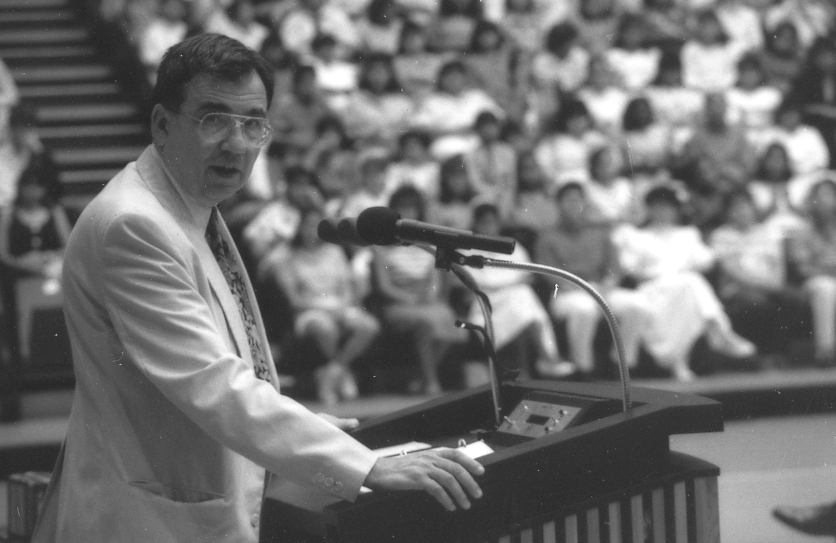 Professor Emeritus of Mathematics, Dr. Manuel P. Berriozábal, joined the faculty of The University of Texas at San Antonio's (UTSA) College of Sciences in 1976. Just three years into his tenure, Berriozábal brought a science, technology, engineering, and math (STEM) based program, which has earned national recognition and become known as the Pre-Freshman Engineering Program (PREP). He created this program while working with underserved communities in Louisiana before his return to his hometown of San Antonio. As of today, the program spans seven states and has reached over 50,000 students in Texas alone.  
Berriozábal always had a distinct passion for mathematics and a commitment to creating opportunities for student success, particularly for those in underserved communities. In 1979, an article in a local San Antonio Magazine caught his attention. An anonymous comment in the article read, "The Mexican-American community is not where engineers come from anyway." The statement fueled his already firm commitment to reaching the youth of Hispanic communities across San Antonio.
In 1979, Berriozábal created PREP and served as the program's director through 2003. PREP is a challenging summer enrichment academic program for middle and high school students that emphasizes abstract reasoning, problem solving, and exposes participants to careers through professional speakers and trips to job sites. Berriozábal encouraged students who attended PREP to enroll at UTSA after they graduated high school. He found that students who participated in PREP did significantly better at the university than those who had not.
In 1998, the Washington, DC-based Quality Education for Minorities Network named Berriozábal as one of the six "Giants in Science." Soon following this award in February, he became a recipient of the San Antonio "I Have a Dream" Foundation Endeavors Award in Mhttps://www.utsa.edu/giving/why-give/impact-stories/faculty-manuel-berriozabal-honored-by-utsa.htmlay of that same year.
Additional awards and achievements Berriozábal has received, include the American Society for Cell Biology Bruce Alberts Award for Excellence in Science Education in 2009; the University of Texas System Chancellor's Council Innovations in Education Award in 2007; and the Mathematical Association of America Yueh-Gin Gung and Dr. Charles Y. Hu Award for Distinguished Service to Mathematics in 2001.
The influential professor was also named an inaugural fellow of the American Mathematical Society (AMS) for outstanding contributions to the creation, exposition, advancement, communication and utilization of mathematics in 2013. His specific PREP program accolades include the Presidential Award for Excellence in Science, Mathematics and Engineering Mentoring; a Texas Higher Education Star Award; citations from the Texas Legislature; and a congressionally mandated Building Engineering and Science Talent (BEST) Project citation.
An author of more than 30 publications in journals and conference proceedings in topology and mathematics education, Berriozábal has made presentations at 60 local, state, and national conferences surrounding STEM education topics. Additionally, he spoke before a congressional subcommittee on basic research and the Texas Lieutenant Governor's Special Commission on 21st Century Colleges and Universities. 
Thanks to the tireless work of Berriozábal, the success of the PREP program is so well regarded that other universities across the country have adapted the model and the program now exists at 33 sites in 25 cities and seven states as of 2019. 
Berriozabal retired from UTSA in 2016. He continues to reside in San Antonio and remains partially involved with the PREP program - his wonderful gift to future students at UTSA and across the country. Beloved by his students and fellow faculty, he taught at UTSA longer than most professors because of his passion for student success and the field of mathematics.
-Jordan Allen, Development Writer