UTSA Scholarship Recipient is Dedicated to Supporting the Future of Cultural Diversity and Equity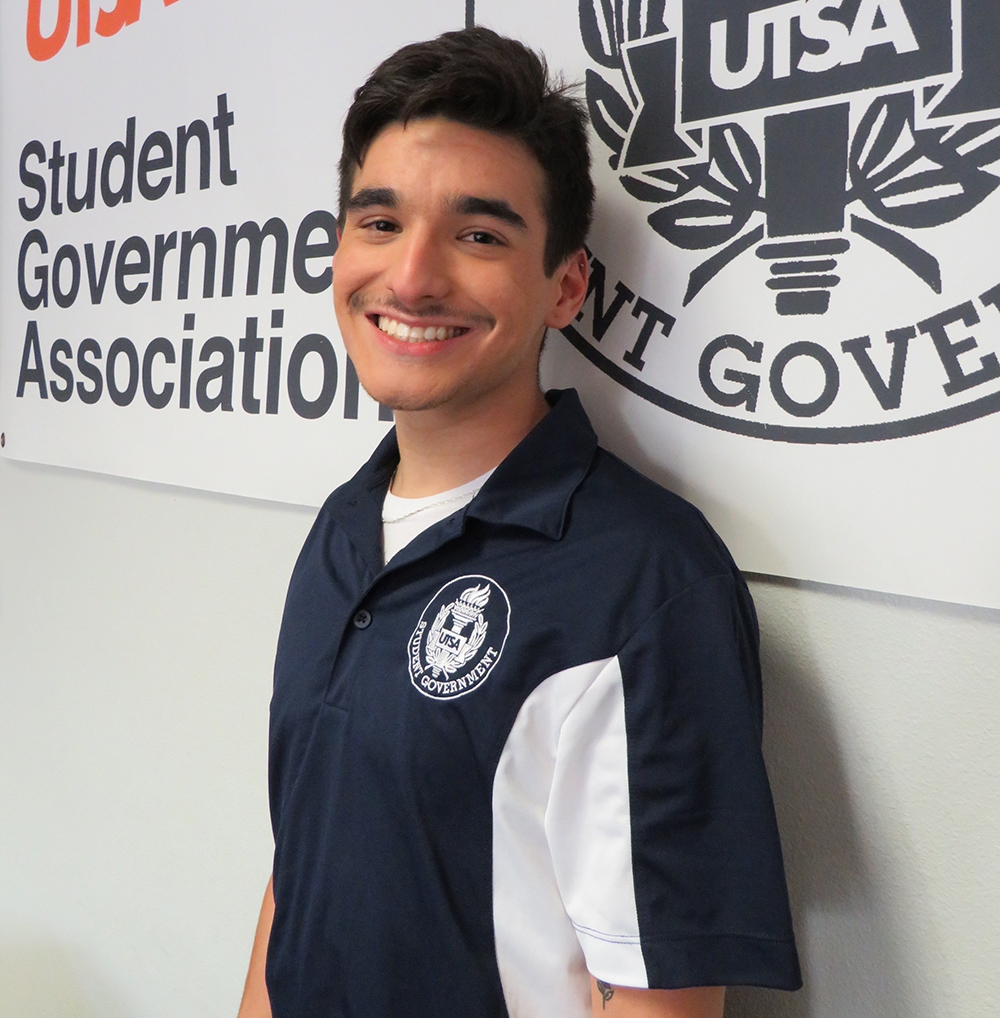 Hewitt Family Scholarship and Sue Jockusch Endowed Scholarship recipient, Zachary Nepote, has been interested in learning for as long as he can remember. His grandmother immigrated to the United States from Mexico as a young child in the 1950's and grew up in Robstown, a small town outside of Corpus Christi, Texas with the majority of the population being other Chicano immigrants. She always placed a strong emphasis on Nepote's education and achieving success in his life. His grandmother and mother wanted to be sure that he would be able to provide support for himself and his family without the financial stress they endured. With his upbringing close to his heart and an appreciation for his own heritage, he developed an interest in other cultures. He is now in his third year of pursuing his degree in Global Affairs from the UTSA College of Liberal and Fine Arts.
First in his family to attend college, Nepote wanted to find a school that reflected the community in which he grew up in Corpus Christi, Texas. His initial anxiety of attending a university was eased after learning about UTSA's diverse student composition and its designation as an official Hispanic Serving Institution. Nepote felt confident that UTSA would provide an inclusive and comfortable environment for him to receive his education.
"I was really worried about attending college and facing adversity. I was also anxious about being a first-generation student at a university and being made fun of. When I found out UTSA has a large percentage of first-generation and Hispanic students, I felt comforted that my academic journey would be valued."
As the Executive Director of the Student Government Association, a member of the President's Advisory Council, and a member of the Dean's Student Advisory Council for the College of Liberal and Fine Arts, Zachary has an exceptionally active campus life. Following the completion of the UTSA Honors College's class called Central American Migration, he began volunteering at the San Antonio Airport by assisting migrants entering the U.S. With his many extracurricular activities and intense area of study, Nepote's scholarships have provided him with a tremendous sigh of relief as school expenses and the necessary expenses of daily life, such as simply buying groceries, can become overwhelming. His scholarships have been instrumental in allowing him to focus on his studies and participate in activities that enhance his education. 
"I want to say thank you, graciously, from the bottom of my heart. I can't even emphasize enough just how much these scholarships alleviate barriers for higher education. My scholarships have made me realize that as I achieve success, I can also give back to first-gen Hispanic students like me."
Nepote plans on attending law school and becoming an intellectual property or international trade lawyer. Staying true to his roots, he hopes to eventually go into politics and run for congress with the humanitarian issue of immigration as a platform. While his name may not be on the ballots yet, Nepote is sure to continue leaving a positive impact on others and making the world a kinder and more equitable place. 
To learn about creating scholarship opportunities at UTSA visit www.utsa.edu/giving/how-to-give/scholarships.