Partners
UTSA is enlisting qualified and accomplished consultants to serve as subject matter experts (SME) for each of the sector task forces within the ITC Centennial 2068: Community Stakeholder Visioning process. Each SME will work directly with their respective task force in an ongoing manner to guide the visioning process of the task force and shepherd them through gathering and reviewing needed information, selecting and considering peer institutions that might guide our efforts, evaluating data and generating feasible recommendations.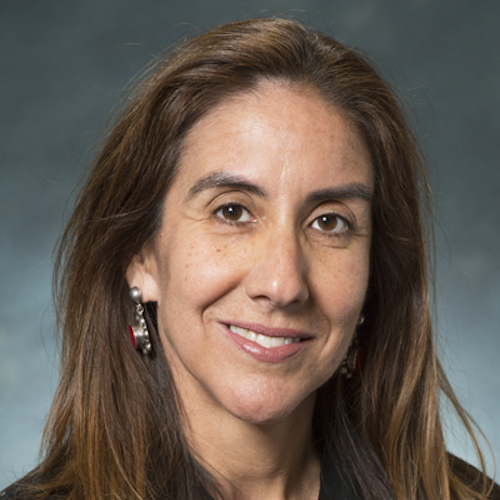 Susana Smith Bautista
Museum expert and multidisciplinary scholar Susana Smith Bautista of Los Angeles, Calif., will serve as SME to the " Museum of the Future" Task Force.
Susana has more than 25 years' experience working with museums, galleries and non-profit art spaces. She is the author of Museums in the Digital Age: Changing Meanings of Place, Community, and Culture (AltaMira Press, 2013), which showcases how the use of technology in museums must be understood as factors directly related to the museums' notion of community, local culture, and place — which of course is one of the guiding tenets for the ITC visioning process.
In addition to being a recognized expert on digital technology and museums, Susana is an experienced art historian and curator of Latinx, Chicanx and Latin American art, and served as executive director and curator of the Mexican Cultural Institute of Los Angeles, among numerous other leadership roles. She currently serves on the board of trustees of the American Alliance of Museums and was national program chair for AAM's 2020 virtual conference.
Marcy Goodwin
Museum planning consultant Marcy Goodwin has five decades' worth of experience in the art and museum world, beginning as an art instructor at the Pasadena Museum of Art. As both a staff member and a consultant, she has directed building programs at the Museum of Contemporary Art, Los Angeles; the Tech Museum of Innovation (San Jose, Calif.); the Andy Warhol Museum (Pittsburgh, Penn.); and the San Francisco Museum of Modern Art.
She serves as principal of M. Goodwin Museum Planning, which she founded in 1995. The private consulting firm has worked with more than 100 museums in the U.S. and abroad, including art and history museums, science centers, transportation museums, and performing arts centers. Marcy also has extensive experience working with both university and cultural history museums. In fact, her team first evaluated the ITC facility in 2010 and is keen to revisit ITC to determine what work must be done in order for our facility to meet American Alliance of Museum accreditation standards – the recognized standard of excellence across the US.
She will serve in a contributing SME role by conducting an update to her 2010 assessment of the Texas Pavilion (the building that houses ITC) in light of facility standards developed by the American Alliance of Museums as a part of the work of Facility and Land Stewardship Task Force.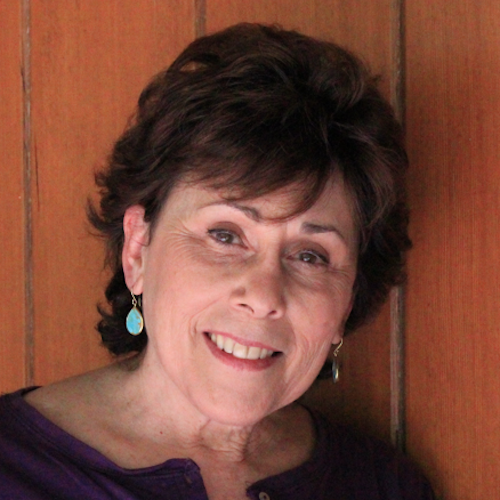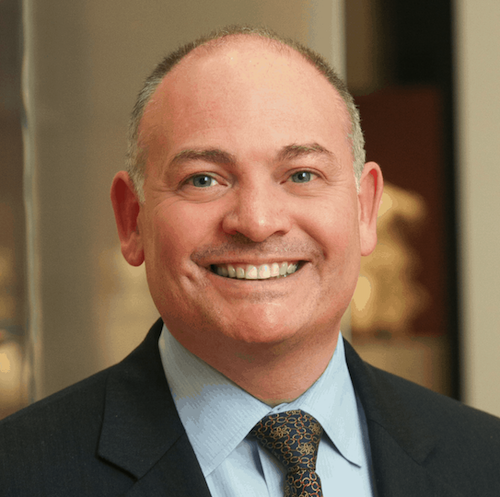 Carl Hamm, CFRE
Carl Hamm serves as Managing Partner for Museums and Performing Arts at fundraising consulting firm Alexander Haas, which has partnered with more than 120 museums nationwide to conduct comprehensive and annual giving campaigns, feasibility studies and development assessments.
Carl has 30+ years of experience in non-profit leadership, development and marketing.  Prior to joining Alexander Haas in 2019, he served for eight years as deputy director for development and external affairs at the Saint Louis Art Museum, where he completed a $160 million campaign. Carl has worked with a number of cultural and arts organizations in the Dallas/Fort Worth area, where he lives. As senior vice president for development and marketing at the Fort Worth Museum of Science and History, he oversaw an $80 million expansion campaign, and he played a leadership role in the Dallas Museum of Art's $200 million campaign as the museum's associate director of development.
Carl serves on the executive committee for the Texas Association of Museums and has held leadership roles for the American Alliance of Museums and the Art Museum Development Association. He will serve as SME to the Community Engagement and Sustaining Support Task Force.
Trey Jacobson
Trey Jacobson is founder of San Antonio-based Momentum Advisory Services, which specializes in economic and land development, public-private partnerships, and special districts. Trey has a 30-year career working for and interacting with Texas local governments, including municipal utilities. He has personally been involved in economic and land development projects, in excess of $1 billion in direct investment. In addition to hundreds of specific projects, Trey served as an advisor to two mayors, and has extensive familiarity with both municipal politics and policy. He will provide ongoing support to the Facility and Land Stewardship Task Force.

Urban Land Institute
The Urban Land Institute is "the oldest and largest network of cross-disciplinary real estate and land use experts in the world. ULI is its members—delivering the mission, shaping the future of the industry, and creating thriving communities around the globe." ULI's work will inform the effort of the visioning task force focused on land use and Hemisfair using their internationally recognized Advisory Services Panel model. ULI national and San Antonio chapter leadership work together to convene a national panel of experts who interview diverse local stakeholders, local leaders and others to gather ideas and research the land area (which they are very familiar with because of their past work in San Antonio and on Hemisfair) to put together recommendations. The Advisory Services Panel will be able to leverage and deepen their Hemisfair Park work generally, and to focus on our needs regarding land use options to kick off and support the work of the ITC Centennial 2068 Task Force in this area.