Website Required Elements
The UTSA branded header offers a simple way to connect our thousands of sites and let users know where they are at all times. 
The core of UTSA's web identity is the official UTSA header. This header must appear on all official UTSA websites.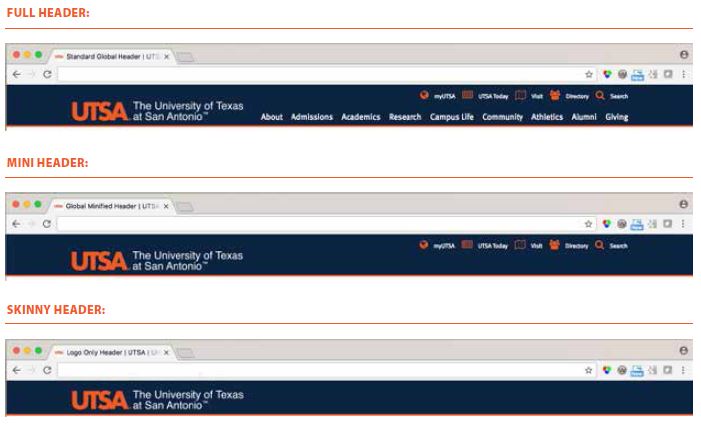 It is recommended that all UTSA websites also adopt the UTSA footer in the university's signature blue that includes all the required elements. 
---
Contact University Marketing for any assistance you may need with applying the UTSA header or footer to your website.