Message regarding today's student protest
October 4, 2018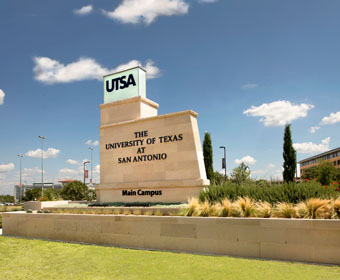 Dear Roadrunners,
The current national political dialogue was evident on our campus today in the form of a student protest on the Paseo.
Though the protest at times was tense, it reflected our adherence to the Constitutional right to free speech. As evidenced by the passion and emotion in the crowd, that adherence can sometime be challenging.
As I stated in my September 10 message regarding free speech, universities are uniquely positioned—and obligated—to be places where ideas are shared, even when those ideas are difficult, unpopular or offensive. All student organizations and individual students have a right to express their opinions on campus as long as they comply with our peaceful public assembly policies.
That said, I understand that during today's protest there were some students who felt unsafe, unsupported or traumatized—particularly those who are survivors of sexual assault. Please remember that assistance is available to students who may need additional support.
During today's protest—as well as one that occurred in the Sombrilla last Wednesday—posters were damaged, and there was an alleged assault. The Division of Student Affairs is working with our UTSA Police to reach out to students involved, investigate the matters and determine appropriate sanctions.
Looking forward, as an educational community, we must continually work on learning how to disagree while still treating one another with respect and dignity. All members of our community, regardless of their politics or ideology, deserve to be heard. Today's protest was a teachable moment and an opportunity to practice balancing civic engagement with civility.
At a university of UTSA's caliber, it is expected that our diverse student body will have strong convictions that inspire occasional protests. It is our job to be exemplary in the way we foster free speech and civic engagement when these events occur, and I have complete faith that together we will fulfill UTSA's core values at the very highest standards.
With appreciation,
Taylor