Today's demonstration
May 1, 2019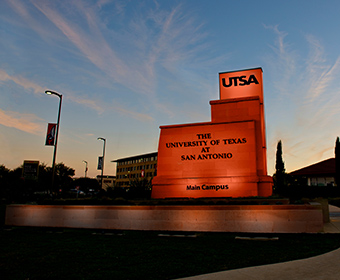 Dear Roadrunners,
Today a group of our students engaged in a demonstration that involved displaying the names of several UTSA students who have allegedly committed sexual assault.
Sexual violence in all its forms is deeply troubling, and we have a zero-tolerance approach to sexual assault at UTSA. We are writing to let you know that we are taking this situation very seriously, and to share our next steps.
Multiple offices on campus are reaching out to all involved students to offer support and put safety plans into place as needed.
 
We have opened a Title IX investigation to thoroughly explore the allegations. Investigations regarding some of those named were already in progress prior to today's events. Due to FERPA regulations, and to protect all those involved, we will not be releasing further information regarding the accused students. We are fully committed to ensuring a fair and equitable investigation process for all.
 
Though survivors were not identified in today's demonstration, we once again wish to encourage anyone who has experienced sexual assault to report it or reach out to the Office of Student Advocacy, Violence Prevention and Empowerment so that we can provide the full range of services and support offered by the university.
Today's demonstration provides an important reminder of just how critical our efforts are in this area, as emphasized by our campus-wide initiative on preventing sexual assault and misconduct and the many resources listed on our safe campus website. This year we've made meaningful strides in our ability to provide comprehensive prevention programming, and we are continuing to enhance the support resources available to students. In addition, next week we will provide information regarding the additional investigations conducted by our Equal Opportunity Services Office as an outcome of the Ice Miller report released last month. 
As challenging and painful as this topic may be, it is our intent to continue to confront this issue head-on.
With appreciation, 
 
Taylor Eighmy
President
LT Robinson
Interim Dean of Students