Masks and Continuing COVID-19 Protocols
March 8, 2021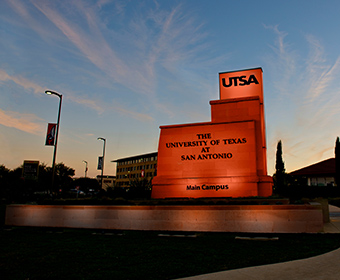 Dear Roadrunners,
As we have stated since the very beginning of the COVID-19 pandemic, the health and safety of our students, staff and faculty is our very highest priority. As such, we will continue all campus COVID-19 protocols—including our face coverings requirement—after Governor Abbott's Executive Order GA-34 about masking requirements and business openings takes effect on Wednesday, March 10. Management of the pandemic using masking and other public health measures has served our Roadrunner educational community well, and we wish to continue these practices. 
Spring: Academic and campus operations will continue as they are running currently through the end of the spring semester.
Summer: Academic plans will continue for our summer term as previously announced. We are evaluating summer campus services for potential modification. 
Fall: Our fall semester plans for extensive in-person learning and campus experiences remain unchanged. 
As part of our ongoing planning process, I will provide a new charge for UTSA's Public Health Task Force to assess and address evolving public health conditions, vaccination developments and changes in state and federal guidelines. The Task Force will have their initial framework drafted by April, and further refined by early June, to advise our public health practices for summer and fall operations. These recommendations will form the basis of the town hall discussions that we will hold in April and early June.  
Coming soon, we will be releasing more information regarding modified in-person commencement ceremonies for our May 2021 graduates, as well as for those students who graduated in May 2020 and December 2020.  
Finally, we will continue to inform you all about our vaccination programs through UTSA and UT Health San Antonio. The vaccines are safe and effective, and I encourage all interested and eligible Roadrunners to take advantage of these clinic opportunities.
As always, we will update you as our plans evolve.   
With appreciation,
Taylor Eighmy
President