Roadrunner
Roadmap
2020-2021
This site houses all the information you need to know regarding UTSA's operations for the 2020-21 academic year.
As always, plans may change or be updated as needed as the pandemic evolves, based on guidance from UT System, the Texas Higher Education Coordinating Board and governmental agencies.
Health and Shared Responsibility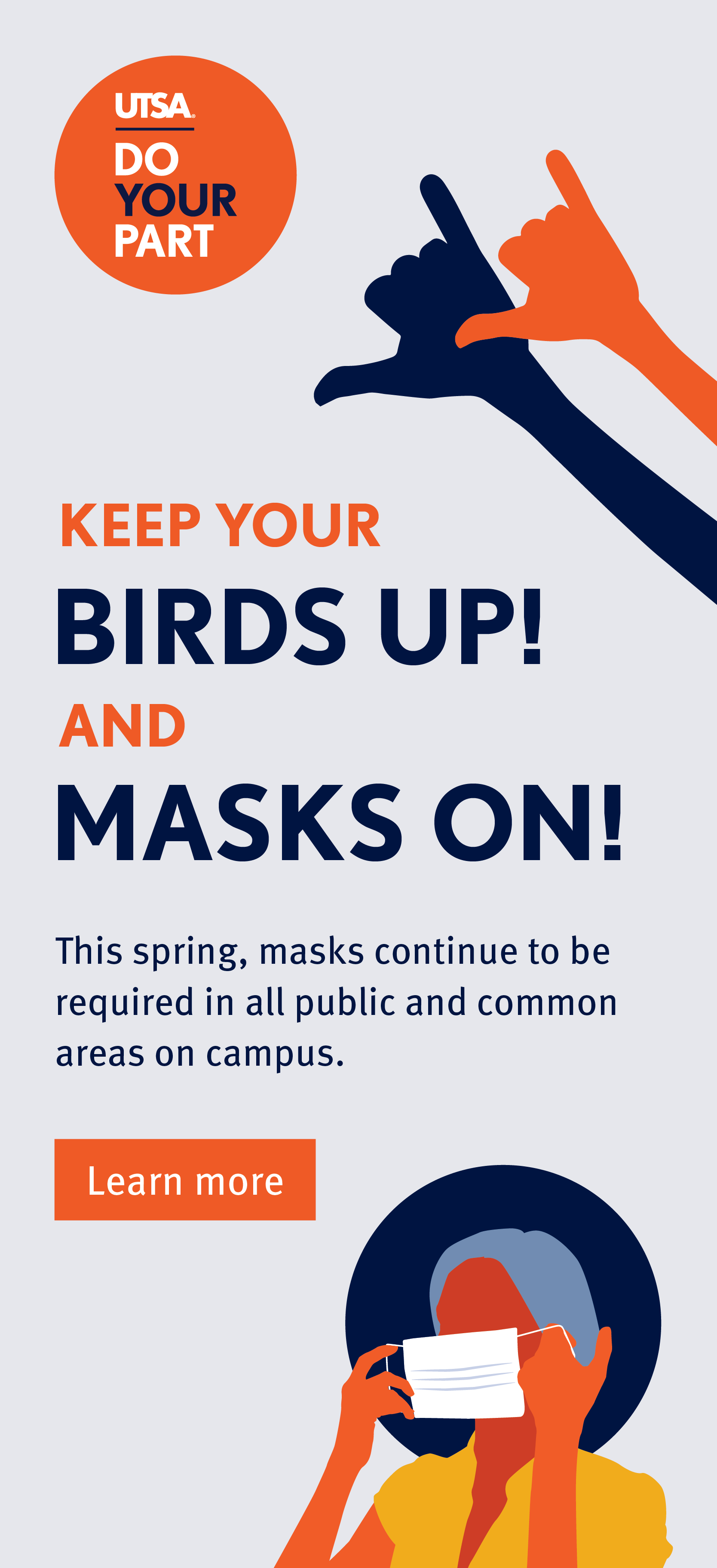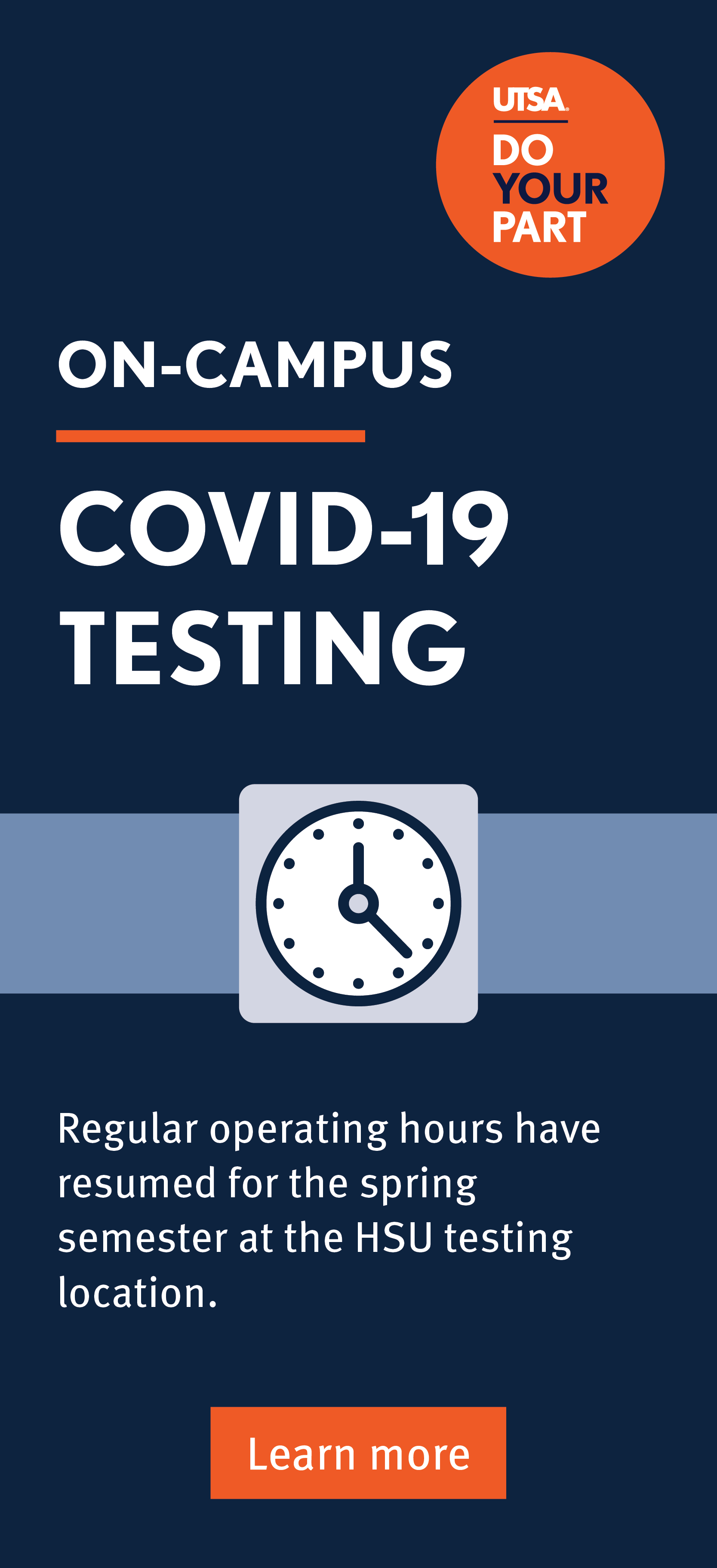 Protect yourself and the people around you from the flu this year… Do Your Part, and get your flu shot.