Updates on Southwest School of Art initiatives
February 2, 2022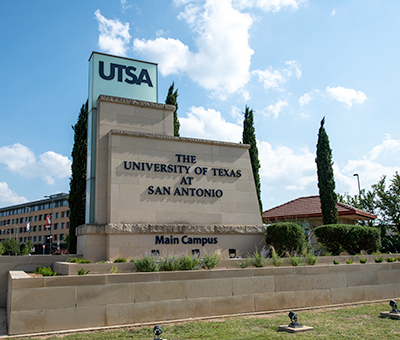 Dear Roadrunner Faculty and Staff,
Last fall, we announced a new partnership with the Southwest School of Art (SSA), combining their programs into an expanded new school in the College of Liberal and Fine Arts (COLFA). We'd like to update you on the progress we've made to bring this partnership to fruition. We hope the information below, together with the additional updates shared in today's UTSA Today story, will provide a full picture of how we're working to advance arts education in our city.
As announced in November, the SSA Board of Trustees and The University of Texas System Board of Regents approved a definitive agreement between SSA and UTSA—outlining terms and conditions to be achieved by July—to proceed with fully integrating SSA's arts programs, assets and resources into UTSA. Prior to then—as far back as August 2021—our commitment to a model of shared governance decision making solidified a path forward for the new school in our College of Liberal and Fine Arts and corresponding programs to begin enrollment for fall 2022.
Today, joint planning—between COLFA and SSA faculty, guided by our shared governance framework—is underway on the curriculum and vision for the new school, which fully leverages the distinctive SSA campus and facilities in downtown San Antonio and expands experiential learning opportunities for our Roadrunners. We also look forward to continuing and expanding SSA's community arts education programs for both youth and adults.
For UTSA, this opportunity advances our progress towards our three strategic destinations. For San Antonio, this partnership means even more, as it provides a variety of opportunities to expand upon community arts programming and outreach.
As we continue moving through this transformation process, we look forward to sharing regular updates with you—and hearing from youalong the way. We're honored to be engaged in this important work and grateful for this unique opportunity to deepen our collective capacity to provide world-class arts education to San Antonio.
With appreciation,
Taylor Eighmy
President
Kimberly Andrews Espy
Provost and Senior Vice President for Academic Affairs
Veronica Salazar
Chief Financial Officer and Senior Vice President for Business Affairs