Announcing the President's Initiative on Respectful Discourse
May 1, 2019

Dear Roadrunners,
Today I'm happy to announce a new President's Initiative on Respectful Discourse.
This is the final of three campus climate-related initiatives to launch this semester, together with our initiatives on Preventing Sexual Assault and Misconduct and Inclusive Excellence.
Last semester I wrote about the importance of providing our students with the intellectual tools for civic engagement – an essential skill needed for the leaders of tomorrow. Over this academic year, we've seen some good work done around this topic as documented on our civic discourse website.
And yet, this is another area where we cannot allow ourselves to be satisfied with "good enough." It's impossible to ignore the political and ideological divides playing out in public forums and on social media, sometimes resulting in personal attacks and violent acts.
Here at UTSA we've experienced numerous instances of student groups voicing their convictions through protests and other awareness-raisings campaigns. These activities are absolutely welcome and encouraged on a university campus, but there are boundaries that must be established around student safety, legal requirements and campus policies. Sometimes, these lines become blurred or ignored during moments of confrontation between those with opposing viewpoints.
In light of UTSA's commitment to freedom of expression, I am convinced that we can do more to provide our entire Roadrunner community with the tools for productive dialogue rooted in compassion and integrity. The Respectful Discourse initiative will provide a framework for these efforts, building on our core institutional value of respect as we actively practice engaging in serious and productive exchanges of views.
The initiative will be led by a steering committee chaired by Dean Hendrix, dean of UTSA Libraries, and include three task forces focused on curricular integration, co-curricular experiences and faculty/staff training. A collaborative link has been established between this initiative and the 21st Century Learning Environment task group in their work to ensure healthy and inclusive classrooms.  
This summer the initiative's task forces will begin their work to define initial projects and metrics for success, with the early fruits of their labors rolling out this fall. I encourage you to get in touch with Dean Hendrix should you wish to get involved or have ideas to share.
This is another example of an arena where we have the capacity to serve as a national model for other universities around the country. I have a deep and unwavering faith in our community to excel at respectful discourse, and look forward to the strides we will make in the months ahead.
 With appreciation,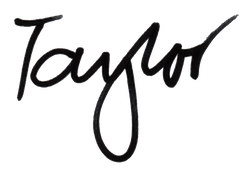 Taylor Eighmy